Are you a Small Business owner or a Medical Practitioner, searching for a Collection Agency near you?
You are not alone. There is a common misconception that a local collection agency will be somehow more effective, provide better service, and recover more money from your debtors, versus the one located on the other coast of the country. Not True. 
Genuine Advice: Go for a better collection agency licensed to recover money in your state regardless of their location. Look for an agency that has a higher recovery rate, follows all debt collection laws, and cost-effectiveness of their services. Stop searching for a "Collection Agency Near Me". Hang on, give us a chance to explain why.
Hiring a collection agency is very different from hiring a Plumber, Cleaner or Mover.
You will

never visit

the Collection Agency's office to submit accounts. Instead, you will send your past-due accounts through their secure website right from your home or office.
Similarly, a local Debt Collector will

never personally go to your debtor's house

to collect money. The debt collectors either send collection demands, make collection calls, or hire an attorney to recover money. Then why restrict yourself to hire a Collections Agency near your home or office?
Have you ever cared to check if your bills like utility or insurance bills were generated locally or from a different city?

You don't.

Similarly, debtors don't care if demands to make payments originate from a local agency or an agency located elsewhere.
If your debtor relocates to a different state, then your local collection agency ( that does not have a nationwide debt collection license) will be unable to pursue that account anymore. There are

very few collection agencies

with a license to collect in all 50 states.
Serving Clients Nationwide
Need a Collection Agency with good recovery rates? Contact Us
Debt collection offices located all across USA
If a collection agency covers all 50 states and has good reviews, it's ideal. It does not matter if a Collection Call or a Collection Letter to your debtor originates from your city, verses from New York or San Francisco.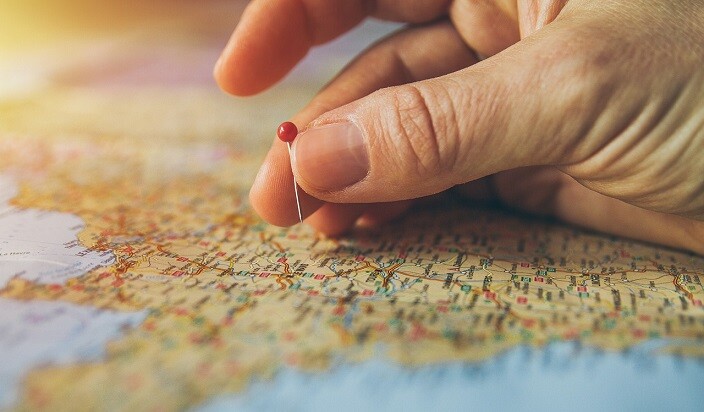 FACT: The location of a Collection Agency does not matter.
How to select a Collections Agency for your Small Business?
It is more important to hire a collection agency with higher recovery rates than its peers.
They should treat your debtors with dignity and respect.
Ensure that they are sufficiently insured for your protection, in case there is a dispute or a lawsuit from the debtor's side during the collections process.
They are licensed to collect in all 50 states.
They hire top-of-the-line debt collectors. They not only recover more money but also protect your reputation during the collection process.
You would be sharing a lot of personal information about your debtors. Are you sure the agency closest to you handles that data securely? What would happen if that data gets stolen, your small business or medical practice can get you in a lot of trouble. Therefore the first thing is to ask if they have proper security measures and well-audited security certifications.

The agency should have been in business for a minimum of 5 to 10 years. What is the experience of their management and debt collectors?

What is their collection fee? Could there be any hidden fees? The collection agency near you may be charging a higher fee even though they may have an inferior recovery rate. 
Do they offer collections in both English and Spanish?
Do they sincerely follow all federal and state laws like the Fair Debt Collection Practices Act (FDCPA), Fair Credit Reporting Act (FCRA), Telephone Consumer Protection Act (TCPA) and Health Insurance Portability and Accountability Act (HIPAA)?
They offer more products than just contingency-based Collection Calls. Do they offer a cheaper 1st and 3rd party Collection Demands option, suitable for accounts less than 120 days old?

How important is it for you to have all their debt collectors based in the USA? If so, ask them.

Do they send collection letters in plain "Black & White" print or more attention-grabbing "Colored Prints"?
A right collection agency may charge 10%-15% more because they have better resources and far better collection rates. 
The collection agency should also do several "scrubs" like – Change of Address, Bankruptcy Check and Litigious Debtor Check, without charging you anything extra. It should be a part of their standard collection process.

Collection Demands service requires accounts to be purchased in advance. What happens if there are any unused accounts? Do they have an expiration date for them? Some good collection agencies allow you to use these unused accounts for many years, instead of forfeiting them after six months or two years.

Do they have a secure online portal to enable you to submit new accounts for collections, run real-time performance reports and stop the recovery process on accounts after payment is received?

The list goes on…
Therefore, if you are searching for a "Collection Agency near me" then you may be making a mistake. You are not alone, in fact, many small businesses have this natural tendency. All that matters is whether or not a Debt Collection Agency is licensed to collect in your state or not.
The only time a local presence matters is when an account gets transferred for legal collections, because a legal suit against the debtor will be filed in the local court, depending on your jurisdiction or county. But, the good news is that almost all good Collection Agencies have a nationwide network of attorneys and their fee is usually the same if you were to go through a Collection Agency or approach them directly. Since Collection Agencies regularly transfer their accounts to local lawyers near you, they are likely to act more seriously when a Collection Agency is involved because it impacts their future business as well.
We hope this article was helpful; regardless you are located in New Jersey or California!
Contact us, and we will connect you to a Collection Agency (for free) which has experience in your industry, delivers higher recovery rates and fully licensed to collect money in your state.