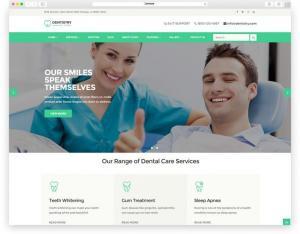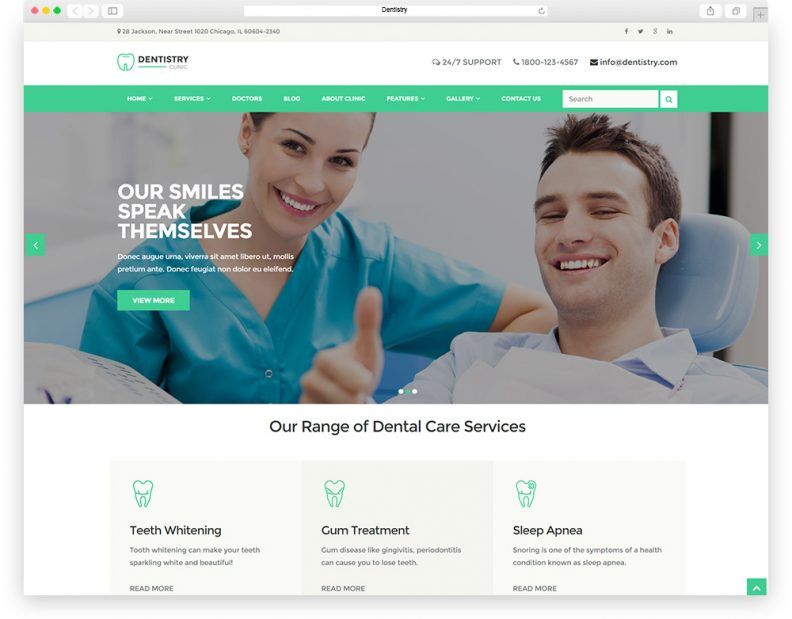 You may have provided premium dental services to your patients and are eagerly awaiting for a positive feedback that will help you attract more patients to your dental office. While relying on referrals from your patients to expand your business is a smart move, it is usually not enough. To help you build a million-dollar dental practice in this competitive industry, you will need modern customer acquiring approaches than merely relying on referrals. 
You will have to keep assessing your current marketing strategies, picking out the weak and outdated plans. Focus on finding newer ways to strengthen ties with your existing patients to help you reach those potential new patients.
Dental patient marketing is a highly competitive industry. You must have seen a sporadic rise and fall in the number of new patients coming in. It is natural to point the finger at one factor or another that may be influencing the growth, stagnation, or failure of your business. However, your most significant failure could have been an ineffective dental online marketing strategy. People, both young and old, are on their laptops and smartphones all the time. Not many people ask for a referral from friends or family anymore when they want to see a doctor. They rely on your BBB and Google reviews. They check if you have a website and if it looks professional or not. Not have a good site could be your biggest failure.
Take a look at the seven most modern and effective dental marketing strategies that can help you market your dental practice and attract more patients:
1. Build a modern looking website to target new patients
Your website is like a salesperson working for you 24/7. Your website is not an expense but an investment. Building a website from scratch alone cannot help you gain customers. You need to make sure your website generates sufficient web traffic that can help target prospective patients. If you start to rank on the first page of Google Search, you will see an exponential rise in the number of patients coming in. 
Your education, affiliations and even those minor achievements may not matter to you much today, but they influence your patients, even if they do not understand what they exactly are. 
One of the best resolutions for driving traffic to your website is registering for a free "Google My Business" listing. An optimized "Google My Business" listing will send lot more visits than an unregistered one! Build proper rapport with patients by posting consistently on social media, including relevant hashtags, targeting long-tail keywords, and get listed on free directories online to bring accelerated traffic to your website!
2. Focus on local SEO
During dental emergencies, patients look for dentists by merely searching "Dentists near me" on Google. If your dental clinic isn't ranked near the top of Google's search results, patients may not look to you as a prospective dental service they want to get treatment from.
Generate a higher optimization for your business by implementing on-page SEO. This means you would have to show off some marketing strategies and rank higher on Google by updating website headers, speed, content, and more.
What you do on your website to make a page attractive is called "on-page" SEO. Next, you will have to splash out a bit for maintaining your monthly SEO that includes off-page tactics like building backlinks for your website, build content for guest posting, and getting relevant links and content on your social media. Each link from a reputable website is a vote/endorsement for your website in the eyes of Google.
Have you heard about PPC ( Pay per click). Those are sponsored listings above the natural search results. Google charges you for those premium listings and they are not cheap. Keep a sensible monthly budget for those, for example, select somewhere between $50 to $250 a month on average. You can increase or decrease your advertising budget based on results.
Keep your website's speed, up-time, security, and user-friendliness in check and under close vigilance. Please do install an SSL on your website. The higher your practice ranks on the Google search page, the better the patient traffic you receive in your clinic. That means a better ROI!
3. Be patient. Effective search engine marketing takes time
Complete SEO optimization and implementation can take about six months to a year. Google cannot rank your newly built website just because it is well optimized. It can take six months to one year before you see any meaningful traction. Once it does, it keeps getting better.
4. Build a community on social media
Most dentists underestimate the power of social media for their business presence. Social media is an excellent way to reach out to your older and potential new patients and help you build and strengthen relationships. An important tip on how to make a social media presence is by posting relevant content more often. Every post you do on a social platform, you are essentially pinging your patients, reminding them of you and any dental problems they may be having. 
Begin by creating simple dental infographics that are easy to read, enjoyable, and can potentially influence patients. You can also create videos highlighting your patients, staff, or general procedures to make them engaging and informative. People want a dentist they can trust, so any video testimonials and reviews can work wonders for your practice. Another great way of connecting with your prospects is by displaying "before" and "after" graphics of your dental procedures. This simple method can convince new consumers to come and visit you.
5. Get patients to leave reviews
.
The consumer sentiment gets influenced by the online star ratings of a business, whether it is an overall recommendation, how clean your office is, the friendliness of your staff, or even when they made an appointment. Studies suggest that about 90% of all patients rely on other client reviews left by other patients to assess the quality of a dental practice. 
Note: Patient reviews can make or break your dental practice. Make sure you make an excellent first impression on your patients so that they can leave good feedback that would greatly help your business. 
You will be able to gather insights about your audience through reviews to help you make decisions to deliver what your patients would like to see. You can also run creative seasonal campaigns or friendly competitions to encourage patients to leave positive reviews about your clinic. Also, do not hide public patient testimonials that do not positively attest to your services. A happy customer is a key to many new customers. Put your best foot forward!
6. Begin remarketing campaigns to the right patients
Remarketing is a smart practice of reaching out to consumers you have already provided services to and trying to get them to take a specific action in your favor. Remarketing targets patients with who you have had a previous relationship with and with potential patients who checked out your website but did not convert.
Facebook Ads is one of the best platforms to initiate remarketing campaigns, thereby allowing you to retarget your patients based on specific activity on your website. Facebook's "Custom Audiences" is an exceptionally valuable feature that lets you track an audience who has interacted with your dental content in the past. A few ways of dental marketing through Facebook remarketing feature is by creating custom audiences off of users who have watched your on-platform videos, seen your lead ad, or who engaged with your events (like online webinars).
7. Focus on effective blogging, add one article a week or a month
A site that is not updated loses its Google rankings eventually. Information presented in an article changes after every few years, so have you updated it? 
Many dentists miss out on creating relatable and educational content for their patients because it can be pretty time-consuming. However, what they do not know is that blogging can be a positive reinforcement for building traffic onto your business. Here's how. A patient looks for a particular dental concern online. If they find a blog post that effectively conveys and remedies their exact dental trouble, they begin to explore more. This generates more clicks to your website. Do not overlook this step.
I know, this may have overwhelmed you a bit. But if you hire a good SEO/Wordpress developer, all this will be a piece of cake. This entire exercise above should not cost you over $2500 in the first year. By next year-end, your website should ideally generate multiple times business than the money you have put in it.
Handling a full-fledged clinic alongside an extensive and well-thought-out marketing tactic can take a toll on your focus and will ultimately serve a blow to your business. Until and unless a solid full-proof marketing strategy is incorporated, your dental practice will continue to serve a small or absent patient base. No one can become successful at the drop of a hat. You learn through your mistakes and can always improve. Never stop growing!