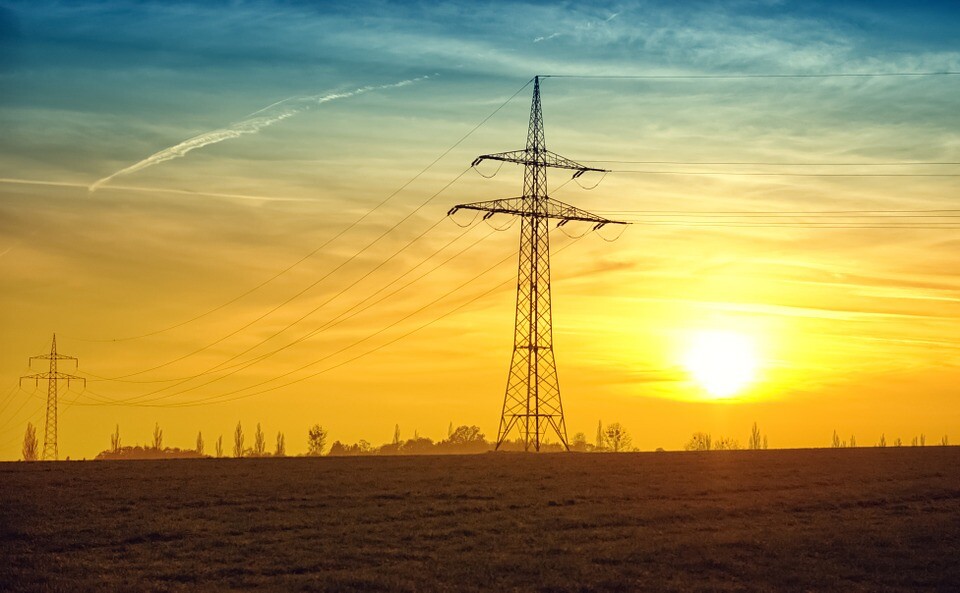 Utility companies supplying Electricity and Gas are the backbone of every household in United States. They cannot simply cut the supply if a customer does not pay a bill or two on time, this often results in a large number of accounts receivable for them. Recovering the money on time is extremely essential for Utility companies because they do not work on big margins, but they have a large staff and infrastructure to support.
The in-house staff of Utility companies are not well trained in collecting money from past-due accounts and the ever changing collection laws. Most companies will send a few reminder letters or make a phone call, but their administrative staff is neither aware of federal laws when recovering money from clients, nor have the right tools which Collection Agencies have.
Here are the top reasons to transfer accounts to a debt collection agency who have not paid for over 60 or 90 days.
1. Collection Agency letters really work:

When a person gets a reminder letter from a Utility company, it is usually not taken all that seriously. However a collection letter from a professional debt collection agency invokes a fear and responsibility in the minds of people. Collection agencies carefully craft their demand letters with the help of  subject matter legal experts and sends them at regular intervals with intensifying the verbiage each time. Customer knows that since the account is now in collections, there is no easy escape and a lot more collection activity is yet to come. Collection agencies are experts in collecting debt, so if money can be recovered, they will do it one way or the other. It also works well when a debtor does not pick phone calls from an unfamiliar number, then letters are the only way to contact them.
2. Cost Savings:
Cost of sending five collection agency letters for a typical business is around $15, but since Utility companies have a large volume of past due accounts, they are able to get the same service for a lower price ( roughly $10 for 5 letters). It is impossible to beat this price, sending 5 letters utilizing own in-house staff: include postage, staffing, office leasing costs, time spent and overheads and it will cost no less than $50-$80 per account.
3. Skip tracing and Bankruptcy checks:
Collection agencies do advance Skip tracing on accounts submitted to them. It means they attempt to get the latest contact information of a debtor. This includes finding the new address if he has moved from away from the address on file. They also do a bankruptcy check to find out in case he/she is not liable to pay anymore due to bankruptcy protection.
4. Compliance! Adherence to laws when performing collections:
This is where the Utility staff really lags behind. Federal and State governments have rules and guidelines on how to approach a person for collecting debt. The Fair Debt Collection Practices Act (FDCPA) is the main federal law that governs debt collection practices. Collection agencies staff is very well trained not to break the law when performing collections. This protects the utility companies from getting sued back and minimize lawsuits against them. Collection agencies are licensed and insured in case there is ever a problem.
5. Higher ROI and Guarantee:
Collection agencies are extremely confident about their Debt Collection Letters service that most of them offer a guarantee to return at least twice the amount you invest in buying their Letters Service. This is a win-win situation for the utility companies. Not only the activity is done at a low cost, but also by the experts, and moreover the investment is secured by a guarantee.
6. Easy to use:
Most agencies will have a 24/7 online portal to submit accounts, view performance reports or to stop service when the payment has been made by the debtor. Many agencies also have integrations or utilities with various billing platforms, like Quickbooks and AthenaHealth.
7. Ease of payment:
Collection agencies often accept payments in form which a typical Utility company may not offer. They may also agree with a customer to pay the amount in installments. Collection agencies have many techniques to recover debt, handle debtor excuses and handling common debt collection challenges.
All collection agencies are not equal. It is important to select a good one, one who is complaint, has the license to collect in all 50 states and also beats the recovery numbers offered by an average collection agency.
Collection Letters Service
Upfront cost for 5 Collection Letters is about $15 per account. 
Debtors pay directly to you, no other fees. Low cost option. 
Good for accounts less than 120 days past due.
Collection Calls Service
Contingency fee only. No upfront or other fees. 
Agency gets paid a portion of money they recover.  No recovery-No fees.
Best for accounts over 120 days. A debt collector calls debtor many times.
If everything fails, a possible Legal Suit if recommended by the attorney. 
Contact us if you are looking for a collection agency with experience in your industry.