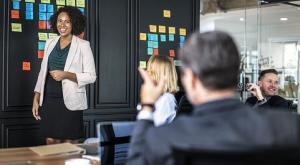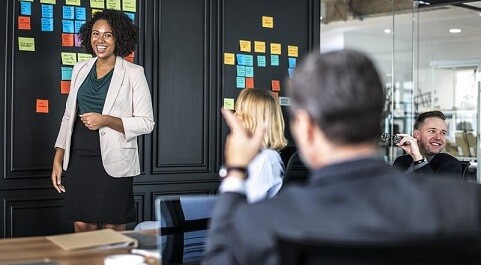 Even in a strong economy, the need for efficient debt collection continues to grow. The total estimated amount of consumer debt approached $4.4 trillion in 2021. With this record level of debt floating around, debt recovery can be a challenge for businesses of any size.  Mid-sized businesses and large enterprises often have more significant numbers of delinquent accounts to manage but have more resources to handle a larger portion of collections in-house.
Debts can be commercial (B2B) or consumer (B2C). However when those efforts fall short then engaging a debt collection agency becomes mandatory, so the company can focus on what it does best instead of chasing unpaid bills. Larger businesses have unique challenges in managing accounts receivable and knowing when it's time to engage a third party collector. Several factors can help these enterprises optimize their internal collections processes, and learn when it's more effective to engage a third party for collection services.
Need a Collection Agency for your Business: Contact us
We've identified six ways a growing mid-sized or larger business can get a better handle on the collections process:
Manage communications
Effective collection of any debt starts with a clear line of communication with the customer. But, delinquency has a chilling effect on communication, making connecting with the past-due customer difficult. With a large business, a greater number of accounts can be challenging to manage. There are more people to call, more payment arrangements to determine and manage. Without communication, a business's only resort is legal enforcement of the debt — which can significantly inflate losses.
Businesses can pave a path for the future by nurturing clear communications with customers, in good times and in bad. When onboarding new customers, offer options upfront for managing payments on accounts. If delinquent customers know that they can make alternate payment arrangements, they will e more likely to respond to communication.
Leverage automation and technology
Managing a large number of accounts is easier and less error-prone when the right technology is put to work. Many of the clerical and administrative tasks associated with collections can be automated, such as:
Prioritizing customer contacts
Creating daily work lists
Compiling documentation to support customer contact
Contacting customers
Routing calls to employees
With these functions automated, employees have more time to proactively contact at-risk accounts and work with all customers to mitigate losses. Automation can be implemented through a company's Enterprise Resource Planning (ERP) software, Customer Relationship Management (CRM) software, project management solutions, and collaboration tools. Through these tools, businesses can also tap into insights on collections performance, such as contact rate through a Unified Communications Solutions or Call Center as a Service (CCaaS). These solutions offer dashboards that can, in turn, feed collections decision making and business forecasting and planning.
Budget for loss
A larger business should expect a standard percentage of delinquent accounts. It's prudent for budget planning for the company, helps avoid shocks to cash flow, and can help ease the collections process. If a business knows that after the collections process, it will lose $1,000, the business could offer a discount on the bill somewhere below that figure. Businesses can create an acceptable amount of loss per account, and make the information easily accessible so more accounts can move from collections to successful payment arrangements. Knowing this amount can shorten collection periods, and seamlessly move customers to a paying or satisfied status.
Be flexible
Just as larger businesses should budget for some amount of losses to collections, they also should build flexibility into customer accounts. Businesses can offer flexible payment arrangements to encourage an ongoing positive customer relationship. A hard line on payment arrangements can discourage communications, which further frustrates collections. Flexibility doesn't mean unstructured. Larger businesses should develop processes, policies, and documentation to enable greater settlement and payment arrangement options. With this flexibility, collections workflows can run more smoothly and more positively.
Be proactive
Collections should not only be a reaction to a customer missing a payment due date. As a business grows, it should operationalize collections through proactive communication and account management. By using workflows and leveraging communication and customer relationships, larger companies can avoid accumulating large collections accounts or convert delinquent accounts into payment plan status. Proactivity also means identifying potential payment defaults and keeping the lines of communication open.
Simplify billing
Complex bills can irk your customers, often leading to hold-off all your payments until a consolidated and simplified invoice is received. Sending multiple billing statements to the same client increases confusion, trust and hostility. Ensure that your bills are not riddled with errors, convey this clearly to your accounts department.
Engage an expert Business Debt Collection Agency
Managing communication and automating collections can reach a point where a company's resources are over-taxed. Often this is best determined by looking at the different stages of collections and identifying which would involve an efficient use of company resources. For example, a company with a strong customer success strategy, such as a SaaS software provider, might better handle collections communications during the early stages. However, a collections agency can efficiently handle later stages of the collections process and allow a business to focus more of its resources on ongoing revenue streams.
A debt collections agency can handle various types of accounts, offer expertise in different industries, and help larger businesses operationalize account collection. Larger businesses have the advantage of in-house expertise in collections so that the relationship can be a productive use of combined resources. Collection agencies can integrate with systems to allow for visibility into account status and collections performance.
Collection Agency's – Written Demands Service
The upfront cost for 5 Collection Letters is about $15 per account.
Debtors pay directly to you, no other fees. Low cost option.
Good for accounts less than 120 days past due.
Collection Calls Service
Contingency fee only. No upfront or other fees.
Agency gets paid a portion of money they recover.  No recovery-No fees.
Best for accounts over 120 days. A debt collector calls debtor many times.
If everything fails, a possible Legal Suit if recommended by the attorney.
Ability to handle both B2B and B2C debts.
Debt collections can be a challenge for large and growing organizations. Through communication, automation, and clear collections policies, any size business can make their collections processes more efficient. Collections should be anticipated, proactively addressed, and operationalized — either through internal processes or with the help of a third-party debt collection agency.
Need a Debt Collection Agency? Contact us