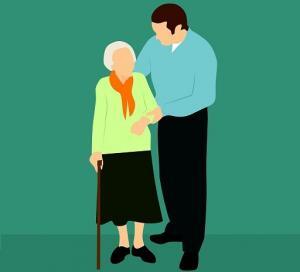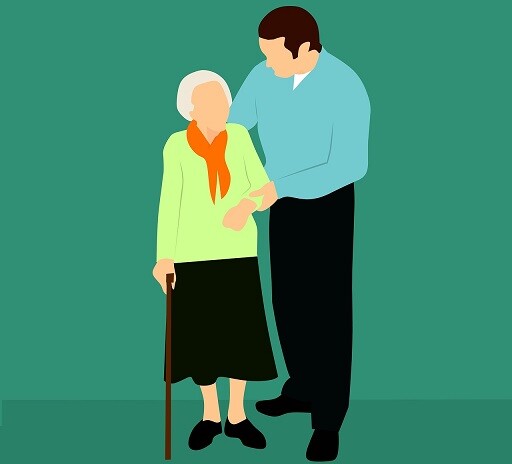 Assisted Living Community or the Assisted Living Facility (ALF), are used by millions of senior citizens all over the United States, focusing mainly on senior living, assisted living, independent living, nursing and memory care. Assisted living community centers are committed to serving every senior with the respect and dignity they deserve while providing comfort and fulfillment. Some senior care services are outsourced to facilitate inpatient and outpatient services, medication management, physical therapy, occupational therapy and speech therapy.
Unfortunately, the ALF or the senior care centers also have to deal with accounts receivable and unpaid bills that are often hard to collect. Usually, the senior citizens are responsible to make their own payment, in other cases their children, a cosigner or other relatives are responsible. If they fall behind on payment obligations regardless of the reason, they are contractually responsible for making the promised payment, and an Assisted Living Facility has every right to attempt to recover that money. Accounts that are over 60-90 days past due are often forwarded to a professional debt collection agency.
Serving Nationwide
Looking for a collection agency for Assisted Living Centers: Contact us
A collection agency serving the senior care centers should have in-depth knowledge of current state and federal collection laws and HIPAA  privacy regulations. An experienced debtor collector of a collection agency understands the delicate nature of both parties (the Assisted Community Living facility and the Senior). Therefore the recovery is achieved using an amicable and diplomatic approach.
Senior living communities include independent living, assisted living, retirement communities, nursing homes, hourly care and hospice care centers. Aging Americans and those who have Alzheimer's or physical disability rely on Senior living centers extensively. The accounts receivable staff of Assisted senior living centers are responsible for overseeing daily transactions, including accounts receivable/payable, general ledger, journal entries, insurance claim follow-up, insurance denial, bank reconciliations, and post payments to resident accounts.
To recover money from past due accounts, a collection agency will send debt collection letters followed by collection calls and continue to do so till the bill is paid off. These agencies have access to far more sophisticated debt collection tools and services which the in-house staff of a senior living center does not have.
Some bill recovery services are flat fee-based, and others are contingency-based. Due to the delicate nature of collections, almost all Assisted Living Community forward account to a third-party collection agency who can even take the debtor or the responsible party to court as the last step if required and approved by the center/creditor, provided the balance is significant.
Summary of Collection Agency's Services
Collection Letters Service
The upfront cost for 5 Collection Letters is about $15 per account.
Debtors pay directly to you, no other fees, low-cost option.
Good for accounts less than 120 days past due.
Collection Calls Service
Contingency fee only. No upfront or other fees.
Agency gets paid a portion of the money they recover.  No recovery-No fees.
Best for accounts over 120 days past-due. A debt collector calls the debtor many times.
If everything fails, a possible Legal Suit if recommended by the attorney.
Without proper accounts receivable strategy, the retirement living centers, in-home senior care, companion care services and senior care centers like Home Instead and ResCare would find their accounts turning red and a reduced cash flow, which may impact their daily operations.