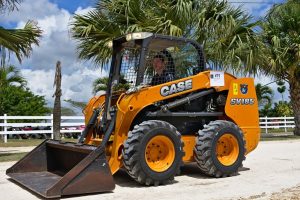 Construction equipment companies have an ongoing requirement for debt collection from businesses (and sometimes individuals) who do not pay the agreed-upon rental dues on time. Dealers of heavy construction equipment, like Bobcat, Kubota Center, and John Deere, forward accounts to a collection agency after their own reminders and requests to pay have failed.
An experienced collection agency that has extensive experience in commercial collections is a perfect choice. If they have experience in consumer collections and have a nationwide debt collection license, it is an added advantage.
Need a cost-effective Collection Agency?

Contact Us
Serving Equipment Rental Companies Nationwide
Collection fees charged by collection agencies are relatively low when compared to consumer collections. Collection rates are also high, in the vicinity of 80%.
If you would like to know the process involved in commercial debt collection: click here. A collection agency will attempt to recover the debt so that your business relationship with your customers is not damaged.