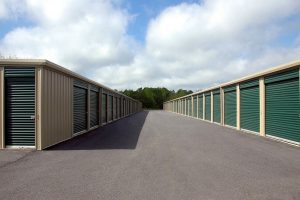 With so many people moving all across America, storage and moving companies are in huge demand. However, many customers do not pay on time, leaving the storage unit's rent overdue by many months. Most customers who do not pay their dues know that the value of goods inside the storage unit is not worth paying the accrued rent, plus the additional expenses and effort to transfer the goods.
The staff of moving companies and self-storage warehouses is not trained to go after delinquent customers professionally, nor do they access the tools needed to trace the person. There are several complex legal laws involved, even when you want to collect your own money. Consumer protection laws can be very tricky and vary by state. A single litigious can do sufficient damage to your business.
Auctioning the goods inside the unit is an option; however, it is a tedious job. Do you really like auctions? We can help you avoid auctions and get paid!  The involvement of a collection agency changes the perception of your delinquent customers. They would rather pay to avoid all the collection hassles which they will experience in the days to come. A collection agency can even report this unpaid debt on credit history too which can have serious implications for the consumer.
Serving Self-Storage & Moving Companies Nationwide
Need a collection agency?

Contact us
Sending low-cost written demands under the name of a collection agency is the perfect way to make those unresponsive customers start paying.  If that does not work, a series of collection calls by a professional debt collector is initiated.
Assigning an account to a collection agency when the customer is 90 days past due will substantially reduce your account receivables.
You should not hire a local collection agency, instead hire the one which is licensed to collect bills nationwide. This is because many of your customers could have crossed state lines, and your local collection agency will be unable to pursue these accounts. For storage and moving companies, hiring a collection agency with a nationwide license is pretty much a requirement.