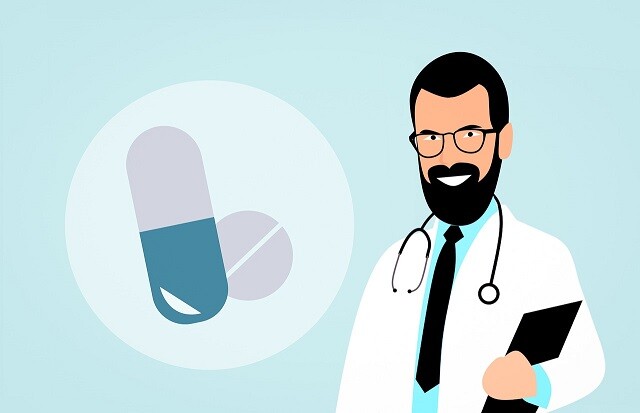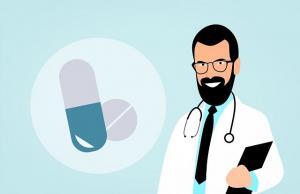 In United States, healthcare practitioners have been facing an ever increasing problem of patients who do not clear their medical bills.
If a medical practice works on a 10% profit margin, but say 3% of its patients do not pay, then effectively 30% of the net profit is gone. Collecting money from existing patients is probably more important than getting new patients.

Main reasons of non payment are:
Insurance coverage is getting restricted on many more procedures, therefore patients are responsible to pay for those. 
Overall rise in healthcare costs.
Medicaid cuts.
Emergency room visits.


Tip: Debt recovery is primarily done using three services – Collection Letters, Collection Calls and Filing a Legal Suit. Low cost Collection Letters are extremely cost effective and efficient for recovering medical debt.  Many patients will likely pay when they get letters from a Collection Agency.

Fact: A collection agency makes more money if you directly go for "Contingency based" services like Collection Calls or Legal Suit.

A doctor will save a lot of money by assigning accounts to the Collection letters first, and then transferring "only those accounts" for  Contingency based services which did not pay during the Letters service.

How soon can I forward a patient's account for collections?
You can send a patient for collections at any time provided it is in accordance with your office financial policy. It is advisable to send the patient for collection after the determination of final insurance coverage. This will avoid any confusion since the patient's insurance coverage can be different from what was initially estimated.


We will cover all the steps which a medical practice or a hospital should take in order to minimize the loss incurred due to these non-paying patients.  Collection agency performs advance skip tracing to locate in case the patient becomes untraceable.

# 1.The number one success rule in medical debt collections is "Early Intervention". Have a plan in place for accounts where payment has been past due for more than 30 days. Majority of patients who have not paid yet are now heading for some serious follow-up and collection efforts from your staff . However, your own employees may not well trained to perform the task of debt collections. They may also not be aware of laws involved while performing the collections activity, risking your practice to lawsuits.
Better Approach: Hire on a collection agency to do this job. Collection agencies exist in United States for decades because you cannot beat their effectiveness, cost and tactics required to collect money from past due accounts. They can collect money "diplomatically" or "intensively" per your instructions.
Collection agencies understand the delicate nature of medical collections and attempt to recover money in a way that the doctor-patient relationship remains in good standing. This is done by treating them with dignity and respect and helping them to understand their responsibility of making payment.
Early Out  (Optional @30-60 days)
The first step is to utilize their "

1st Party

" written demands service. The cost to send 5 demand letters under your name (or your practice name) is only $15 per patient. Letters are sent weekly, for 5 weeks. They also check if the patient has moved to a new address or if he has filed for bankruptcy recently. In written demands service, the patient is instructed to pay you directly and you get to keep 100% of the money recovered.

Can your staff  write 5 perfectly crafted letters for $15? ( plus all the overheads like postal, printing, stationary, infrastructure and employee's own cost).  The real cost of in-house collections will roughly come to more than $100 per patient.
 
Collection Agency Demand Letters (Recommended @ 60-120 days)
If the patient has not responded to "1st party" letters, send 5 more letters using "

3rd party

" written demands service where a collection agency collects money under their own name (not your practice). At this point, your patient knows that this case has been passed on to a collections agency and things have become very serious now. The likely-hood of getting a payment increases many fold. You still get to keep 100% money collected.


Contingency Collections (Intensive Collections @120+ days)
If the patient has still not paid, more intensive efforts will be required now. Forwarding these accounts for the

Collection Calls

service and finally the

Legal intervention

makes all the sense.

In Contingency services,  Collection Agencies get paid only if they collect, else you pay nothing.
Assign the role to a staff member to execute your new Account Receivables plan, and occasionally review his activity.
# 2. Make sure that your "Patient-Doctor Agreement" form mentions that in case of 30 days (or 60 days) past due, your account can be forwarded to a collections agency and collection fees can be added to his bills.
# 3. Many of these accounts are not worth your time and you should be concentrating on getting new business. Focus on what you are best at and let collection agencies do what they are best at. An experienced agency will attempt to perform the collections activity, simultaneously preserving the good name of your practice and your business relationship with the patient.
# 4. A significant portion of your patients may have resources to clear your medical bill right away (or in installments), but they may have other bills too ( credit card, other medical bills, etc).
The idea is to become their number one priority, so when he decides to pay, you are number one on his list. Collection agency is an excellent tool to make that happen.
# 5. Older the medical account gets, harder it becomes to get paid. It's quite possible that after visiting your clinic, your patient has accumulated other medical bills too. Debt is a severe problem in United States and once a person is trapped then there are no easy ways out. Recovering on a past due debt is a lot about being quick.
# 6. It is extremely important to hire a collection agency which has a vast experience in the field of medical debt collections.
If you are looking for a collection agency for medical debt collection,  contact us.
A medical collection agency will follow a diplomatic, empathetic yet a professional approach to maximize chances of recovering money.  
Steps to improve the Cash Flow for your Business ( Read the detailed article here)
1. Have a Defined Credit Collection Policy
2. Invoice Promptly and Send Statements Regularly
3. Use the USPS "Address Service Requested" service
4. Contact Overdue Accounts More Frequently
5. Use Your Aging Summary Report, Not your Feelings
6. Make Sure Your Staff is Well-Trained
7. Admit any Mistakes on Your Part and correct them ASAP
8. Follow all Federal and State Collection Laws
9. Use a Third Party Sooner
10. Remember that Nobody Collects Every Account
Medical debt collection is the process recovering overdue medical bills from former or present patients. It is always advisable to communicate patients in advance the approximate cost of medical treatment and what all is covered by their insurance, and how much can they expect to pay out of the pocket. Make payment plans or take a written consent from patients to skip the non-essential treatments or tests if they are already doubtful about their ability to pay all medical bills.