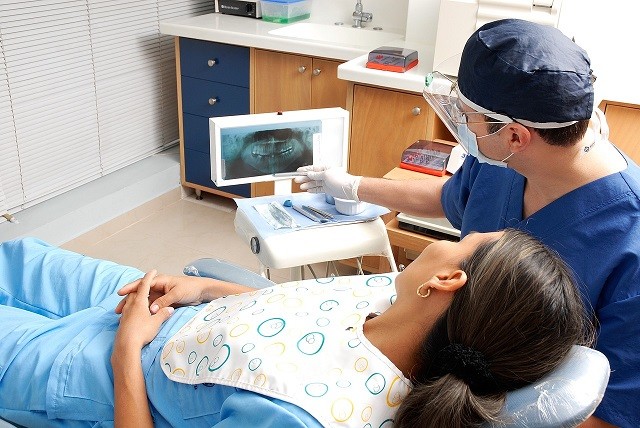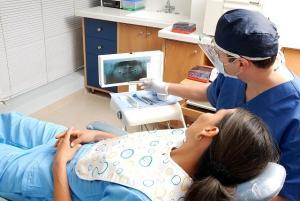 Dental practices have an ongoing issue of accounts receivables for the treatment performed on their patients. It could be due to the non-payment of installments by patients, or the insurance company did not cover all estimated costs after the claim was submitted.

If a dental practice works on a 20% profit margin, say 5% of their patients do not pay, then effectively 25% of their net profit is gone. Actually collecting money from existing patients is more important than getting new patients.
Dental bill collection requires a deep understanding of the delicate nature of collections involved in medical industry and importance of dentist-patient relationship.
Dentists are constantly facing an increased competition from other practices, changing regulatory environment, ever increasing cost of malpractice insurance, complication of running a business and additionally their staff cannot be rude when collecting money from patients who have not made the payment even after repeated reminders as it may spoil your reputation. Any wrong steps may land up losing even more patients due to a negative PR, either by the word of mouth or via negative online reviews (on Google/ Yelp etc.).
Collection agencies have existed in United States for as far as we can remember and they are experts in collecting debt in a diplomatic and empathetic manner. You will find really hard to beat their cost, efficiency and strategies incorporated to recover money from past due accounts.
Transferring your account after 60 or 90 days of non-payment is highly recommended because as the time passes by, it gets harder and harder to recover that money.
Written demands are an excellent tool to start the collections which cost a flat $15 to $20 for 5 letters, plus all the "scrubs" they perform for accuracy. These letters are written by expert lawyers and the intensity increases after every letter. Involvement of a collection agency definitely makes your patient more nervous and he is more likely to pay-off verses when your staff was making demands under your name. If the patient still does not pay, you may instruct the same collection agency to go for more intensive methods like Collection calls or filing a Legal suit. 
Assigning an account to the collection agency lets them do what they are best at, and meanwhile you can concentrate on running and expanding your practice.
How to Minimize Accounts Receivable Anyway?
# 1. Send the bill  to your patient right after EOB (Explanation of Benefits) is received from the insurance company, instead of raising demands once a month. For example, if the total cost of treatment was $1000, and "prior to the treatment" insurance company's estimated coverage was $900. But more often than not when the insurance claims are submitted "after the treatment", the insurance company covers less, lets say they covered only $700, leaving $200 difference that you must now request the patient to pay. Both you and the patient get EOB about the same time. If you raise your bill right after EOB is received, then this calculation is fresh in your patient's mind. However if you send the bill 2 weeks later, this $200 amount due becomes a distant memory and the patient is less likely to pay.
# 2. First preference of all dental practices is to get paid in physical cash, then the check or credit card/debt card. To encourage your patients to pay in advance, offer a 2% discount. This is cheaper than your staff running later to recover installments from your patients. You may additionally decide to be a "little" aggressive on the estimates and send a refund check to your patient if the insurance company pays the full estimated amount. Getting a small check from a doctor is a nice boost and your patient will likely vouch for your honesty.
# 3. Patients who have an accounts receivable, should be given an option to make an online payment too. Driving all the way to your clinic to make a payment when no treatment is scheduled feels like a big hassle to your patient. An online payment will also reduce his embarrassment since it avoids a face to face conversation. Even though the overhead charges of these "online payment processor companies" may pinch you, but even if a single patient makes a payment in full who would have not done otherwise, your overhead of accepting online payments will be covered for the entire year. Try introducing Paypal or Stripe, which are really easy to setup.
# 4. Raise invoice more frequently, instead of once a month. Additional reminders can be in form of email or SMS besides the physical mail. Always be nice and emotionally connected to your patient, yet the utmost importance of clearing the bill should be maintained.
# 5. Many dental practices often have large number of account receivables cases because they do not have a prior plan to address it. May be the their priority is to get new clients rather than focusing on past due accounts. Assign the task to a staff member who needs to be more proactive to remind patients about late payments  and review his activity at least twice or thrice a month.
Looking for a collection agency: Contact us