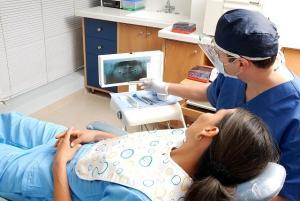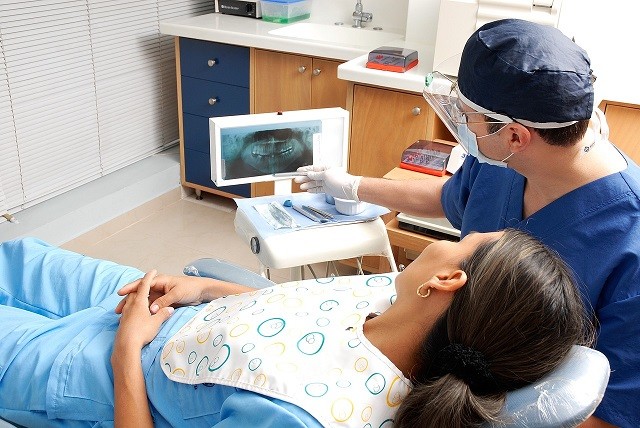 Unpaid bills are an ongoing issue for nearly all dental practices in the USA. Many patients who get dental procedures do not keep up with their promise of making timely payments. The primary responsibility of dental offices is to treat patients. They cannot recover unpaid bills as effectively as a collection agency.
Need a Dental Collection Agency?
Contact Us
Good collection agencies are easy to use and should be flexible to work as per your needs. They should offer you two collection choices –  Fixed-fee collections or Contingency collections. The fixed-fee service is an amicable and cost-effective way to collect money. It works best if your invoice is less than 180 days past due. Contingency service is recommended for older accounts (more than 180 days old).
Offering

Fixed fee

and

Contingency fee

services.
Best recovery rates in the industry:

Near-zero complaint rate:

References available
The cost of fixed-fee collection service is about $15 per account, and patients pay directly to you. There is no other fee or commitment. Fixed fee recovery applies just the right amount of pressure without destroying the relationship with your patient. For Contingency collections, most agencies charge 40% of the amount collected and remit the remaining 60% to you.
Let us assume that a dental practice works on a 25% profit margin. Even if 5% of patients do not pay their dental bills, 20% of your net profit is effectively gone! Collecting money from existing patients is equally important as getting new patients.
Unpaid dental bills usually arise due to the non-payment of installments by patients or if the insurance company does not cover all estimated costs after a dental office submits the claim.
Does your present collection agency offer first-party and third-party debt collection, insurance follow-up, back-office support, and layered, multi-channel solutions that include reminders, calls, and letters?

Collection agencies that perform debt collection for dental offices should:
Have a

deep understanding

of the delicate nature of the

dentist-patient relationship

Must protect the

reputation

of a dental practice by following a friendly collection approach.
Allow the debtor to make payments following an

installment

plan if necessary.
Protection of patient's data as specified in

HIPAA

privacy law.

Adherence to the Federal and State debt collection laws that apply specifically to the medical and dental industry.

Deliver

high recovery

rates. Attempt to recover late payment fees or interest if applicable.
Avoid a firm collection approach if a patient appears to be litigious.
Any payment reminders sent through SMS must have the required authorization as per the law.
A debt collector cannot keep the same approach for the healthcare industry, which he typically uses to recover money for car dealerships or small businesses.
According to Bank of America, starting a dental practice costs nearly $475,000. Even though a dental practice usually pays well over time, most profits will erode without a proper accounts receivable plan. 
Dentists, Oral surgeons, and Endodontic practices regularly face challenges; these include: 
Finding new clients.

Increased 

competition

from other practices.

Constantly changing regulatory environment.
The cost of purchasing

malpractice insurance

keeps going up.

Ongoing complexity of running a

small business

 smoothly.

Hiring and retaining well-qualified staff.
Keeping up to date with new dental procedures.
Need for equipment and technology.
Internal staff cannot be rude when collecting past-due patient bills, which may spoil the dental office's reputation.
A hasty approach to recoup money may result in losing even other patients due to a negative PR, either by word of mouth or via negative online reviews (on Google/ Yelp etc.).
Your Dental Collection Strategy
Transferring your account after 60 or 90 days of non-payment is highly recommended because as time passes by, it gets harder and harder to recover that money.
Written Demands are an excellent tool to start the collections process as they cost a flat $15 to $20 for a five letters package. Dental collection agencies also perform several "scrubs" for the accuracy and effectiveness of their demands. Expert lawyers craft these written demands, increasing their intensity after every letter.  The involvement of a dental collection agency makes your patient a lot more nervous, and he is more likely to pay off versus when your staff is requesting payments. If the patient still does not pay, you may instruct your collection agency to go for more intensive methods like Collection calls or to file a Legal suit. 
Collection Calls are best suited when a debt is at least 120 days past due. A debt collector patiently explains to your patient the consequences of not paying. Debt collectors may even put your debtor on a monthly payment plan. Depending on your patient's response, a collector's tone may vary from amicable to firm.
A debt collector provides various options to settle the debt. There is no upfront cost for the Collection Calls service. Your dental collection agency gets paid only when they collect money for you. This service is also ideal for those practices who do not want to spend money on buying Written Demand accounts.
Finally, a Legal-suit is filed after all other recovery options have failed. The contingency fee is communicated in advance after a lawyer reviews the case. Not all accounts qualify for this step.
Assigning unpaid bills to the collection agency takes a lot of stress away from your internal staff. Meanwhile, the internal team can concentrate on running and expanding your dental practice. The physical location of a collection does not matter, so stop looking only for a dental collection agency near you.
How to Minimize Accounts Receivable Anyway?
# 1. Send the bill to your patient right after EOB (Explanation of Benefits) is received from the insurance company, instead of raising demands only once a month. 
For example, if the total estimated cost of treatment was $1000. You had estimated that the insurance company's coverage would be $900, and the patient paid $100 on the day procedure was done. Often the insurance claims are not fully reimbursed. Let us say the insurance covered only $700, leaving a $200 deficit, and you must now request the patient to pay that difference. Both you and the patient get EOB at about the same time. If you raise your bill right after EOB is received, this calculation is fresh in your patient's mind. However, if you send the invoice two weeks later, this $200 amount due becomes a distant memory, and the patient is less likely to pay.
# 2. The first preference of all dental practices is to get paid in physical cash or with a credit card/debit card instead of a bank check. You may also encourage your patients to pay the full cost of treatment in advance by offering a 2% discount. This is cheaper than your staff running later to recover future installments from your patients. You can be a "little" aggressive on the initial treatment estimate and then send a refund check to your patient if the insurance company pays the full amount claimed by you. Getting a small check from a doctor is a nice boost, and your patient will likely vouch for your honesty.
# 3. Patients with outstanding accounts receivable should be allowed to make an online payment. Driving to your clinic to make a payment when no treatment is scheduled feels like a big hassle to your patient. Online payment will also reduce his embarrassment since it avoids face-to-face conversation. Even though the small overhead charges of online payment processing may pinch you, even if a single patient makes a payment in full (who would not have paid otherwise), these small processing costs don't matter. Accepting online payments will undoubtedly increase the profitability of your practice. Try introducing Paypal or Stripe, which are easy to set up.
# 4. Raise invoices more frequently instead of once a month. Additional reminders can be in the form of an email or SMS besides physical correspondence. Always be gentle and emotionally connected to your patient; however, at all times, the importance of paying the pending bill should be very clearly conveyed.
# 5. Dental practices often have many outstanding account receivables because they do not have a prior plan or company policy to address them. Maybe the priority has been to get new clients rather than focusing on past-due accounts. Assign this task to a staff member who needs to be more proactive in reminding patients about late payments and review his activity yourself once a month.
Thinking that a patient will never visit the dental office because his account was forwarded for collections is false. A patient can never trust a new doctor so quickly; it takes time to build a dentist-patient relationship. Therefore collection agencies should focus on building a good connection with your patient so that the possibility of non-payment is minimized when he visits your dental office next time.
Credit reporting agencies are changing how medical debt is notified to them. They will remove all medical debt if it is paid off. They will also not allow reporting of medical debts under $500, and all collection agencies must wait for one year before reporting all medical debts.