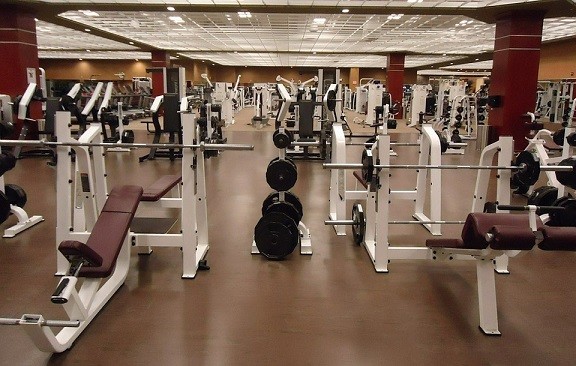 Health and Fitness clubs operate in a vibrant ambiance full of energy, motivation, the sound of heavy metal and grunting.
Although you expect your staff to deal with clients with utmost respect and professionalism, keeping the head cool, especially when dealing with those tough to handle clients is not always easy.
Most employees doing membership fees collection are either a back-office accounting clerk or a front desk receptionist making calls during non-rush hours. Engaging an untrained club employee to do debt collections is a huge mistake. He/she has no formal training (or experience) and may easily risk your health club into a lawsuit if certain debt collection laws are violated. Yes, there are some very stringent Federal and State laws around recovering your own money.
Serving Fitness Centers Nationwide
Need a Collection Agency for unpaid membership bills? Contact Us
Let your staff do what they are the best at, handling their core health club responsibilities. Demanding to pay past-due membership bills from a vibrant place like a club can be a challenging task.  Once your member has not responded to your reminder calls and notices for over 60 days, it's best to forward that account to a professional debt collection agency. Start with Collection Letters followed by Collection calls if required.
There is a common misconception, that once an account is transferred to a debt collection agency the collector would misbehave with your customer to extract money – Wrong. Collection agencies have to follow strict debt collection laws like the "Fair Debt Collection Practices Act (FDCPA)", due to which they must deal with all debtors professionally and diplomatically, else the debtor will sue them back. Debt collectors are experts in collecting debts; that is what they do all day long. Collection agencies have numerous tactics and tools to recover money from past due accounts successfully.
A typical collection agency will be able to work on overdue accounts of a fitness club for debt recovery, but preferably no more than three years old.
Collection Letters Service
Upfront cost for 5 Collection Letters is about $15 per account.
Debtors pay directly to you, no other fees and a low-cost option.
Good for accounts less than 120 days past due.
Collection Calls Service
Contingency fee only. No upfront or other fees.
Agency gets paid a portion of the money they recover.  No recovery-No fees.
Best for accounts over 120 days. A debt collector calls your debtor many times.
If everything fails, a possible Legal Suit is recommended by the attorney.
Once an account gets transferred to debt collectors, most health clubs prefer using the "Collection Letters" service initially. This is a lot more "softer" approach to collect on past due accounts. Collection letters service also takes care of customers who have probably shifted their residence to a new location, but your fitness club still has their old address on file.
Collection agencies perform various scrubs on each account placed, which includes "Change of Address" and "Bankruptcy Check". Letters by Collection Agencies are carefully crafted for maximum impact, yet they are a low-cost approach to collect money without ruining the relationship with your members. Members pay directly to the club. The cost of "Collection Letters" is only about $15 per account. Up to 5 collection letters are sent out. Your staff can never match this cost. Outsourcing debt collections saves your staff time, paperwork and all the additional overheads involved.
Check this: Cost of hiring a collection agency
Before you select a health club collection agency, make sure they have the following:
1. An online portal where accounts can be placed. Collection efforts can be stopped once a member has cleared his bills.
2. Their systems are PCI compliant, which means the information about your members is handled securely in their IT systems.
3. They should be able to send demands in both English and Spanish.
4. Should be able to report an account to credit reporting agencies like Transunion, Experian and Equifax if you want.
5. Ability to accept payments online or over the phone.
6. Collection letter accounts are usually purchased in a bundle. Like 100 accounts for $15 per account. Check with your agency if your unused accounts have an expiration date, or if you can use them forever.
7. Insist that you want to use the diplomatic "collection letters" service for your fitness club bills before a debt collector gets involved.  They are best for accounts which are less than 120 days past due. Check if they offer any guarantee on their collection letters service.
Note: If the staff of a Health Club waits too long to transfer an account to a collection agency, recovery money from that account will only get tougher.