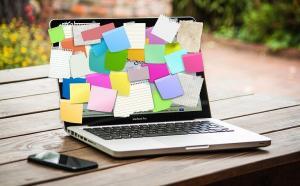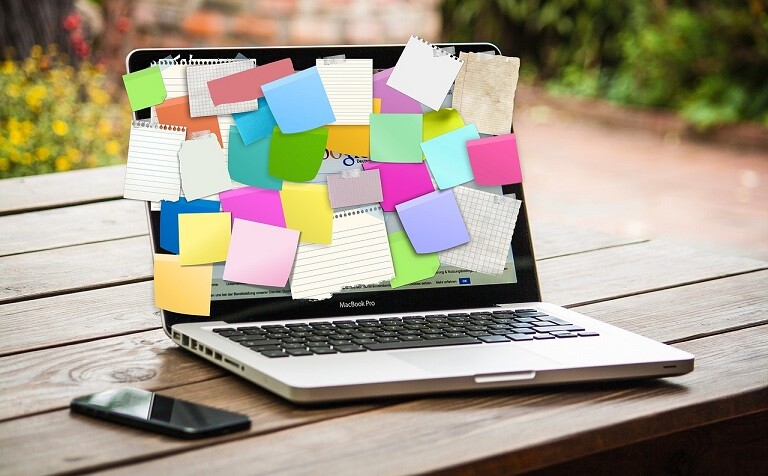 Outsourcing your overdue accounts receivable to a Collections Agency will save you time, energy, and help you recover a significant chunk that your customer owes.
Transferring your overdue receivables will also reduce your stress and make you more legally compliant with all the state and federal debt collection laws and which significantly lowering your chances of getting sued back by your debtor. Here are all the benefits of involving a collection agency versus having your in-house staff deal with past-due accounts.
Need a Collection Agency?
Contact us

to recover your unpaid bills 
These two-letter words "Collection Agency" have a similar impact on debtors, like when you are speeding, and you see a "Cop". You suddenly slow down and start following all the rules. When a debtor understands that your unpaid bills are being handled by a collection agency, the probability of getting paid suddenly increases.
You cannot handle debtors excuses well enough, but Collection Agencies deal with all sort of excuses, all day long. Here is the list of most common debtor excuses.
You do not have a subscription to the expensive services used by Collection Agencies that assist in recovering money from accounts receivable. For example, they Skip Trace every debtor to find its latest address or to know if he is bankrupt.

Focus on your critical growth

activities rather than collection activities. I guarantee that no one in your company likes to follow up again and again with debtors who are late on payments.
Collection agencies are

experts in recovering money

, your in-house staff is not. Outsourcing accounts receivable to a good collection agency will maximize the chances of recovery and improve your cash flow.
Are you trying to collect money from a debtor who has a history of

filing lawsuits

? Collection agencies perform a "Litigious Debtor" check to minimize the litigation risk.
Save money on

labor costs

because you can never beat the invoicing cost of a collection agency, which is roughly $15 for 5 diplomatically crafted yet firmly written collection letters. They include various scrubs and tons of other checks.
If you prefer using only the contingency-based "Collector Calls" service, go for it. You do not need to spend a penny from your pocket, if the collection agency recovers money, only then they get to keep a smaller portion of the amount recovered.

The faster you transmit

your accounts receivable to a collection agency, the higher the chances are to recover money. Chances of collecting money from a 90-day old debt are way higher versus waiting for nine months and then transferring.
There are many

federal and state laws

on how the money can be collected from debtors, failing to follow those can be very risky and costly. Collection agencies train their staff regularly on these rules and regulations.
Collection agencies can

accept payments online

and in many other forms, lot more ways than your office can accept money. They can also negotiate with the debtor to pay in

installments

if required.
Most collection agencies are so confident of their service that they will offer a

written guarantee

for their Letters Service, else they refund most of your money back.
Agencies can report unpaid accounts to

credit reporting

agencies like Equifax, Transunion and Experian.
Collection agencies have staff who can perform collection activity in both English and Spanish. Can your own staff do that?
They can also

file a legal suit

to collect money from the hardest accounts, while you remain stress-free.
Collection agencies sometimes check the credit history report to verify the

credit-worthiness

of your debtor, to determine if they will pay soon enough or not.
Haven't tried outsourcing accounts receivable yet, or your collection agency is not up to the mark? Contact us, and you will be connected with a collection agency with low contingency rates and recovery rates far above the industry average, at no cost to you.
Your in-house staff must be very frustrated making reminder calls and sending invoices again and again. If you outsource accounts receivable to an external collection agency, it will allow them to focus on the core responsibilities of your business.
There is an ever-growing market for outsourcing contact center solutions. Developing an outsourcing strategy into an ARM solution allows enterprises to differentiate themselves, provide a comprehensive customer experience, and reduce costs.
Most companies need to hone their niche products and services which often means they cannot afford to spread their core competencies thin. Now more than ever, being lean and flexible demands focus on what you do best and outsourcing all the rest.
By definition, outsourcing is the strategic use of outside resources where it does not make financial or functional sense to carry out those activities internally. Outsourcing enables businesses to gain skills and services that are hard to find or develop due to resource constraints. First party outsourcing provides the client with a seamless extension of internal operations either for new projects or old ones that are too overwhelming to manage.
Uplift Your Brand
Outsourcing is an efficient way to boost a company's brand and fast track business goals. It allows companies to create a world-wide platform to launch products and to promote the company name without needlessly shelling out hard-earned revenue. By contrast, investing in a trained and certified customer service team sends a message to customers that a company is willing to put their best foot forward. The message to customers is "your satisfaction matters." Companies have a choice between making internal resources pull double duty on the phones while other projects are on hold, or leveraging staff who have chosen customer service representatives as a vocation. Just imagine who will have a more positive impact. Outsourcing to customer service specialists will have a ripple effect of goodwill that reflects exponentially on brand positive reputation.
Worldwide Talent Pool and Lower Support Costs
In an overseas outsourcing model, companies gain access to a worldwide talent pool. This allows them to expand their language capabilities and add "follow the sun" 24/7 coverage, ensuring the representatives handling inbound and outbound calls are always alert and upbeat. Drawing from global talent sources offers unique perspectives on problem resolution. In addition, offshore staffing costs remain, as always, much lower than similar services delivered by their domestic counterparts. In a global economy where the playing field is leveled by remote monitoring tools and VPN connectivity, cost savings are substantial.
More Versatility and Proficiency
Dipping into another talent pool also means access to different skill sets. When an in-house team specializes in a specific core competency, it is not always easy to pivot customer service functions to support a new product or service launch. A BPO team can help organizations drill down their expertise by handling custom campaigns with greater proficiency. It starts with building a comprehensive, ever-evolving knowledgebase or FAQ library, enabling representatives to expand their issue resolution or customer inquiry repertoire. Over time, those inbound and outbound dialogues become more effortless and second nature as representatives reinforce credibility and knowledge with customers. Since they are often the "department of first impressions," call center representatives can make or break a company's brand.
Greater Scalability
Organizations that experience fluctuating or seasonal call volumes find it difficult to adequately staff up or down to meet the peaks and valleys in demand. They also find it is costlier to bring on Full Time Employees (FTEs) over the short term. Not only does this approach place a strain on internal resources to recruit, train, and manage those representatives, but by the time new hire productivity ramps up, call volumes may take a nosedive. Outsourcing to a BPO team creates an overflow mechanism when inbound and outbound activities are less steady stream and more Murphy's Law.
Redundant Tools and Systems
When force majeure becomes a force to be reckoned with, having redundant tools and systems is the ultimate "better safe than sorry" approach. Why settle for one set of telephony, ticketing system, or data center when an outsourcing partner can integrate with and replicate crucial systems, literally flipping a switch in the event of an outage? Outsourced service providers can safeguard intellectual property and ensure the most resilient service possible. BPO platforms and data are typically hosted in hardened, Tier IV data centers which are good enough to store crucial data for the likes of Google, Intel, and Deloitte. Getting on board with an outsourcing partner that invests tens of millions of dollars on Business Continuity Planning tools and systems means never compromising on IT data security.
Enhanced Competitiveness and Productivity in a Post-COVID-19 Economy
Outsourcing increases the competitiveness and productivity of a company and allows growth over competitors. A budget-friendly, hassle-free, time-efficient and balanced way of increasing productivity is outsourcing. The turnaround time for projects is easily truncated with the help of outsourcing. Leveraging an outsourcing partner enables internal staff to get their work done on time without compromising on quality.
Simply put, outsourcing is a way to enhance productivity and efficiency by drilling down on internal functions that have the best ROI and offloading those that do not.
The truth is the post-COVID economy has forced the hand of outsourcing as an ever more valid business strategy. As companies scramble to stay more connected and get more done while being further and further apart, outsourcing has built a case as the new normal for how we should conduct business today. And it is not an option that is likely to go away any time soon. Despite all of the social distancing, an outsourcing partnership remains close at hand.