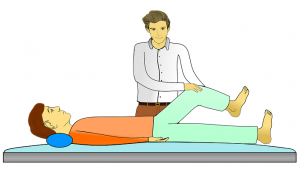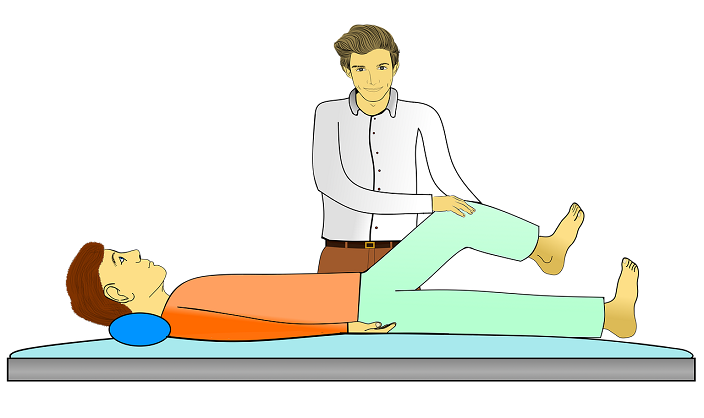 Do you need a debt collection agency endorsed by NAOHP  (National Association of occupational health professionals), to recover unpaid bills for your occupational therapy center? Urgent care and Occupational Health debt collection process requires careful planning and experience. Recovering money while attempting to preserve the delicate patient-doctor relationship is essential
Serving Occupational Therapy Clinics Nationwide
Need a Medical/Commercial Debt Collection Agency? Contact Us
Many clients of Occupational Therapy Centers do not want to use their insurance to make payment for the treatments received. Such clients are often unable to pay their medical bills as promised. Unpaid bills are a big problem for Occupational Therapy and Rehabilitation centers. Selecting a collection agency with extensive experience working with Occupational Therapy doctors and professionals makes a big difference in the recovery rates.
Medicare and some other payers have limits on how much they will pay for therapy services in a given year. Therapists must track their patients' progress toward these limits to avoid providing services that will not be reimbursed. Low reimbursement rates from payers can make it difficult for occupational therapy practices to stay profitable. This is particularly an issue with Medicaid, which is a major payer for many practices but often has lower reimbursement rates than other payers.
Difference between Physical Therapy and Occupational Therapy
You've suffered an injury and you need therapy to aid in your recovery. You're familiar with the terms physical therapy (PT) and occupational therapy (OT), but it's unclear which one would be most appropriate or which might help the most.
You're not alone. To the uninitiated, these therapeutic practices can seem like the same thing. They're both concerned with rehabilitation and offer advice on maximizing the healing process. They also both work with patients to avoid injuries in the future.
But the two focus on different aspects of the recovery process and often use different techniques to accomplish their goals. For many patients, there isn't a choice between PT and OT. They're complementary practices, and one often follows after the other. So which do you need? You might need both. Let's look more closely at the differences.
Occupational Therapy helps to improve mechanical and motor operational skills to perform everyday functions.
Physical Therapy prevents long-term pain through exercise and treatment.
Occupational Therapy helps to regain a sense of independence.

Physical Therapy attempts to help to gain full mobility in damaged areas.
Occupational Therapy helps to regain happiness and confidence. Works on mental aspects as well.
Physical Therapy helps to perform everyday activities. Focuses mainly on the physical aspect only.
Occupational Therapy and Physical Therapy often work together during comprehensive Rehabilitation Therapy.
What Does Physical Therapy Focus On?
Physical therapists are concerned with diagnosing and repairing injuries. Their therapeutic techniques focus on restoring range of motion and balance, rebuilding muscle strength, getting bones back into proper alignment, and helping patients recover gross motor abilities.
Physical therapists most commonly employ stretching, mobility exercises, and massage and use their intensive understanding of human anatomy to help patients recover from their injuries and reduce or eliminate associated pain. These interventions are often performed to help patients avoid surgery and the complications that can come with that.
Someone who has been in a bad car accident, and suffered considerable damage to their legs, will usually benefit from physical therapy. Both the damage itself and the muscle loss caused by being off their feet during the recuperation period can cause significant difficulties in regaining the proper balance, muscle tone, and strength to walk. A physical therapist would work with this patient to recover their joint flexibility and the range of motion needed to reestablish full mobility.
Physical therapists focus strictly on healing the body. Occupational therapists take a more holistic approach.
What Does Occupational Therapy Focus On?
Occupational therapists aren't trained in the healing modalities used by physical therapists. Their focus is less on repairing the body and more on helping patients recover their quality of life. They work with patients to regain fine motor control and learn ways to work around their disabilities and limitations so that they can perform daily tasks again.
They look at how a patient's injuries affect their daily life and help them build a plan to regain the functionality important to them.
Occupational therapists don't restrict their work to people that have suffered an injury. They also regularly help people that are disabled and developmentally or cognitively challenged. Rehabilitation is central to their work, but they also help individuals learn new skills in a way that works for their impairment.
Someone who lost a hand in an accident might turn to an occupational therapist to learn strategies for getting themselves dressed, preparing food, and taking care of other tasks that are now more difficult for them.
Occupational therapists help patients learn to live with their injuries and disabilities, while physical therapists attempt to heal them as much as possible.
How Do the Two Work Together?
The two disciplines can be employed separately, but many patients benefit from both.
Revisiting our car accident victim from earlier, he would need to undergo intensive physical therapy in order to regain their ability to walk. Once that milestone has been achieved, an occupational therapist might step in to help the patient recover task-based abilities that fall outside the physical therapy purview.
Residual joint tightness and muscle damage might make it difficult for this patient to put their pants on in the morning or to bend over far enough to tie their shoes. An occupational therapist would work with them on strategies and exercises to help them either regain their former ability or learn new ways of accomplishing these tasks.
Physical therapy helps patients recover from their injuries as much as possible, attempting to avoid surgery and dependence on pain medications. Occupational therapists help fill in the gaps in their lives that are left when complete recovery isn't possible. In this way, the two disciplines combine to give people back as much of a patient's previous quality of life as possible.
Which type of therapy you need depends on whether you need to heal from an injury or whether you need to learn to live with that injury or disability. Both are extremely effective in their specific area of influence.