Property management is a well-paying business and a good income source for landlords. But the biggest stress for landlords, property managers, and apartment managers is collecting rent from tenants on time.
Once the rent is past due, the landlord starts evaluating whether or not he should continue his association with the tenant, pressurize him with warnings or late fees. If the rent is further delayed then should he serve an eviction notice?
Even after the tenant leaves, the property may require fixes, a painting job, and finding a new tenant. All this can lead to at least 30-60 days of further loss of rental income. A collection agency for landlords will swiftly act to recover all/maximum money from the defaulting tenant using all amicable and intensive techniques allowed legally.
Serving Landlords and Property Managers Nationwide
Need a Rent Collection Agency? Contact Us
Tenants often do excessive damage to the property. They are supposed to bear the cost of fixing it. Unfortunately, many tenants don't pay, simply walk out the door and become untraceable too. Property damage costs are tough to recover.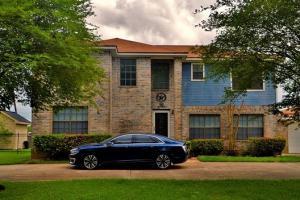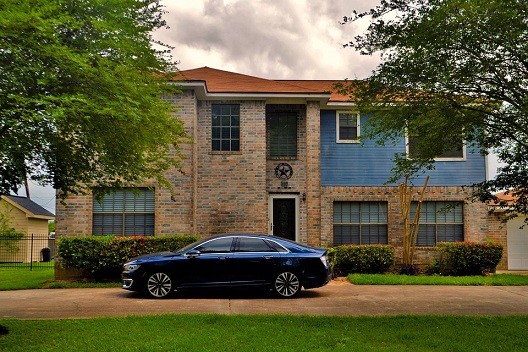 Debt write-offs are common in the rental and property management business. But it can be minimized if landlords have a proper accounts receivable plan.
Have you already sent a late rent notice, made phone calls, even imposed a late fee, and nothing seems to be working? Or maybe the tenant has been evicted and is untraceable now. Not sure what to do next? 
Involving a Rent Collection Agency at the earliest will improve cash flow and mitigate the risk since they are experts in collecting money. That's what the debt collectors do all day long, every single working day of their life. Very few collection agencies efficiently work in the rental default recovery segment as it is considered a tough paper to collect money.
Collection Demands Service for Landlords
Upfront cost for 5 Collection Demands is about $15 per account.
Debtors pay directly to you, no other fees and a low-cost option.
Good for accounts less than 120 days past due.
Collection Calls Service (Intensive Collections)
Contingency fee only. No upfront or other fees.
Agency gets paid a portion of the money they recover.  No recovery-No fees.
Best for accounts over 120 days. A debt collector calls debtor many times.
If everything fails, a possible Legal Suit if recommended by the attorney.
The involvement of a rent collection agency is a game-changer. Not only can collectors use various tactics and tools, but once your tenant knows that a collection agency is involved, he knows that things have become a lot more severe. He is more likely to settle past-due rent than when the property manager was trying to handle things himself. The financial situation of a defaulting tenant deteriorates quickly. Therefore it is essential to act fast.
Landlords should hire an expert rent recovery collection agency in their best interest of landlords. Landlords will get more time to focus on your property management business while the collection agency works hard to recover your money. Always take proof of income from your tenant. Keeping communications in form of Text messages and Email is beneficial because you have written proof of what the tenant had agreed to. Verbal assurances given by the tenant to his landlord are of no use for debt collectors or the courts.
Collection Letters, Collection Calls, and Legal suits are the three primary services that collection agencies offer.
What filing a legal case against your tenant?
If home or apartment owners go to the small claims court, they may be able to recover rent, additional damages, late fees and legal fees. However, you must understand that it requires considerable time and energy and, most importantly, that you have followed all rental laws issued in your state, and you are sure that there is no chance that your tenant can sue you back ( like unhygienic or dangerous conditions of the rental unit or that he was threatened). Even with a judgment, it can get really hard to recover your money.
Tips for Selecting a good Rent Collection Agency
1. A collection agency should attempt to collect the rent diplomatically without damaging the relationship between the tenant and owner/manager. They should be well aware of debt collection laws and professionally handle all debtor excuses.
2. It should be able to perform collection activities on tenants of single-family homes, retail shops and apartments. Suppose the unfavorable financial situation of the tenant is temporary. In that case, the debt collector can negotiate and place the tenant under a payment plan so that all rental dues are settled amicably.
3. A rent collection agency should be able to provide various payment options, including online payment, PayPal and wire transfer. Collection agents should also be able to accept major credit cards and checks over the phone.
4. For eviction cases, a collection agency will go for intensive collections directly. This includes Collection Calls or a legal suit.
5. A collection agency should have an online client portal using which a property manager should be able to stop the collections activity if you want. Provide backup documentation to the debt collector when the need arises, monitor real-time performance reports and submit additional accounts online.
6. Using advanced Skip Tracing methods, a collection agency should have an effective method for tracking down tenants who have changed their address and are untraceable.
7. There should be a clear accounts receivable strategy with no exceptions. A collection agency should convey to the property managers and owners the importance of assigning the accounts early rather than repeatedly falling back on the inner feeling that the rent may get paid next month in full.
8. Should report accounts to credit reporting agencies: Experian, TransUnion, Equifax whenever needed.
9. Provide a flexible strategy for early- and late-stage (over 120 days past due). There should be no commission or contingency fee with their flat fee process.
10. No hidden costs or minimums and must have a national network of legal advisers.
By assigning the accounts to a rent collection agency on time, landlords will see an increased rate of return on their past due accounts.
These cities and nearby regions face the maximum number of defaults:
1. New York City, Manhattan, Brooklyn and Rochester
2. San Francisco Bay Area, Sacramento, Los Angeles and Glendale, California
3. Miami and Orlando, Florida
4. Province, Rhode Island
5. College Station, Dallas, Houston, and Irving, Texas
6. Boston, Massachusetts
7. Cincinnati, Ohio
8.  Washington, D.C. and
9. Philadelphia