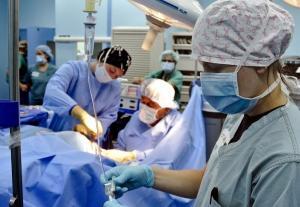 Nearly 2 million Americans undergo plastic surgery every year. Unfortunately, thousands of these patients default on their payment obligations, and many of these receivables are eventually forwarded to a Collection Agency.
Since cosmetic surgery is considered an elective surgery, it is usually not covered by regular insurance. Even though most patients use their Cash Savings, Health Cards ( like Care Credit Card), PatientFi, and Personal Credit Cards to make payments, many patients make payment arrangements directly with the doctor's office. These arrangements can vary in detail and scope.
Most popular plastic surgery procedures include: Breast augmentation, Liposuction, Eyelid surgery, Nose surgery, Tummy Tuck and Tumor removal. It is estimated that Americans spend over 16 billion dollars annually on cosmetic and plastic surgeries. Since the cost of these procedures run from $3,000 to upwards of $25,000, non-payment by just a few patients can have a huge impact on the cash flow and profitability of the doctor's office.
The in-house staff at the plastic surgeon's office is really not qualified or experienced to handle past-due bills beyond sending a few reminder letters and making phone calls. This is where a Debt Collection Agency comes in and attempts to recover the unpaid bill more persistently, diplomatically and (most important) legally. Collection agencies have tools and subscriptions to various services that assist in a successful recovery of the medical bill. They can even initiate legal action against the patient by taking him to court if nothing else works.
The moment a Collection Agency is involved, the whole equation changes. Frankly, no one wants to hear from a Collection Agency.
The patient knows that the case has been forwarded to a professional debt collector and all those excuses he has been giving to the plastic surgeon's office so far will not work anymore. They will now have to face all possible recovery measures permissible under the law.
The fees charged by collection agencies are worth the investment. In-fact if a plastic surgeon wishes, the case can be directly assigned for contingency collections in which there are no fees unless a recovery is made.
A plastic surgeon should hire a collection agency carefully. It is important to know whether the agency has extensive experience with medical collections and if it is insured. Do not go for a collection agency simply because it is near you, go for the better one instead. Your collection agency should be licensed to collect in the state where your debtors are located.
Just a handful of collection agencies perform the Litigious Patient scrub to check if the patient has a history of filing lawsuits ( or frivolous lawsuits), in such cases, the collection agency will advise the doctor's office to take an alternate approach just to be safe.
If you need a debt collection agency with extensive experience in medical collections: Contact Us