Is your company constantly losing money due to overdue accounts receivable? These accounts have remained uncollectable despite your best efforts, or even when you followed all your company recommended procedures and policies?
Did you notice, 90% of the accounts which become over 90 days past due never get resolved? These accounts are subsequently written off as a complete loss in your accounting books unless forwarded to a professional collection company.
Furthermore, chasing customers to clear their bills is eating away too much time; keeping your team members away from the core business responsibilities for which they were hired for?
Need a collection company with nationwide presence: Contact Us
Why should your company hire a professional collection agency?
We have prepared a list of "Frequently Asked Questions" that will help you genuinely address your concerns, or to help you prepare a strong case for the senior management of your company.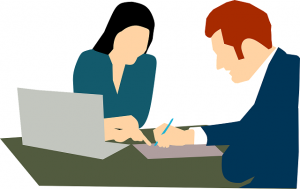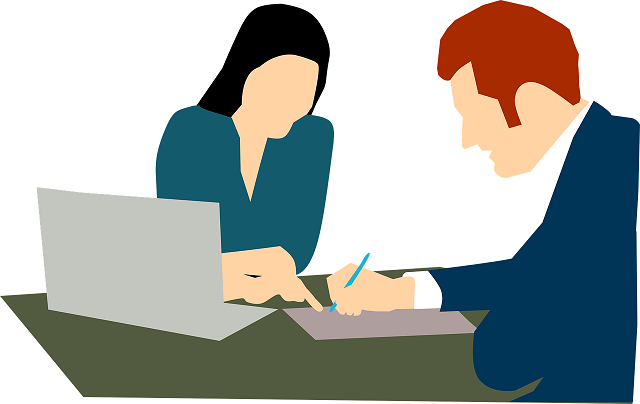 1. What is the expense involved to hire a collection agency?
>> None – Accounts can be submitted for contingency collections. Therefore there are no upfront costs. A collection company returns 60% of the money recovered and keeps 40%.  Many collection agencies offer flat-fee services, starting at $15 per account.
For commercial collections (B2B), contingency rates are lower. Collection agencies also offer pre-collections service, in case you hardly follow up on your past-due accounts yourself.
2. Which accounts would you transfer for collections?
>> Only accounts that have not paid for more than 60 days should be transferred. The probability of recovering money on these accounts is extremely low.
3. Any other financial benefit to the company?
>> Actually many. Currently, 90% of these accounts that are over 90 days past due are written off as a loss. In fact, the effort and cost involved to follow up off-sets the recovery made on them. In short, our company is not gaining anything by following up on accounts over 90 days. On the other hand, money recovered by a collection agency will be 100% profit for the company.
4. Would you need to hire more people to follow up with a collection agency?
>> Not at all, in fact, employees will start to have more time. You will need only 1-2 existing employees to spend just 15-30 minutes a day to submit past due accounts on the collections agency website. Employees will have more time in hand as they won't have to waste time on these hard-to-collect accounts. Employees will be able to focus on core tasks for which they were hired and reduce their stress of doing debt collections.

In-house employees hate doing debt collections anyway. It will also alleviate the pressures on your billing department. 
5. Why can't you do the same thing internally?
>> No, you cannot replicate what professional collection agencies can do. Collection agencies have advanced tools that assist in collecting money from hard-to-collect accounts. They do advanced Skip Tracing to locate missing debtors. They also perform Bankruptcy checks and several other checks that assist in recovering money. They do debt collections every day. They do it more efficiently and effectively. A collection company is also aware of the ever-changing Federal laws involved in debt collection.
6. Is there any security risk if you hire a collection agency?
>> Accounts are submitted using a secure website. Agency will additionally provide security certifications that will ensure that the data is handled securely. Collection agencies are licensed, bonded, insured, and perform collections in a diplomatic manner. This greatly reduces the company's own risk against potential lawsuits.
7. 40% contingency fee, should you look for a cheaper agency?
>> 40% is actually a good fee in the collections industry. All "good" collection agencies charge between 40%-50%. Moreover, if your average balance is over $1000, the contingency rate can be lowered to around 35%. It is more important to hire a collection agency with better returns, rather than going for the cheapest whose returns will likely be pathetic. Remember the old saying – "You get what you pay for". Collection agencies do not work on huge margins. They primarily make money due to the high volume of accounts they work on.
8. How long will it take to set up?
>> Just one business day after the contract with the agency is signed, another 1-2 days to train in-house employees to get used to the process. Overall, you will be up and running in less than 3-4 days. 
9. Why should you hurry?
>> The probability of collecting from older accounts reduces significantly over time. The probability of collecting money falls about 10% every month. By waiting, our company is only losing money.
10. Would it upset our customers?
>> Chances are low. The Fair Debt Collection Practices Act (FDCPA) is the primary federal law that governs debt collection practices. The FDCPA prohibits debt collection companies from using abusive, unfair, or deceptive practices to collect debts from debtors. All collection efforts are made diplomatically with the intent to preserve relationships. A collection agency will also try to build a positive relationship with your customer, which will also help to prevent non-payment issues from reoccurring in the future.
11. Why would a client pay a collection agency, versus when you ask them to pay you directly?
>> That's indeed a fact. People are a lot more fearful/concerned when a collection agency is involved versus when the collections are performed under our own name. They know that a collection agency will not back off easily. For reasons beyond the scope of this article, people indeed dig their pockets a lot deeper to pay off a collection agency.
12. Which agency should you select? With Local or National Presence?
>> The location of a collection agency does not matter, but they should be licensed to collect in your state and the place where your debtors reside. A collection agency with a nationwide presence should be preferred. If a debtor crosses state lines then you won't have to look out for a new agency to pursue that debt.
13. Do they keep your money collected in a Trust Account:
Always select a collection company that deposits all money collected for creditors in a separate bank Trust Account.
Fill our "Contact us", and we will make this process very easy for you.
Conclusion:
Companies do not even realize that they often land up spending "more money" trying to collect an outstanding debt than the value of that account. This includes the lost time of an employee, resources, and so many other hidden costs.
If you feel transferring an account to a professional debt collection agency after 60-90 days is cost-effective for your organization, you are 100% right. Collection agencies have been around for decades, and every year they recover billions of dollars for organizations, just like yours which are unable to collect money from those hard to deal with customers.
It is common for organizations to focus only on getting new customers, and mostly ignoring their past-due accounts. Engaging an outside organization for debt collection requires approval from the upper management, CEO, CFO, or the business owner. The concept of transferring accounts to a collection company is very common, even most of the Fortune 500 companies hire a collection agency.