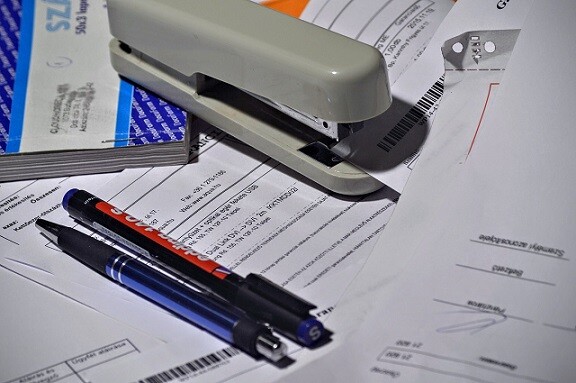 Your business cannot thrive if you don't have continuous cash flow – and you can't have continuous cash flow if your AR is a mess. Improving your accounts receivable collection process is not just a bit of simple advice: it's mandatory.
If you don't have a handle on your Accounts Receivable collection process, then more and more clients are going to be willing to pay late (or not at all) due to a lack of consequences. So, here are 9 tips on improving your AR collection process:
9. Create An Aging Report
A simple solution to start monitoring your AR is to create an aging report. Your aging report should contain:
Your client's full name
Your client's contact information (address, phone number, and email)
When each invoice was last issued (30 days, 60 days, 90 days, and so on)
Your client's past due balance
Your or someone under your employment should be assigned the task to update these aging reports on a regular basis. This will come in handy when it comes time to start sending out collections emails. It will also act as an easy way to prioritize which clients need to be contacted first.
8. Automate Your Collections Email
Once you have an aging report, you need to set up a collections email. CRM's such as Mailchimp offer easy to use automation systems that can help you set up these emails.
Start by creating a template. Then set up a variety of "Audiences" to send out to your clients depending on their aging report. You can export your list of 30-day clients, 60-day, and so on directly into your CRM system.
Once you have your collections email template and audiences set up, you're ready to go. Just schedule your emails to be sent out once or twice a month as friendly reminders.
You can also see how many times your client opens the email. This comes in handy because you'll know who actually read the email. If they're still not making payments, it's time to get on the phone.
7. Offer Discounts and Payment Plans
Most people prefer payment plan options – especially when it comes to high price debt. Offering payment plans is a great strategy for improving the accounts receivable collection process.
Depending on your own current cash flow, determine the length of the payment plan and how much interest to include. Then be sure to update your aging report and add in a new template in your collection email CRM.
For clients who are able to pay off their debt, offering discounts is an excellent way to provide some incentive. Consider calling clients with low payments and offering them a discounted price if they pay off the debt in full.
One of the great ways to offer discount, yet collect your principal amount in full is to impose a late fees and then wave it off in the invoice, show the late fees wavier on the bill.
6. Diversify Your Clients
The great thing about owning your own business is that you can to determine who your clients are.
With that in mind, you may want to consider diversifying your clients. If you only stick with low to middle-class clientele, you are more at risk of receiving late payments. The same can be said if you have clients who are prone to let their AR balances grow stale or have a spotty credit history.
If you have a few clients who are in the top 10%, you can use their regular payments to balance out the unpaid clients. At least for now. You can use a credit application system to better understand the types of clients you are working with. 
5. Diversify Your Payment Options
Along with a variety of payment plans and customers, you should also install payment options. This should be a staple if you plan on improving the accounts receivable collection process.
Any time you buy online or in-person— whether it's a shop, a restaurant or a service— you have payment options. If you only offer the ability for your customers to pay by debit or checks, you will limit your AR response rate. Instead, make sure you have various options so that your customers will be more readily available to make a payment.
The only thing we really recommend is that you don't accept physical checks. This gives your clients room to stall on their payments, which is the opposite of what you're trying to do.
4. Eliminate Customer Obstacles
Another reason your clients may not be making payments is because of obstacles in their way. Do your collection emails get sent to their spam folder? Is your website fully embedded with SSL, and does it work on both desktop and mobile?
Ensuring that your clients don't meet any technical issues in their payment methods will help improve your AR. It's worth it to hire a tech company to ensure there are no obstacles in your customers' way that prevent them from making an easy payment.
3. Move Fast
When it comes to making payments, clients tend to wait as long as they can. That's why it's vital that you have systems in place that act fast. This includes your automated email reminders, but it also means having deadline strategies.
For example, you should send in payment reminders before the client's balance is formerly due. If you don't move quickly to get your client's account paid, they will know that they can take their time in paying you back.
2. Maintain Your Relationships
Above all else, maintaining a healthy relationship with your clients is the best method for securing payments. Make sure your employees have a script at hand for talking to clients to maintain a professional manner. It's also vital to still treat your clients as customers… even if they are a little behind.
1. Hire a Collection Agency for Accounts over 90 days
Accounts which are over 90 days past due and have still not paid despite of your internal collection efforts, then it hay be a high time to hire a debt Collection Agency. Benefits of hiring a collection agency are beyond the scope of this article, but they have been recovering money for clients for decades. They do things very differently than your in-house employees would ever do.
If you are looking for a Collection Agency to improve your Accounts Receivable Collection process: Contact us