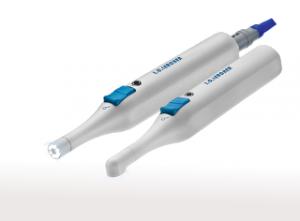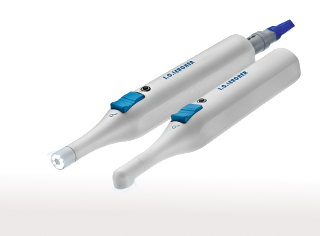 Digital technology for restorative, cosmetic, and corrective dentistry has changed significantly over the years, allowing patients to receive modern dental solutions for their traditional dental problems. With the critical need for accuracy and precision in the scope of diagnosis and further treatment planning, digital intraoral scanners have been seeing massive popularity, alongside stand-alone equipment for computer-assisted design (CAD) and computer-aided manufacturing (CAM). Whether you are new to digital dentistry or looking for a fresh approach to treatment planning, according to the FDI World Dental Federation, adding an intraoral scanner to your practice will let you design and manufacture a "custom dental device, or a patient-specific dental device from an industrialized product, with the aid of a computer."
What are intraoral scanners?
Intraoral optic scanners (IOS) are devices used to capture direct optic impressions by producing accurate and realistic images of the teeth and surrounding structures. They readily recreate the tooth's anatomy and the dental appliance's tridimensional position. Digital tooth maps can be created to provide an accurate color analysis for determining the shade and custom characteristics of cosmetic restorations.
The process of impression-taking is relevant for a number of dental cosmetic and restorative procedures and acts as a blueprint for the fabrication of respective appliances and devices. A dental impression is a negative imprint of the oral structures used in the fabrication of restorative prosthetics and orthodontic appliances for the recuperation of deficient or damaged tissues and the restoration of oral functions. However, with the problems accompanying conventional alginate impressions, a digital-analog comes in handy.
The current intraoral optic scanners are sufficiently accurate to capture impressions with much precision and detail and replicate the bone structure and tissue placements inside the mouth. Digital data of the oral tissues when displayed on the monitor can allow for endless modifications for superior fit and stability without having to take impressions of the patient's mouth over and over again.
Popular manufacturers of intraoral scanners of 2019 include 3Shape TRIOS, 3M True Definition, Sirona Omnicam, Dental Wings DWOS, Medit i500, iTero, and CareStream.
Where are intraoral scanners used?
Prosthodontic procedures: They are used for fabricating inlays/onlays, copings, and frameworks, single crowns and fixed partial dentures on both natural teeth and implants.
Cosmetic procedures: They can be used for smile design and makeovers, and to fabricate posts and cores, removable partial prostheses, and obturators.
Implantology procedures: Intraoral optic scanners can be integrated into implant dentistry for guided surgery and for the fabrication of custom abutments or screw-retained crowns and surgical guides for accurate placement of the roots of implants.
Orthodontic procedures: In orthodontics, intraoral scanners are used for digital storage and on-demand model production in 3D printers, digital impressions, and 3D aligner treatment plans. They are effectively used in the fabrication of restorations, crowns, and surface coverage appliances used for aligning malaligned or crooked teeth (aligners and custom-made devices).
Diagnostic purpose: They play a significant role in the diagnosis of specific dental ailments and aid in the customization of appropriate treatment plans for them. This ensures that the patient receives treatment sooner.
How do intraoral scanners work?
Similar to other 3D-scanners, they work by projecting a light source (laser, or more recently, structured light) onto the object to be scanned (in this case, dental arches and prepared teeth). Various name brands now have altered technology to create intraoral scanners that work for special dental conditions and are relative to the field of clinical use.
For example, the CEREC system makes use of the CEREC OmniCams to perfectly recreate the dental impression of the mouth. Since surfaces with uneven light dispersion can reduce the accuracy of the scans, these systems make use of opaque powder coating of titanium oxide to prevent such problems with scanning. One of the latest innovations of CEREC scanners called the CEREC ACBluecam uses LED blue diode as its light source.
The need for powder and opacification is typical of first-generation intraoral scanners (IOS). The more recently introduced devices can detect optical impressions without the use of powder. Technically, a scanner that works without opacification by powder is preferrable for clinicians and patients alike.
Differences between Intraoral scanning and Classic impression
The mode of operation
Conventional impressions accurately represent and replicate the oral environment for the fabrication of orthodontic and prosthodontic appliances.
Dental materials like alginate and elastomers are mixed into a putty-like consistency and loaded onto trays (the fit of which coincides with the alveolar ridges).
Following the insertion of these trays into the patient's mouth, the patient is expected to apply normal biting force on the dental trays.
An impression is successfully created and a die stone or dental plaster material is poured on the impressions to create a 3D representation of the oral structures. These impressions act as guides to create onto them custom-fit dental appliances.
Digital technology now offers a new easier approach to recreate 3D models that best depict the oral environment. An intraoral scanner comes with a disposable tip that can be used for individual patients.
The scanners are simply glided over the alveolar crests and a full-color 3D model image of the oral structures is generated and can be visualized on the monitor in real-time. This allows for effective treatment planning and creating accurate dental appliances.
After applying relevant modifications, the 3D data can be sent to the fabrication plant or milling unit to build the final dental prostheses and is handed over to the patients.
2. Precision and accuracy
Intraoral scanners work by digital technology that articulate and relay even minute details of the oral structures and can realistically replicate the entire oral habitat and all of its minuscule lines and ridges. This ensures that they convey flawless precision and accuracy which can be utilized to recreate the closest replication of the internal structures for the fabrication of a prosthesis. Accuracy is one of the key benefits of intraoral scanners that promote its use.
Traditional impression-making involves an unacceptable extent of leeway for errors and may not be as easy to perform as would be an intraoral scanner. While classic alginate impressions are excellent at recreating the details of oral structures, they may not be as reliable as intraoral scanners as they can miss microscopic nooks and crannies which may be vital in the adherence and fit of the final prosthesis which would be based on the initial impression taken.
3. Room for errors
The use of dual-arch trays in the conventional impression techniques poses numerous risks for potential laboratory errors such as shrinkage, irregular thickness, or detachment of the impression material and distortion of the impression. Human errors during physical impression-taking are inevitable and repetition would be inconvenient for the patients. Additional problems are dimensional changes caused by the expansion of the dental stone. Studies have reported that a mean deviation of about 10µm occurs when taking impressions and fabricating a cast, although considered negligible.
Although digital scanning eliminates the errors caused by humans and dental materials, technology-related errors are more evident with intraoral scanners. Since intraoral scanners lack fixed references and the first image acts as the reference scan body, even minor tampering with this impression can cause overlap images. Despite minor technical errors which are quite rare, intraoral scanners assist in the fabrication of crisp and well-fabricated dental prostheses with accurate fit.
4. Time-efficiency
Working with an optical intraoral scanner takes only a few minutes to operate and finalize the 3D model of the impression, significantly reducing the chair time, in turn reducing cost overturns. This enables the dentist to see many patients at a certain period of time to generate a digital workflow that is much more reliable and practical in performance. In cases where the digital data has not turned out as expected, another optical impression can be taken with much ease and speed.
With conventional impressions, there is a delay and wait for the impression material to dry, and takes more time to pour the impressions with dental material. Not only do patients need to wait and schedule another appointment for the finished impression, but it is also messy to take the impression.
5. Patient satisfaction
Traditional impressions cause inconveniences because they are unpleasant-tasting, bulky, and consist of cumbersome trays that make the patient experience unpleasant and disappointing. Furthermore, patients with poor gag reflexes can be easily triggered with the trays that impinge on the read-ends of their mouths and induces strong gagging sensations. With intraoral scanning, these inconveniences are eliminated. Not only is rear molar scanning easy with the intraoral scanners due to its slim design, but they also show the 3D model of the impression on the monitor that lets the patient visualize their treatment and be more involved with the procedure.
The takeaway
This cutting-edge technology used in intraoral scanners comes with a multitude of benefits that create opportunities and employs great patient and dentist satisfaction. With a strong learning curve associated with the IOS technology, dentists and patients can stay motivated and invested in the treatment.