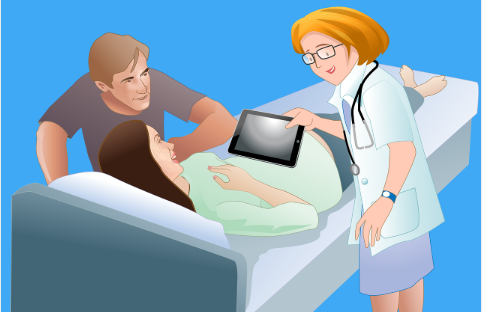 Medical practitioners specializing in OB-GYN and women's health have to deal with the unpaid medical bills of their patients. These accounts receivable issues have been intensifying every year. Frankly, most medical professionals and their staff are tired of becoming part-time debt collectors.
Collection Agencies that specialize in medical collections have helped physicians, dentists and OB-GYN doctors to recover past-due bills. These debt collectors understand the delicate nature of the doctor-patient relationship. Debt Collectors refrain from embarrassing patients as intensive collection strategies may spoil the reputation and relationship with the doctor. They must use an amicable and diplomatic approach for recovering such debts. Women are extremely sensitive to pregnancy and gynecology issues, therefore accounts receivable related to women's health must be dealt with great care by a Collection Agency.
Handling Account Receivables Issues for OB-GYN Professionals
As with any service that leads to a bill, there are situations where doctors have to approach billing issues and navigate financial situations with their patients. With the healthcare system, these can be particularly difficult issues to handle. Women's health professionals and medical professionals practicing in OB-GYN need to be able to resolve account receivables issues sensitively and effectively. Whether you're dealing with billing issues, past due accounts, debt recovery, or minimizing AR, if you're a women's health professional, these are ways you can handle your finances and continue to advocate for your patients.
Why Do Medical Professionals Have Past Due Accounts
Healthcare costs have been on the rise in the US for years now, and patients are having difficulty keeping up with their medical expenses. According to this study, 62% of people say they have a serious concern about whether or not they'll be able to pay for medical care. But of course, sometimes those bills can't be avoided, and then you have patients who needed the testing but struggle to pay the bill. Particularly now that the high deductible health plans are more common, hospitals have had to figure out new ways to collect payments from their patients. There are a few ways OB-GYN practices can do this, detailed below.
How to Deal with Past Due Accounts
You can minimize your accounts receivable by requesting proper payment at the time of care, but of course, that depends on knowing how much the patient will owe. In the event that your patient's bills can't be calculated upfront, you can use the following methods to try to encourage prompt payments from your patients.
Start with in-person reminders– There are some ways that you can re-train your staff to handle past due accounts in a natural and non-confrontational. For instance, you can ask your receptionist to check for past-due accounts and ask patients if they'd prefer to pay with cash or a credit card, rather than asking "Do you want to pay your outstanding balance today?".
Establish a protocol– When it comes to collecting past due bills, there should be an established number of calls and standard methods of communicating to clients that they have an outstanding payment due. That way, your clients will all be dealt with the same way and there will be no variation in their experience.
Be firm and diplomatic– It's important to be assertive when dealing with patients who have not paid their bills, particularly since you are likely to encounter evasive responses and excuses.
Offer a payment plan– There's no getting around it, asking your patients to address their unpaid bills can be difficult, especially since you don't know their situation. Healthcare is an incredible expense, and your office can be human about offering a solution. You can offer a payment plan to ensure that they are taking steps to cover the debt without demanding a lump sum that they might not be able to afford.
Collection Agency– Hire a good debt collection agency that has experience in recovering money for women health professionals and medical professionals practicing in OB-GYN.
Billing issues can happen no matter what industry you're in and health is no exception. Recovering money from defaulters is a reality of life for doctors, and it's important that you are able to do so in a way that still allows your patients to trust you. By following these guidelines and remembering to be human, you'll be able to address billing issues in the medical field as effectively as possible.
If you need a medical collection agency with experience in dealing with debtors of OB-GYN and Women Health doctors: Contact us