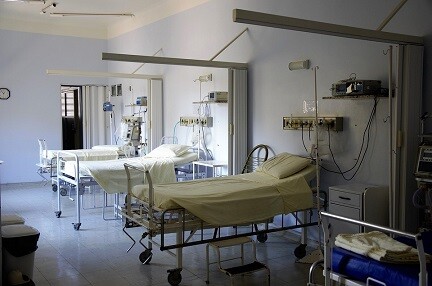 Hospitals in America carry a large number of overdue accounts receivable due to the sheer number of patients they see every day. Limited insurance coverage and the ever-increasing cost of health services mean that patients have a larger share of out-of-pocket expenses. Additionally, hospitals have accounts receivable with medical insurance companies who often delay or dispute a claim for one reason or another.
Delivering superior collection results and enhancing patient experiences are the core principles of medical debt collections.
Patients requiring long-term care, emergency care, and those with a critical illness can rack up substantial medical debts which they are unable to pay. Unpaid accounts receivable leave a tremendous financial strain for hospitals. These unpaid medical bills can turn the income statement of a hospital in red.
Serving Hospitals Nationwide
Need a Hospital Bill Collection Agency? Contact Us
Using Epic Systems? Collection Utility is available too!
Collection agencies are an integral extension of any hospital, recovering thousands (sometimes millions) of dollars for hospitals helping to turn their past-due accounts from red into the black. Hospitals cannot hire just any debt collection agency; they need a collection agency that has extensive experience in the healthcare industry. A hospital debt collector should have a deep understanding of the patient-doctor relationship, insurance laws, HIPAA privacy laws, and several debt collection laws that vary by state.
Hospitals also require a multilingual collection agency that can recover money from Spanish-speaking patients. A hospital debt collection agency should be able to send diplomatic Collection letters to patients whose date of debt is less than 120 days and intensive Collection calls for older debts, or those carrying high balances. If nothing works, then the collection agency should be able to take the patient to court and attempt to obtain a favorable judgment to recover money from assets or through wage garnishment. Legal action is the last resort which most hospitals tend to avoid.
A hospital debt collection agency must also perform advanced Skip tracing scrub on patients who become unapproachable or those who have filed for bankruptcy. Some collection agencies also perform Litigious patient scrub; this is important. Some patients have a history of suing hospitals and healthcare practices. A collection agency must inform hospitals about such litigious debtors and suggest an appropriate strategy to deal with them. Simplifying your billing statements also helps to recover more money from patients.
If you need a Collection Agency with extensive experience in serving large hospitals and the healthcare industry, contact us.
Epic Systems health information technology is used by large U.S. hospitals and health systems to organize electronic medical records. You will be able to securely transfer accounts for collections in no time using the collection's utility that integrates with your Epic software.
Covid pandemic has adversely impacted the finances of nearly all hospitals nationally, therefore recovering older unpaid bills become even more essential. With stimulus payments reaching people now, many patients have that extra cash flow to make payments on their past-due bills.