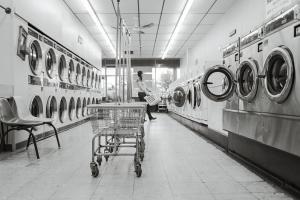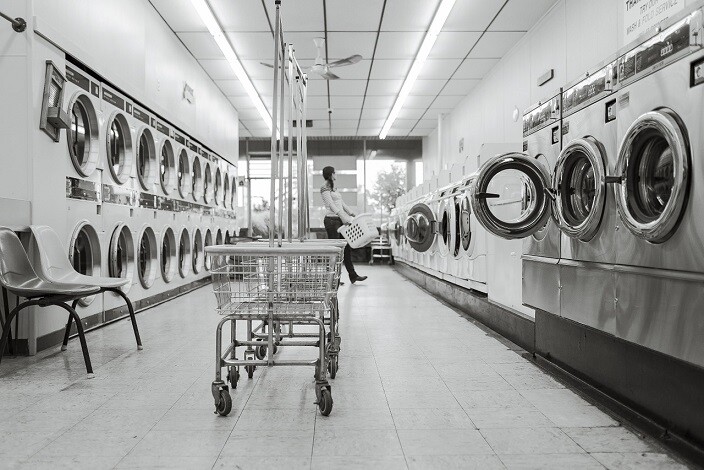 Overdue accounts receivable for Laundry and Dry Cleaning Service industries is an ongoing problem. Hiring an in-house person to deal with accounts receivable , even with prior experience in collections industry is usually not all that effective because collections are still being done under the name of your laundry company instead of a professional collection agency.
Fact: Customers are incredibly concerned when recovery is initiated under the name of a debt collections agency. They are not so serious when recovery was being done under Laundry Company's own name.
Additionally, collection agencies enroll for expensive "Scrub services" for "Change of Address", "Bankruptcy" and "Litigious Customer" check. Enrolling for these services for a standard entity like a Laundry Company is not practical because these Scrubs turn out to be too expensive per account. Collection agencies buy these subscription services, and these scrubs are cheaper for them.
Creating internal aging reports, monitoring accounts for delinquency and followup with overdue invoices works well for the first 90 days, beyond that, there is no point in pursuing recovery under your own name. If a client has not paid in 90 days, what is the possibility that they will pay any time soon ( or ever)? Extremely low!
Collection agencies are licenced and bonded, means if a counter-lawsuit arises, their insurance policy almost always covers lawyer fees and damages filed by the client. They keep their staff up to date with constant changes in collection laws, something which an in-house employee of a laundry company cannot keep up because he works pretty much in solitude.
Delinquent customers are fearful of an account getting transferred to a Collections Agency. They are concerned that their account could be reported to a credit reporting agency and possibly be transferred for a legal-suit. For accounts with higher balances, a collection agency will likely forward the account to one of their national network of attorneys to file a lawsuit.
You cannot win a football match by hiring a single-player; you need a full team with varying roles to achieve the desired results. A Collections Agency works as a team with each of its debt collection department playing a different role.
In short, an in-house staff has little chance to compete with the recovery rate that can be achieved by a collections agency. If you account the salary of your in-house employee, printing costs, benefits, mailing, followup and all the hidden costs, a collection agency turns out to be a lot cheaper and effective choice.
Collection Demands Service
The upfront cost for 5 Collection Letters is about $15 per account. 
Debtors pay directly to you, no other fees. Low cost option. 
Good for accounts less than 120 days past due.
Collection Calls Service
Contingency fee only. No upfront or other fees. 
Agency gets paid a portion of money they recover.  No recovery-No fees.
Best for accounts over 120 days. A debt collector calls debtor many times.
If everything fails, a possible Legal Suit if recommended by the attorney. 
Collections agencies have been recovering money for their clients for decades. Almost no one can beat their efficiency and cost of collecting the debt.
Check here: Cost of hiring a collections agency