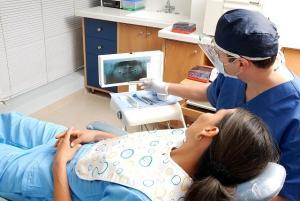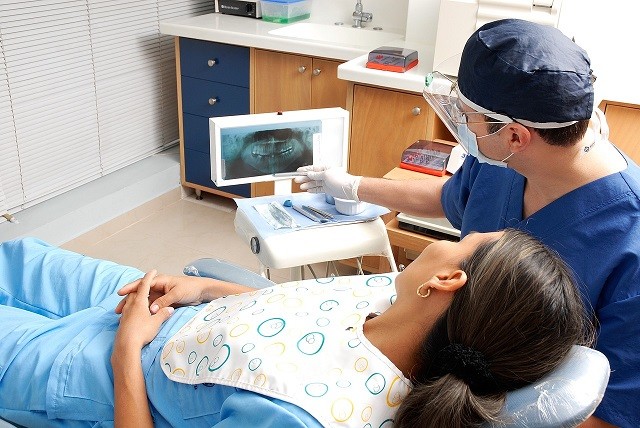 Dentrix is the most popular dental practice management software. If you are looking for an easy way to transfer your past-due accounts to a debt collection agency, it can be done using a simple utility. Before we talk about that, let us take a brief look at the Dentirx software itself.
When most people look at a dentist's office, they only see a place where a doctor takes care of their teeth. When a dental professional looks at a dentist's office they see a complex business where caring for people's smiles is only a small part of what is going on. In addition to the actual dental work, there is a whole system of business practices that have to be attended to on a daily basis.
Creating great patient care, managing patient and financial records, and handling billing, payments, scheduling, and more are all just as important to the business of a dental practice as the teeth cleaning is. To help operate dental practices, dental professionals need an all-in-one dental practice management software solution that will make life easier and more efficient. This is where Dentrix comes in. 
Already using Dentrix? Have unpaid medical bills? 


Need to transfer your unpaid medical bills to a

debt collection agency

? Contact us
You decide what should be the minimum outstanding balance eligible for collections.
Only send accounts if a payment hasn't been made in _

(60/120/180)

days.
Send 5 collection demands to your patient or transfer directly for debt collection calls.
You are in total control of the process. Dedicated medical & dental debt collectors.
1. Paperless Patient Records 
Dentrix dental practice management software is the best way to electronically manage patient records. Gone are the days of paper records that led to lost records, big file cabinets, and mistakes. The digital patient charts you can create with Dentrix are customizable so you can set them up any way you want and are easy to use and manage.
With these digital patient records, you can even do things like synchronize digital images with patient charts, make and record clinical notes, and automate treatment plans. With this software, your office's patient records will be safer, more organized, and more user-friendly than ever.
2. Front Deskless Dental Offices 
In addition to paperless dental offices, Dentrix has a vision of front deskless dental offices. Using this practice management software, you can automate all the tasks that you're your office's front desk staff provides into a quicker and more streamlined process. This will save your practice money and free up staff to attend to more important business.
Dentrix software will help automate and simplify your scheduling process, allow for easier, digital patient check-in, and streamline the checkout process by automatically tracking and reporting financial information, generating invoices, and saving payment consent and information. It also makes patient communication a breeze with automated email, text message, and postcard communication options.
3. Backend Business Management 
Where Dentrix dental practice management software will really save your practice money is by managing the backend of your business more efficiently. This system easily manages every aspect of billing and payment so nothing slips through the cracks and accounts receivable are paid in a timely manner. It also measures and tracks your overall financial health and progress so you can grow your business and take it to the next level.
4. A Full Suite of Integrated Products 
The Dentrix suite of software products has every type of practice management program you could ever want and they all work together seamlessly to create an amazingly effective system for your practice. These products also work great independently so you can integrate as many or as few of these programs as you need.
Conclusion
To create a successful and long-lasting dental practice, your management systems need to be as great as your patient care. Dentrix practice management software can give you everything you need to achieve this. Find out more about the Dentrix line of products today at Dentrix.com.