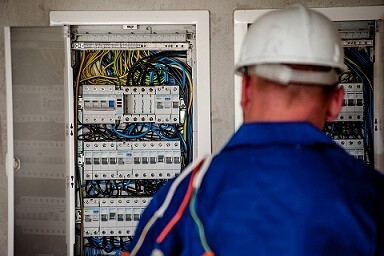 If you are an electrician or have an HVAC installation business, then you likely run into non-payment by clients or vendors all the time. These unpaid bills or overdue accounts receivable can quickly eat up into a significant percentage of your profits, and in extreme cases result in severe cash flow. Without a well-defined accounts receivable strategy, these past-due accounts become unrecoverable, forcing you to write off these accounts and report them as a loss in your income statement.
Serving HVAC/Air Conditioning/Electrical Businesses Nationwide
Need a collection agency?
Contact us
High recovery rates – Low cost – Easy to use
If repeated reminders over the phone or mailing out the invoice again does not result in settlement of an account, an electrician/HVAC contractor should simply transfer the account to a Collection Agency without delay. Waiting to take a meaningful and timely action pushes the account towards a permanent default.
The debtor could be dealing with several creditors like you, and his financial situation is likely deteriorating with every passing day.  
Maintaining proper proof of work done and a copy of invoices is important because when a Collection Agency contacts your debtor for recovering money, the debtor often asks for verification of debt which is their legal right.
Collection Agencies work on a contingency basis, which means you have nothing to lose or no investments to make. Although most collection agencies offer low-cost "Written Demands" service too, it is completely up to the electrician to utilize that step or directly go for Collection Calls.
An electrician must realize that there are several debt collection laws which need to be followed, some laws apply to the original creditor as well. If a collection agency is handling your case, their staff is well trained to handle customer excuses and still collect money diplomatically while following the mandatory debt collection laws.
A Collection Agency will always attempt to keep a professional, diplomatic, yet a firm approach to ensure maximum recovery without destroying the relationship with your client.
Fact is, no one likes to hear from a 3rd party Collection Agency reading the billing matters. All debtors understand that a Collection Agency will not easily back off and will continue to attempt a recovery using one legal way or another. Therefore they are more likely to pay off the bill and close the case.
Equipped with advance ( and costly) Skip tracing tools, they will locate the debtor even if they have shifted or if their contact information has changed. The internal staff of an electrician not only hates following up with non-paying customers, but they are also neither trained nor have tools to successfully execute the recovery process, especially if the payment is more than 30-60 days past due.
Collection agencies recover billions of dollars of debt every year, almost no one can beat the recovery rate of a good Collection Agency.  Moreover, they can perform collections in both English and Spanish.