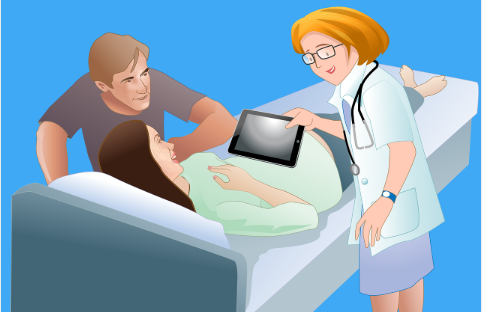 In our modern, globalized world we are hearing more and more about people traveling outside their country as "medical tourists" for healthcare procedures, treatment, and tests, but why and how does it work? The reasons why a person may travel for treatment vary widely; the patient"s country of origin and destination vary, too. But as the medical tourism market is currently growing rapidly, it is interesting to note that this phenomenon is in fact not quite so new.
We can trace the origin of medical tourism to as far back as Ancient Greece, when pilgrims would travel to the healing temples dedicated to the god of medicine, Asclepius, to be cured of their illnesses. The god"s serpent-entwined staff is still used globally as a symbol for medicine and healthcare today.
After its inception, the United States received more patients than it exported in the medical tourism market. For quite some time America had been one of the pioneers in healthcare technology, bringing the world innovations such as the smallpox vaccine and live-donor organ transplants, and the economy thrived on its reputation as a quality health care provider. A few "hotspots" for medical tourism still exist in the U.S. – mainly for "high-tech" healthcare, for example cancer treatments in Houston and heart surgery in Cleveland. One of the world's top health care facilities, The Mayo Clinic, markets its services to a global audience, and numerous clinics in Florida and other southern states advertise their care plans in Spanish to attract potential Latin American clients.
But this trend has largely reversed in the past few years, as the U.S. public health care system becomes more and more saturated and the price of private healthcare skyrockets. Many American citizens are looking abroad for quicker and cheaper solutions to their healthcare needs. Other factors, such as ease of access to information through the internet and the lower costs of air travel, have meant that it is easier than ever to seek treatments abroad.
For American medical tourists, economic statistics point to both Canada and South America as the main destinations – the ease of shorter cross-border travel being a motivator, as well as, for some citizens, the opportunity to return to their country of origin where they have family or friends to accompany them.
Other global statistics show that many economies across Asia are being boosted by the new medical tourism market, notably China, India and Singapore. For instance, India advertises treatments of the same quality and care with the same results as the U.S. but for a fifth of the cost. Medical tourism is on the rise, in spite of concerns regarding the quality of care, legality of procedures and treatments, language barriers that make diagnoses and consent forms difficult to understand and despite the issues of continuity of care, and post-operatory travel.
Research dating from 2017 from the Organisation for Economic Co-operation and Development (OECD) pointed out that Americans pay more out-of-pocket for health care than any other high-income country and an average of 1.4 million Americans travel abroad for healthcare per year, almost twice as many as in 2007. Many of them are patients who can"t afford insurance or patients who are not fully covered by their insurance plans. Others are simply frustrated by high costs and the lack of cost transparency in the U.S., the stress of having to deal with insurance companies and repeated rejections of insurance claims, administrative sinkholes, seeing too many overspecialized doctors, or feeling over-treated by inattentive, indifferent providers.
The negative impact on the U.S. medical system ranges from being perceived as predatory and discriminatory towards the poor to losing revenue to other countries. On the other hand, medical tourism has become a niche industry on its own which facilitates treatment abroad but charges for it here, in the US. Some of that revenue re-enters the American economy. Health care reforms, such as the Affordable Care Act, extended health care to 30 million Americans who could have otherwise become medical tourists in other countries. At that time there were concerns in the medical tourism industry that the slump those facilitators had experienced after the 2008 recession would continue. As mentioned in the report from OECD about the increase of medical tourists between 2007-2017, that was not the case.
Both industries, the medical industry proper and medical tourism have adapted not only to the fluctuations in demand and prices, but also to the logistics of providing care to patients who want to take advantage of medical vacations abroad, whether they come into the U.S. or travel outside the U.S. For example, Massachusetts General Hospital has a dedicated International Patient Center in an effort to attract foreign patients who are willing to pay high prices for top care and state-of-the-art facilities. Websites like http://www.mymedholiday.com/ offer international treatment options as well as local.
Other hospitals and clinics in the U.S. have jumped on the bandwagon by aggressively advertising to foreign patients from Asia, South America, and even Canada. U.S. insurance companies have been expanding medical insurance to global travelers. The old fear that medical tourism would unbalance the national health care system and would worsen disparities between services made available to humble citizens versus cash-wielding foreigners has been put to bed by the health care professionals" ability to adapt, and the increased availability of health care services for all budgets.
Some benefits we may see emerge from the medical tourism industry could be economies in developing nations thrive from the new source of income that creates jobs, not just the medical field"s clinics, laboratories and technology start-ups but also in the tourism sector. Another positive impact could be the increased competition in the healthcare industry leading to overall global improvements and advances in healthcare technology, procedures and infrastructure as well as after-care facilities and treatments.
The medical tourism market is predicted to expand rapidly by 2027 at a compound annual growth rate of 21.1%, so it"s no wonder many countries want to see their economies benefit, and the goal is to attract, attract, attract. Competing offers in healthcare may see an overall increase in standards of care as each provider seeks to outdo its competitor to get the best reviews and ratings. A global movement of evaluation and standardization of medical protocols is underway, taking the shape of accreditation programs such as the Global Healthcare Accreditation (GHA) program.
Whatever the next few years will bring on the global health front, it looks like medical tourism will continue to have a significant impact around the globe.