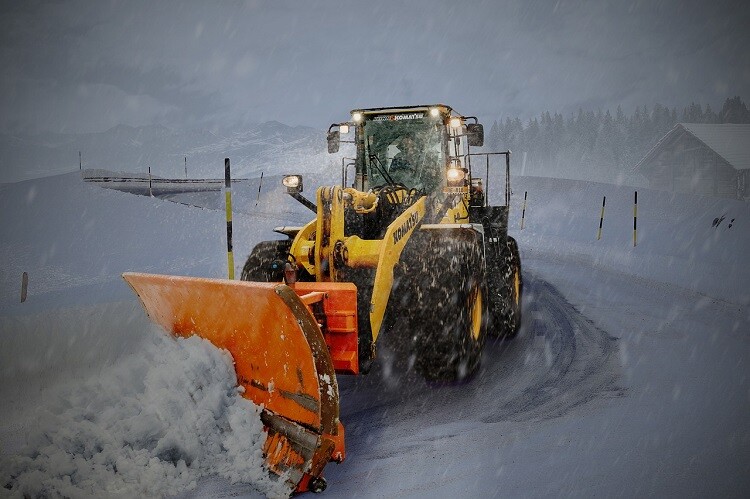 For snow removal companies overdue accounts receivable is an ongoing issue. Their customers can be small businesses, government institutions, airports, large corporates as well as private homeowners.
Customer excuses may range from underbudgeting the cost of snow removal work, to temporary economic problems. Not getting paid on time can quickly restrict your cash flow, that's why hiring a collection agency when an account is 60 days past due is absolutely the right choice. A collection agency can offer a flat-fee collection package or contingency-based collections. You can focus on your work, while a collection agency will effectively collect your money on time before they become completely unrecoverable.
Serving Snow Removal Contractors Nationwide
Need a Collection Agency? Contact Us
High Recovery Rate. Referrals of existing clients can be provided if requested. 
4 Cost Inducing Issues Faced by Snow Removal Companies
Snow removal services are a staple during the winter months. Yet, snow removal companies are also at higher risks for financial distress during the winter season than at any other time of the year. When it comes to snow removal, there are many unknowns and, many things can go wrong. Here are some of the issues snow removal companies face that can directly impact them financially.
Snow removal companies are relied upon to keep commercial and residential properties safe during the icy winter months. Any minor error can cause a slip and falls liability lawsuit that can have a devastating impact on the future of the business. Lawsuits and insurance claims can unexpectedly become very expensive.
Correct salt and ice melt applications can reduce icy conditions. Also, employees must keep the correct logs of services provided to clients. Timestamps and description of services provided are crucial to reducing liability. By taking these precautions, your snow companies not only save money but also time.
The monetary expenditures of snow removal companies can accumulate for so many reasons. Snow removal companies need to take into account direct Snow Removal Costs and other indirect costs such as power outages and sporadic deliveries among others. These costs if continued can add and can cause the company significantly.
Additionally, lost revenues due to employee absence or late arrival, damages caused by the snow, and other less obvious costs can also cause huge financial distress if continued in the long run.
Not Following Through With the Signed Contract
If the contract states that the parking lots must be cleared before the first shift arrives for work, then they must be cleaned. If the parking lot is not cleaned, the snow removal company is taking a chance of being held liable for injuries. Thus, it is crucial to follow the term of the signed contract diligently.
Snow removal companies that do not have a professional contract can obtain a template from The Accredited Snow Contractors Association (ASCA) to develop a contract that reduces their liability risks so they can maintain a successful business.
Not Properly Training Crew Members on How to Use the Equipment.
The crew must know how to use different types of equipment. Therefore, proper training on how to use different plows, skid loaders, and other equipment is a must. One rookie mistake with the equipment can cause damage to the equipment and open the door for possible liability issues.
Companies with commercial snow accounts must take a crew leader to each site for orientation, so workers will know where to put the snow, who the property manager is, and how the parking lot is laid out.
Having the right size of equipment is also extremely crucial. Using smaller trucks that aren't designed to handle a heavy plow or pushing heavy snow will make the job harder, will need frequent repair and check-ups, and depreciate faster. These pieces of equipment won't last long.
Wrapping It Up
Running a snow removal company can be tricky as you need to deliver impeccable services in unfavorable weather conditions while attempting to stay financially afloat. Snow removal companies face many issues that can impact them financially. Avoiding these issues is the best way to build a flourishing company.
Snow Removal Collection Agency Services Include
Collection Letters Service
Upfront cost for 5 Collection Letters is about $15 per account.
Debtors pay directly to you, no other fees and a low-cost option.
Good for accounts less than 120 days past due.
Collection Calls Service
Contingency fee only. No upfront or other fees.
Agency gets paid a portion of money they recover.  No recovery-No fees.
Best for accounts over 120 days. A debt collector calls the debtor many times.
If everything fails, a possible Legal Suit is recommended by the attorney.
The United States snow blower market is expected to grow at a compound annual growth rate of over 5% during the next 5 years.