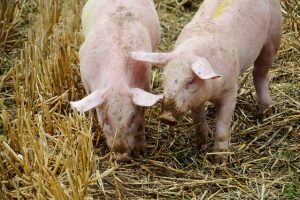 Unpaid invoices are fairly common for animal breeders and semen distributors. There are times when repeated follow-ups with your customer simply does not help, and your past-due accounts receivable start to dig into your profits.
It is fairly common in the breeders' industry to assign past-due accounts to a debt collection agency. The involvement of a third-party agency does the trick in most cases.
Serving Breeders Nationwide
Looking for a collection agency: Contact us
The moment your customers realize that the recovery is now handled by a professional collection agency, the entire tone changes. Collection agencies are experts, they know every law and resource required to recover unpaid bills. They know how to collect money in an amicable and diplomatic manner while attempting to preserve business relationships.
It is very important to select an agency that has experience recovering specifically for breeders. It does not matter what specific animal you deal in (pig, bull, horse, swine genetics, cattle, etc.). Rather than writing off unpaid invoices as bad debt, it is highly recommended to hire a collection agency.
Most agencies will work on contingency-based fees only.
Collectors love working for Semen Distributors, Breeders, and the Egg industry because of the high recovery rates they achieve as compared to other businesses.