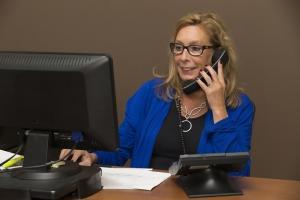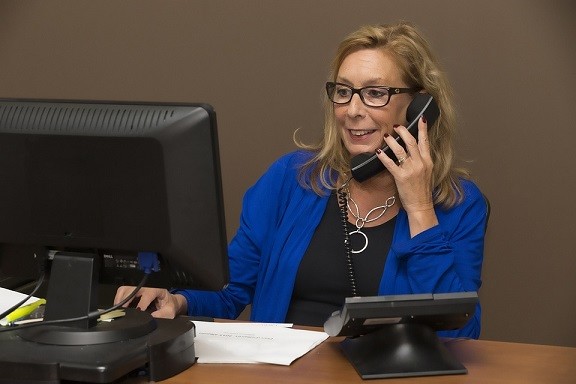 There was a time when cold calling played an essential role in sales. The phone was the only way to establish new relationships, apart from face to face conversations, so cold calling had a place. Of course, door to door sales was a thing, too, and that has long since abandoned.
Cold calling should be left to the dustbin of history, too.
Today, it's just another term for pestering people. No one likes receiving unbidden calls or emails. If you happen to get a hold of the person you're trying to reach, you're likely to get an adverse reaction the moment they realize what you're doing.
And it's a losing tactic. For every hundred people you call you'll be enormously lucky if you get ten sales appointments and close one of them. You're creating an awful lot of work and a lot of unhappy people for a one percent return on your time.
LinkedIn is a better choice. The platform was built to warm up the sales process. Through content sharing, recommendations, discussions, referrals, and relationship building, LinkedIn gives you the tools you need to build rapport with strangers organically, without bothering them or contacting them out of the blue. To succeed in the modern economy, you should ditch your cold calling strategies and switch to LinkedIn.
How LinkedIn Can Improve Your Marketing and Sales Success
Here's a statistic that should get you excited. 76% of B2B buyers prefer to work with recommendations from their professional network. They're not interested in getting a sales pitch from a person or a business they've never heard of. They want warm connections that have been pre-vetted by trusted associates. That is why cold calling is no longer useful. It's also why LinkedIn is so powerful.
LinkedIn is a social network built for professional and business development. Its purpose is to help business people make connections, find quality hires, and widen their network. It's tailormade for establishing the professional network that B2B buyers prefer.
Linkedin business premium costs about $60 a month will be your best investment that will propel your sales unlike anything before.
As a premium Linkedin account holder, you will be able to get in touch with prospects that were earlier blocked. You will be able to send precise messages to contacts that were otherwise blocked with a standard contact. Your network of contacts will expand at a pace like never before. A Linkedin premium membership is completely worth an investment into your own business.
Passive Marketing Opportunities
Businesses can use the platform both actively and passively. Setting up your profile and keeping it updated creates a passive destination that other LinkedIn users can find as they search for opportunities, partners, and venders.
As you build your network, you can leverage connections for recommendations and testimonials. You'll find new links, and parlay them into an even larger network.
Active Marketing Options
As you extend your network you can take a more active role as well. You can post updates and generate useful content that you can promote to your connections and others interested in your subject matter. Join groups of likeminded people and participate consistently to establish yourself as an expert in your field.
The platform also has a multifaceted advertising system that you can use to supplement your other activities. With sponsored content, you can pay to promote your updates and posts directly to your target market's feeds. Sponsored InMail gives you a direct line to other user's LinkedIn mailboxes. Both of these are highly targetable, more so than on any other social network.
Also offered are dynamic ads, text ads, and lead generation forms. All of these fully integrate with the LinkedIn experience, and all can be very effective for generating leads, driving traffic to your website, and creating an extensive network of warm connections.
Out With the Old, LinkedIn With the New
We said that cold calling is outdated, but that isn't entirely accurate. In reality, it's dead, and LinkedIn killed it. That's because when you call people after establishing a relationship with them on LinkedIn, the call isn't cold anymore. It's a warm call to someone with whom you now share a digital history.
LinkedIn helps with the heavy lifting of relationship building. It gives users a host of tools to find new customers and establish fresh points of contact. Referral marketing and warm market lead generation have replaced cold calling. So if sales are flagging, you don't need to do more cold calling. You need to ditch the practice entirely and throw your hat in with LinkedIn. Your bottom line will thank you.