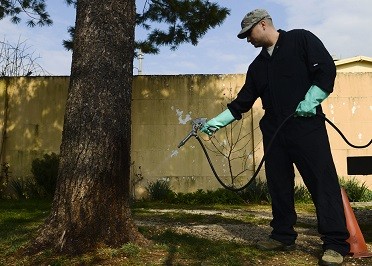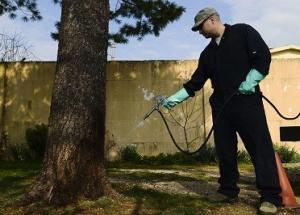 Pest Control is a very competitive industry. The market is huge but so are the number of Pest Control companies. Hiring a collection agency for your accounts receivables will enable you to focus on your business and also protect your firm against lawsuits that you may occasionally run into. Staff of collection agencies are well versed in the "Fair Debt Collection Practices Act (FDCPA)", and protects you and your staff from breaking laws while trying to recover money. Moreover, most Collection Agencies do a "Litigious Individual" check, it allows to take a different approach when collecting from these high risk individuals who look for excuses to file a counter lawsuit. The staff of a Pest Control company is not trained to professionally recover money and that can be very frustrating activity.
While you concentrate on eliminating roaches and rodents, the collection agency will eradicate your headaches related to the past due accounts. Collection agencies follow a diplomatic approach for collections, therefore it is your best chance to protect your brand image.
Collection Letters Service
Upfront cost for 5 Collection Letters is about $15 per account. 
Debtors pay directly to you, no other fees. Low cost option. 
Good for accounts less than 120 days past due.
Collection Calls Service
Contingency fee only. No upfront or other fees. 
Agency gets paid a portion of money they recover.  No recovery-No fees.
Best for accounts over 120 days. A debt collector calls debtor many times.
If everything fails, a possible Legal Suit if recommended by the attorney. 

Low cost Collection Letters from Collection agencies is the best first step towards recovering your money. Five letters are sent out in about 45 days, starting with a softer verbiage in letter one to a firm (yet diplomatic) verbiage in letter five. It indicates the debtor that you are serious about recovering your pending bills. Unpaid bills can be further transferred for "Collection Calls" or the "Legal Suit" service.
Check this: Cost of hiring a collection agency

Involvement of a collection agency is a game changer while collecting money. The debtor knows that this matter can not only be reported to Credit Bureaus, damaging his credit history, but more importantly a collection agency will go great lengths recover the money.
Contact us if you are looking for a collection agency with experience in your industry.
Image Source:
Senior Airman Austin Harvill -commons.wikimedia.org/wiki/File:
Pestering_pests,_Entomology_sprays_down_threats_150323-F-XD389-010.jpg