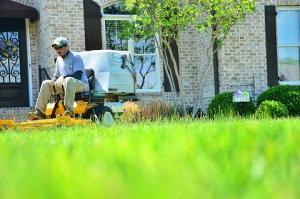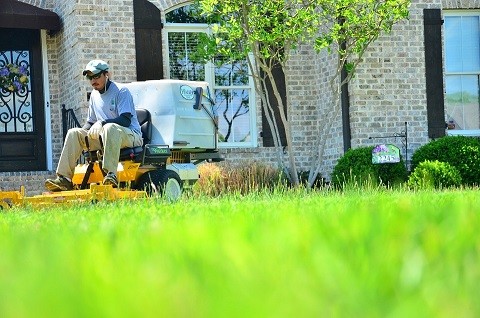 Lawn care and landscaping companies regularly have unpaid bills from customers who do not fulfill their promise of making payments on time once the work has been completed. They really do not have time to follow up on these unpaid bills effectively.
Lawn care contractors struggle to their accounts in "green" also because they employ too few resources to manage the administrative side of the business since it is looked upon as a cost-center. These past-due accounts quickly become a huge problem as it impacts cash flow in this fiercely contested industry.
Contact us if you need a collection agency to recover your unpaid bills.
Landscaping companies face numerous business challenges:
1. Finding and retaining dependable good field workers and supervisors.
2. Government regulations regarding the safety, chemicals, equipment and the environment.
3. Competition from non-licensed and uninsured businesses.
4. Marketing and getting new clients.
5. Rising overhead and fuel costs.
6. Pricing pressure and tighter margins.
7. Personal stress.
8. High insurance costs.
Need a Collection Agency?
A professional debt collection agency works an extended branch of your business. They are experts in debt collection. They will diplomatically approach your clients whose payments are late and employ various tactics to recover money from them. Collection agencies work by following the laws of "The Fair Debt Collection Practices Act (FDCPA)", their staff knows how to negotiate patiently and handle common debtor excuses. Since the lawn care and landscaping companies do not have a good enough system in place for overdue accounts receivables and unpaid bills, hiring a collection agency becomes mandatory. It is important that you should provide a copy of your signed contract to your collection agency in case your customer disputes the debt.
Collection Demands Service
The upfront cost for 5 Collection Letters is about $15 per account.
Debtors pay directly to you, no other fees. Low cost option.
Good for accounts less than 120 days past due.
Collection Calls Service
Contingency fee only. No upfront or additional fees.
Agency gets paid a portion of the money they recover.  No recovery-No fees.
Best for accounts over 120 days. A debt collector calls debtor many times.
If everything fails, a possible Legal Suit is recommended by the attorney.
Check this: Cost of hiring a collection agency
Your options include trying to collect by first sending low-cost "Collection Letters" followed by "Collection Calls" or go for "Collection Calls" directly. Collection agencies are licensed, insured and bonded. They do various checks to minimize risk for your business and attempt to maintain a good relationship with your clients by using a diplomatic approach to recover money. If needed, they will report the debt to the Credit Bureaus and may even file a Legal Suit to recover money.
While you make the world go greener, a collection agency will work aggressively to keep your accounts receivables in green as well.