In this article, we have covered the most important aspects of digital marketing for your collection agency website that will help you to get new clients.
We can grow together. Get in touch with us via email for a potential partnership opportunity. You must be a collection agency with nationwide coverage and willing to dedicate minimum sales staff to promptly support the client leads we generate. Offer a decent commission percentage for the amount collected from these leads to us. We also have a secure online order platform to help clients sign up conveniently.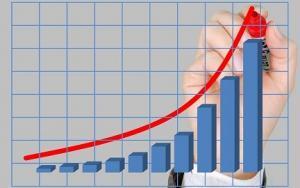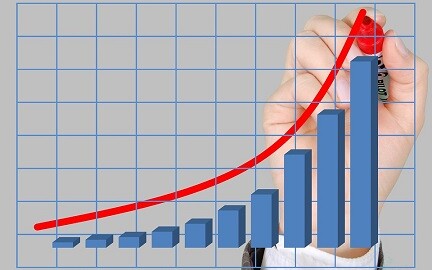 1. Make a GOOD website
Your website is your company's face in the online world. If you do not have one, then make it your priority. For your website to render nicely on all screen sizes (mobile, tablet and desktops), it is important that your website is built using the latest web technologies (ex: HTML5, Responsive, SEO optimized etc). A website can bring in a lot of customers to your door if it secures a good ranking in Google Search. Top collection agencies spend a substantial amount of money to acquire clients online. If you have budgetary constraints, read our article (How to make your website for $300). Once your collection agency grows, you can add a self-service portal for collections ( Client Portal) to allow your clients to submit their accounts online.
SEO:
The technique to acquire traffic online requires consistent Search Engine Optimization (SEO) efforts from your side. Many companies rely on external vendors for their SEO efforts due to the lack of in-house SEO knowledge. A website that is ranked #1 on the google search page for terms like "Collection Agency" or "Debt Collection" can get hundreds and possibly thousands of "users" every month. Read "users" as POTENTIAL CLIENTS.
Terms like "Collection agency" are hotly contested topics in Google Search, therefore acquiring a good position for relevant keywords is quite difficult.
On the website, don't forget to display your affiliations and certifications like ACA, BBB, HIPPA etc. Clients may not fully understand these badges but it does give a sense of comfort and trust.
2. Indulge in Social Network Marketing
Sharing your website's information on Facebook, Twitter, LinkedIn and other social networks will also bring traffic to your site. Search engines also consider Social Networking as a factor for improving search engine ranking. Just imagine a number of people who visit sites like Facebook and Linkedin every day. Social Network marketing is tricky. If your budget is good, you can even buy Advertisement-Space on these social network sites.
3. Run Ad Campaigns on Google Adwords
This is one of the most trusted ways of getting new customers. Unfortunately it's quite expensive too. You must have noticed that whenever we search for a product or service on Google, the top few results are paid results. Those paid results are powered by Google Adwords. Contesting for the top few spots for words like "Collection agency" and "Debt Collection" generally costs between $5 to $15 per click (USA average). The rate per click goes up if you target places like California, where there are a lot more regional collection agencies and competition is higher. These rates are not fixed; it is a bidding process. If you decide to pay $2 per click to Google, your Advertisement will rarely appear on Google's paid search results, assuming that your competitors are paying $10 per click.
Let us say that you agree to a Cost Per Click (CPC) of $7 in your Google Adwords account. If a potential client comes to your website by clicking on that paid-search link, Google will charge you $7 even if that client decides to go away from your website a few seconds later. CPC is just a charge which Google takes from you the moment it sends someone to your website. It is like a landing fee to your website. Having an impressive site is extremely important to increase your chances of converting a potential user to your client. Check out the "Google Keywords Tool" to find out more about the latest average pricing of the keywords you are targeting.
4. Advertise on Debt Collection Blogs/Websites/Magazines
There are many blogs and websites on the Accounts Receivable Management (ARM) Industry. Contact the website owners, and get a quotation from them for placing your Ad on their website, see if their quotation fits your budget. You can also opt for Print Ads in various magazines. Advertise on blogs that have a "medical" or a "dental" niche.
5. Tie up with Software Providers
Let's say a software called XYZ is widely used in the dental industry. If you approach the makers of XYZ and offer their clients a special discounted rate, it can bring in a lot of business for you. If your company has a strong IT team, you can offer them to integrate your service with theirs in such a way that the clients of XYZ have an option to directly transfer delinquent accounts from their system to yours.
6. Have a Blog
Having a blog with useful information about debt collections is a great way to get people on your website who are looking for a debt collection service.
7. Attend Conferences
Attend medical, dental and small business conferences. Rent a stall and showcase your services. It takes about two years to build a relationship with businesses. It's totally worth it. Have your senior sales rep attend these conferences.
8. Others:
There are several obvious ways like offering a special rate to a group or hiring a sales team, which we are not going to discuss in this article.
9. Purchase an established Collection Marketing Website
This may be the fastest way to get new clients online, however, it comes with a steep cost. Good collection agency marketing websites may cost from thousands of dollars to over a million depending on how much web traffic they get every day. Top blogs get over 25K visitors every month.
Do you have any more innovative ideas that we've missed? Please email us.