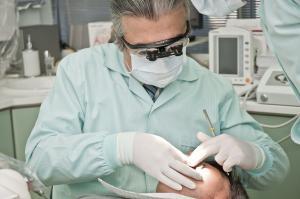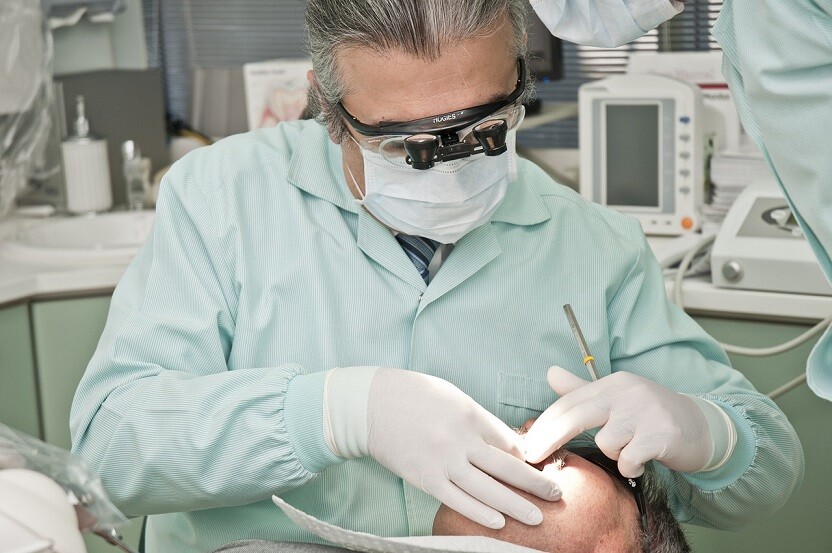 As a dentist, you have chosen a fulfilling line of work that is constantly evolving. Dentistry has made rapid strides with innovation and advancements in technology over the years, so the learning curve of this professional always remains steep, fully engrossing you in the process. While being a dentist is an honorable profession, it is also highly competitive. Opening a dental practice can be an intimidating idea in itself especially when you are just starting your career as a certified dentist but it doesn't have to be. Dentist demographic reports suggest that there are currently more than 200,000 practicing dentists (including dentists using their dental degree in some fashion) in the United States. This might give you cold feet to start your own practice but there is a loophole to building a successful dental practice by sufficiently being proactive with some significant steps.
If you are considering striking out on your own and starting a dental practice, you may have a lot to think about. Fortunately, we have identified ten easy steps any dental professional contemplating to start their own dental practice should know and implement.
1. Create a plan "after" talking with your dentist friends
Dental practices are known to have very high success rates but this may only be the case if you are doing intense research to skip out on all the mistakes made by experienced dental professionals that led them to their failures. By knowing challenges that other dental offices face and what steps do they take to address those challenges. May be you can do things differently. Now that you have made up your mind that you want to be a dentist and your own boss, you need to start exploring the unknown that lies ahead. Talk to dentist friends who are currently practicing and extract information about the complications and challenges you may face during the course of your dental venture.
Make a cohesive plan to overcome these barriers and prevail by asking them about what they would do differently today. It is utter madness for you to go into such a business pursuit blindfolded. Make sure you do your homework, considering all odds and setbacks.
2. Put your finances in order
The cost of starting a new dental practice is outrageously high, averaging well over $250,000. That's a large sum capital for some people to access. Many banks are readily available to lend money to dentists considering the cost and funding allocation requirements for a start-up practice. It is crucial, however, to remember that you should not base your loan decision solely on the interest rate. Although the rate is important in keeping your payments lower, it should not be the lone factor in your decision-making process.
Explore the various loan features such as prepayment and lender service levels to allot the best loan for your practice. Estimate as best as you can the initial costs of getting your office up and running. You may also find it best to calculate the expenses that would accumulate for the day-to-day operations for the first few months. Most importantly, anticipate any unexpected costs to ensure there is financial aid available, just in case.
3. Develop an airtight business plan
Irrespective of whether you are a general dentist or a specialist, you should build a plan for your business that is clear-cut and organized. You should understand the importance of specific, comprehensive treatment plans for your patients. A solid business plan is instrumental to your success and can help build popularity for your dental practice. You can get a business plan template from the ADA Resource Center to help guide you into the right path of business development and flourishment.
4. Decide on the location
Have you thought about where you want to set up your dental practice? Maybe it's near where you live or in an unknown neighborhood. Finding the right location for your dental practice is key in determining the number of patients that come into your clinic and further your business. Additionally, the right location of your dental practice will also help convert more prospects into loyal clients.
Before getting comfortable, it is a good idea to research the area to gain an understanding of the local patient market. Does the demographic align for your dental practice? Making your dental practice easily accessible, in proximity to your targeted patients, and within your budget. These factors can impact your potential consumer base and your revenue stream.
5. Secure licensing and legal
Get your hands on the dental license for your dental practice. Don't wait until the last minute to take care of the legal aspects of owning a business. It can take anywhere from weeks to a few months for the private and government insurance establishments to provide you with the appropriate credentials. You will also need to be properly licensed in your state, have a national provider identifier number, are registered with the DEA, and comply with all other local regulations specific to your area. Check the type of dental malpractice insurance is best for you.
6. Hire competent staff
Leadership means that there will be people under your wing who will be looking at you for guidance. As soon as you lay out a blueprint of your dental office, you should consider employing diligent dental staff who can do your bidding and help you around your dental office. A growing business also signifies growing responsibilities and a growing dental team. It is important to start planning out your hiring process and strategies before you make a move into your new office. Coordinate with your town newspaper or blog to put out an ad for zealous dental professionals and assistants who are responsible and driven.
Make time in your schedule to properly screen and hire candidates. Beyond salary, you will also have to discuss and budget for health insurance, time off, and other employee benefits. Just as you are trained in your technical skills, you will also have to work on your leadership skills to lead your practice to success. Your attitude, decision-making, and initiatives will determine the company culture and the office environment. Employees only follow leaders who are capable and proficient. Your employees should not construe your leadership skills as inept and irresponsible. Rake as many leadership qualities as you can by looking into classes and conferences that specialize in teaching individuals to become good leaders.
7. Select a billing software
When you get into the nitty-gritty of dental appointments, you will realize that it has a lot of components. Billing, for instance, can be equally as complicated to process as it is necessary. Dental billing software is specifically designed for dental claims billing. If you disregard integrating an efficient dental billing software into your practice management system, you are risking increased chances for errors, missed claims, or denied payments. Traditional dental claims filing through postal service or fax can take weeks to process, leaving a physical paper trail that requires additional service and shipping expenses. Dental software like Dentrix or Apex EDI helps your practice get paid quicker with significant cost savings.
8. Create your dental website
As a dentist and business owner, you should never underestimate the power of social media. Creating a structured and coherent dental website for your practice can help you gain more patients. Build a professional website with clear directions for setting up an appointment for new and recurring patients to easily access. You can also drive traffic to your website by incorporating backlinks and registering with dental directories that can help promote your dental practice. Effective blogging with engaging articles can also help you gain social media following and in turn bringing in more patients to your practice. You should also make sure that your blog content is SEO optimized by adding appropriate links and keywords.
9. Engage in search engine marketing
One of the biggest mistakes beginner dentists make is not putting adequate effort into marketing. Word of mouth and referrals from your current patients can only take you so far. It has been statistically reported that there are six times as many dental clinics today as there were ten years ago. That means that your neighborhood now consists of more dentists that can threaten the viability of your practice. Complete SEO optimization and implementation can take about six months to a year. Until your website gets optimized, you cannot let your business run its course. You need to generate leads right away! For this purpose, a lead generating tool can be your savior. Invest in Google Advertising for managing your search engine optimization.
Once your dental practice is registered to Google Ads, whenever a potential patient searches the word 'dentist', your dental practice will be spotlighted and your website will begin to generate clicks and increase the conversion rate. It is also wise to drive traffic to your website by registering for a free Google My Business listing. An optimized Google My Business listing has been found to get seven times more visits than an unregistered one! Try Yelp or Yellow pages directories to help your patients find you easier.
10. Attract patients
Your practice needs patients to run. Attracting patients is the most important part of owning a practice. Make sure you advertise your practice well through local marketing agencies who can put together a comprehensive team to run campaigns for your dental practice all year round. This ensures a steady and consistent flow of patients without seasonal droughts. Also, you can consider implementing a social media marketing plan through ads on Facebook. Local prints, TV, and radio stations will also be able to widen your reach.
Dental practices may be a challenge to build from the ground up but it is also a thing of great pride to be your own boss! Setting up dental practices with the help of professional advisors can also make your experience much easier. Let go of all rues by implementing these helpful tips before getting handsy with your dental practice. Good planning can help you build a better business module and bring in patients who match your audience type.