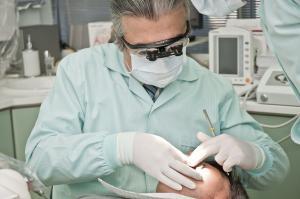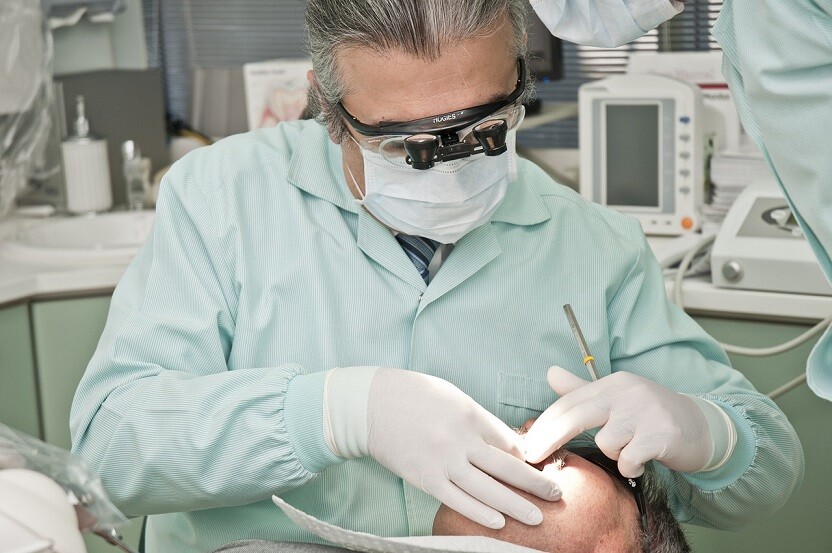 Running a dental practice isn't easy. And it isn't made any easier by the fact that the average dentist has little to no business experience when first starting out. But as any experienced dental office manager can tell you, success always comes down to being able to build the right team to support the dentist and see to the needs of every patient.
After all, it's the office staff and assistants that spend the bulk of their time interacting with patients. That makes them critical to patient engagement efforts as well as in ensuring patient retention. But with so much competition in most markets, building an all-star team isn't easy. And neither is keeping one once you've assembled it.
To help, here's an overview of what it takes to hire and retain the most talented staff members for your dental office. By the time you reach the end, you should know exactly how to design and execute a hiring strategy that will lead to happy employees and a practice that patients can't wait to visit.
Begin with Local Market Research
Before you can design a hiring strategy, you'll need to know quite a bit about the local labor market you're operating in. You'll also need to know what level and types of compensation your competitors are offering to the top dental talent in your area. To find out what you need to know, you should do some local market research.
A good place to begin is to build a profile of the labor supply side in your area. Make a list of the dental schools nearby as well as any colleges that offer dental programs. From there, you should be able to produce an estimate of how many new workers will be joining the local labor pool each year. This should give you a good idea of how intense the competition for labor will be. And the contacts you make with the local schools will come in handy later on in the process, too.
Next, do some salary research using sites like Glassdoor or PayScale. They have rich and up-to-date data about compensation levels in most markets, so they'll help you understand what top-level talent is going to cost. And you'll also be able to access employee reviews, which can let you know which competitors offer the best employee experiences – so you can replicate and exceed them.
Establish Talent Pipelines
Once you know the contours of the local labor market, you need to begin creating talent pipelines to bring skilled workers to you. This is where those contacts with local schools will come in handy. You can contact them again and arrange to participate in any internship programs they offer to students. And if you encounter a school that doesn't have such a program, you can help them to start one.
By building these connections, you'll be able to get to know entry-level dental assistants and other workers that will form the future core of your practice. Not only is this an excellent way to control labor costs, but it's also a great way to audition workers before committing to them long-term. This will help you to reduce turnover from new hires that turn out to be poor fits. And it also allows your practice to shape each new candidate into an employee with the exact skill set needed for them to thrive in a permanent position.
Create an Employer Marketing Strategy
Bringing fresh young candidates through a talent pipeline will set your practice up for the long term. But it won't be enough on its own. You're also going to need to mix in some talented industry veterans with enough experience to operate independently from day one. And that means you're going to need to create an employer marketing strategy. It's the primary way that you'll establish your practice as a great destination for job-seekers.
An employer branding strategy requires a mixture of reputation management, public messaging, and employee outreach. Together, they can shape the public perception of your practice and make it easier to lure the best workers to your team. And it's not just a matter of goodwill. Research has shown that maintaining an excellent employer brand can reduce employee turnover by 28% and lower your talent acquisition costs by 50%. In other words, it helps you attract the best workers and keep them for the long term, without having to throw excess money at the effort.
Build a Retention Culture
Finding ways to develop the internal culture of your practice into one that promotes employee retention is essential. If you neglect this step, all of the hard work you've done up to now will have been for nothing. The good news is that many of the tactics you can employ to build a culture of retention come with benefits that will also make your practice leaner, more efficient, and more profitable.
To get started, talk with your most valuable employees. Encourage them to be frank about anything they feel is lacking from their employee experience. In most cases, this will yield a range of responses, ranging from compensation issues to interpersonal dynamics problems and everything in between. Begin by solving as many of these problems as possible.
But then, get to work looking for patterns in the responses you've gotten. For example, if you're finding that the majority of employees need more scheduling flexibility, consider making changes to the way you divvy up shifts. If your best workers feel like their needs are important to your practice, they'll be more likely to stay in their positions for as long as you want them there.
After tending to the existing workers' needs, the next thing to do is create some internal programs that will continue to foster a culture of retention. Consider:
Creating a mentorship program to help high-skilled veterans pass on what they know to newcomers
An employee feedback system that lets workers contribute ideas about how to move your practice forward
A management training program that provides high-level employees with the skills they need to keep others engaged with their work
A defined career growth and development path, with employer-sponsored training and upward mobility
With programs like those in place, employees will feel valued and have tremendous incentives to stay the course and not flee for greener pastures. Plus, they turn your workers into better employees, with more skills and knowledge than they would have had otherwise. In other words, you'll be meeting your retention goals while simultaneously improving the quality of your practice. A win-win.
Continue to Innovate and Evolve
At this point, you should have an end-to-end talent strategy that keeps new skilled workers coming, turns them into the best in your market, and keeps them in the fold for years. That's a recipe for a successful dental practice if there ever was one. But you can't rest on your laurels just yet.
It's important to recognize that your practice doesn't exist in a vacuum. Your competitors will eventually take notice of what you're doing and work to match and exceed your efforts. That means you'll have to stay on your toes and keep looking for ways to remain at the head of the pack.
Keeping an open ear to employees' needs and concerns is a good way to do that. They'll let you know what will make your practice a better place to work, and you'll do well to listen to them. If you do, you'll be able to focus on what you do best – dentistry – and let your team take care of all the rest.