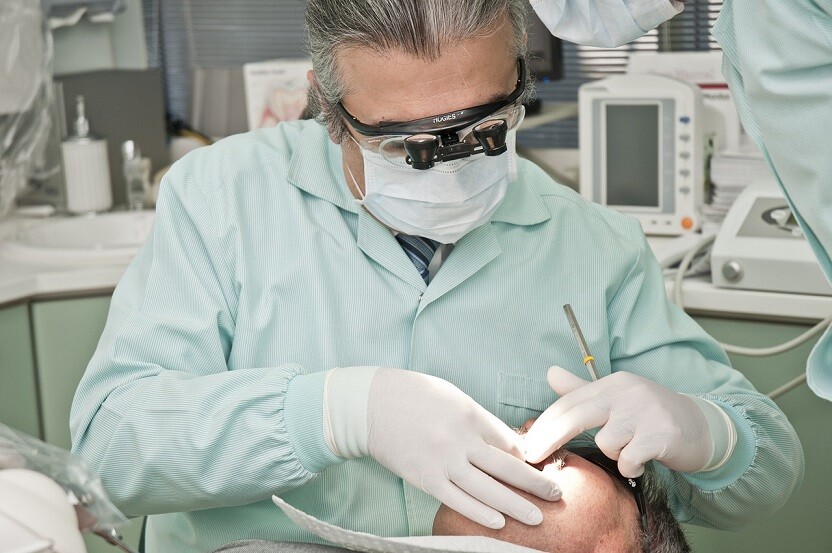 Do you remember when you were assigned your dentist? The day you pulled their name from the Hat of Dentistry. Or, if you have a practice, you must have fond memories of your patient selection ceremony.
No? Of course not. People are free to choose their dentist, and practices have to work to earn their business. The primary driver of these decisions is reputation. Rarely does someone make an appointment with the first dentist they see in a Google search.
Instead, they ask their family and friends for recommendations. And increasingly, they search online for positive reviews. They choose a dentist based on the practice's standing among current and previous patients.
That's why building and maintaining a good reputation is critical for long-term success. If people aren't talking about you, sharing your name with others, and if they aren't singing your praises online, you won't attract new patients quickly enough to build a thriving practice.
Here are a few suggestions for how to remedy the situation and get your reputation soaring.
Practice Reputation Management
Poor reviews happen no matter how good your practice is. In many cases, it might not be your fault. An insurance snag, a misunderstanding, or simply a disgruntled patient that was having a bad day might cause a small ding in your online recommendations.
When this happens, one of two things can occur. It might damage your reputation when prospective patients read it and choose to look elsewhere. Or, it might barely register against the dozens or hundreds of positive reviews you already have.
Reputation management is a process of actively policing and building your online reputation so that it can withstand the occasional bad remark. And it starts by asking your patients for reviews.
Happy patients are usually amenable to writing a glowing review but don't always think to do it unbidden. Asking them is often all it takes to spur them to action. Send thank you emails after every visit and include a link to your Google My Business page along with a request for a review. You could also add a short remark like "Please review us on Yelp!" at the bottom of your appointment reminder cards.
Generating a steady stream of positive reviews is the best way to bury the occasional negative one. And when a negative review occurs, answer it quickly. This shows that you care about your patients and that you're attentive to their needs. Apologize for the negative experience and ask the reviewer what you can do to make it right.
Monitor Social Networks
Social networks like Twitter and YouTube are another platform where reputation management is essential. There are tools available that will monitor platforms for relevant hashtags and other mentions of your practice's name and alert you when they appear.
This allows you to respond quickly. If the review is positive, thank the person for taking the time to share. If it's negative, ask what you can do to help the situation. The more that you engage with your patients, the better your reputation will be. Positive engagement equates to attentiveness, honesty, and integrity. It demonstrates your dedication to good patient outcomes.
Make Sure Your Staff is Friendly and Attentive
Your practice might have the most talented dental staff ever assembled, but if they're gloomy and uncommunicative, your patients will leave with a bad impression.
Instead, make sure your front desk staff members greet every patient with a smile. Teach your hygienists active listening skills so that your patients feel their concerns are heard. And be sure that you explain everything thoroughly and patiently so that each patient understands their current dental situation.
Going to the dentist can be stressful for some people. The more your practice does to mitigate that response, the better your reputation will be, all other things remaining equal.
Know Your Craft and Do Good Work
This is the foundation for your reputation management efforts. No one recommends the hygienist that caused them excessive pain during a cleaning. You're not going to win praise online by missing a cavity. Everything we've talked about so far is lipstick on a pig if you don't run a tight ship.
Ensure everyone on your staff is appropriately trained and keeps up to date with the latest dentistry techniques. Talk with them about their challenges and help them when they're struggling. You're the captain of the ship. It's up to you to make sure they're doing everything they can for your patients.
If you do that and make sure you're managing your online reputation simultaneously, you should have no problem building a successful dental practice.