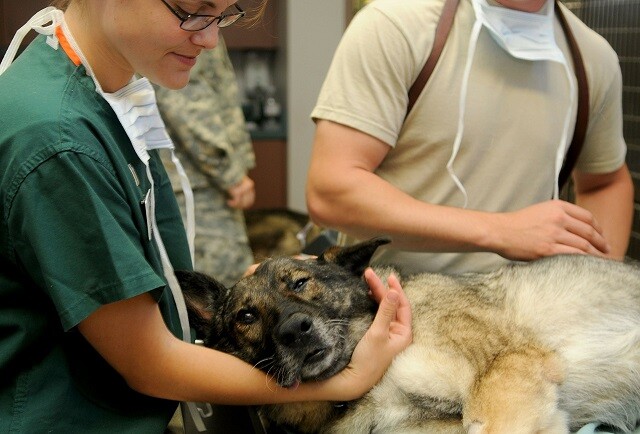 Veterinarians have an immense love for animals, and every day they put beautiful smiles on the face of pet owners by curing their furry family members. Despite the risk of being bitten, kicked and scratched, a veterinarian also has to keep himself safe from contracting diseases. Veterinarians do not work only for money, but emotional and intellectual rewards in this field are equally rich and diverse.
Unfortunately, most veterinary practices and pet hospitals experience a slow cash flow. Even a small amount of overdue AR can create a significant strain on most practices. A lot of pet owners rush to a veterinarian without proper financial planning, with emotions running high. Some pet owners simply don't have the funds to take care of their pets. Not all clients who show up have ample resources or carry a CareCredit card or equivalent. Veterinarians are forced to offer payment plans to avoid the risk of losing business from such pet owners.
Recovering Money for Vets Nationwide
Need a Veterinary Collection Agency? Contact Us
Veterinarians face many professional challenges such as competition from mobile clinics, mega pet stores and online diagnosis services. Additional problems include hassle to find good employees and retain them, insurance expenses, hiring a CPA, consulting a lawyer for legal advice, and increased competition from other veterinary practices.
Hiring a collection agency will allow vets to keep their focus on what they are good at, works towards getting more clients without worrying about overdue and unpaid bills.
There was an uptick to adopt dogs and cats across the country during the Covid-19 pandemic. This means a spike in business from these new pet owners. However, due to massive job losses, many owners won't be able to pay their bills on time and will need the help of a collection agency to recover their money.
Hiring a Veterinary Collection Agency
There is one thumb rule to minimize your overdue accounts receivable. If a pet owner has not cleared your bill after repeated reminders and your invoice has been 90 days past due, simply forward this account to a professional Debt Collection Agency.
Neither you nor your staff members are experts in collecting debt the way collection agencies do it. For about $15 per case, they will send five diplomatic collection demands to your clients with their name written on it. To improve the effectiveness of their written demands, they perform many scrubs to enhance the accuracy and precision of their letters.
Veterinarians and pet hospitals can also opt for contingency based "Collection Calls" service, which has zero upfront costs. A collection agency only earns if they recover your money; otherwise, there is no charge of using this service.
Once the pet owner understands that a collection agency is involved, the chances of getting payment become significantly high.
To get the best results from a veterinary collection agency, help them help you:
# 1. Transfer your accounts promptly after they become 90 days past due. Older the account gets, harder it becomes to collect money from it.
# 2. Do not accept postdated checks, but you may agree to deposit it after a few days ( like on the day when the debtor will get his salary). Every client who pays by check, have their driver's license number written down. This information is beneficial for veterinary debt collection agencies. Deposit the bank check right away on the agreed-upon date. Do not mark the account "Paid In Full" till the check clears. Once a client approaches you to settle his dues, offer multiple ways to accept the payment ( including Paypal).
# 3. Unpaid money from several past due accounts can quickly add up to a significant figure. Keep transferring accounts to a collection agency once it reaches the 90 days past-due mark, do not procrastinate.
# 4. Refuse to service the client until their outstanding balance is settled; otherwise, your accounts receivable will keep growing, and your debt will become harder to collect.
# 5. If your bills have not been cleared even after the full cycle of collection letters have been sent out, give instructions to your collection agency to transfer those accounts for more intensive collections ( Collection calls and eventually a Legal Suit)
Check this: Cost of hiring a collection agency
If you need a veterinary debt collection agency to take care of your account receivables: Contact us