Patients looking for more on-demand and affordable medical care options have sparked a boom in Urgent Care clinics in the last decade. For many patients, the reason they decide to visit an Urgent Care Clinic as opposed to their primary care physician or emergency room comes down to cost. When comparing the costs of an emergency room visit to those of an Urgent Care clinic visit, the difference is astronomical. Urgent care clinics also have a lesser waiting time to see a doctor or an experienced nurse practitioner.
However, just because Urgent Care is a more affordable option, does not mean that patients do get into trouble at times due to medical debt from Urgent Care visits. With 32% of American workers in medical debt and more than half of those cases in default, it is no surprise that Urgent Care clinics are not immune to this issue.
Serving Doctors Nationwide
Need an Urgent Care Collection Agency? Contact Us
Like any business, trying to get paid on past due accounts can be a delicate situation. Urgent Care's need to collect on their past-due accounts but they also do not want to risk alienating or losing patients or putting the clinic at risk of complaints or bad reviews. So, how can an Urgent Care clinic protect its bottom line in a way that will not hurt its reputation? By working with a collection agency that specializes in Urgent Care Clinic debt recovery and fully understands the delicate nature of the patient-doctor relationship.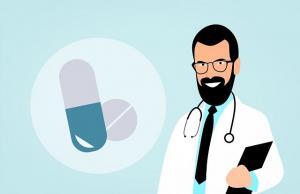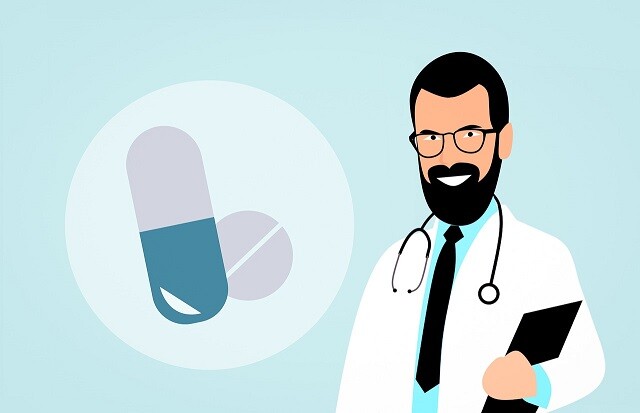 Why Urgent Cares Should Use a Debt Collection Agency
 When Urgent Care bills go 60-120 days past due, it is time for clinics to consider bringing in a debt collection agency to help recover the money they are owed. At this point, the best chance to get paid on these delinquent accounts is to work with experts who not only have a tried and true process to collect on medical debts but can do so in a way that is both compliant and respectful of the patients.
Patients are far more likely to pay when demands are raised by a professional debt collection agency vs. getting calls from the clinic's own staff.
A specialized Urgent Care debt collection agency will not only increase your chances of recovering money but also make sure that your collection efforts are done in a manner that protects both the patient's rights as well as the clinic's reputation.
A medical collection agency that specializes in both working with Urgent-Cares and collecting debt will work within both the federal debt collection laws such as the Consumer Credit Protection Act (CCPA) and the Fair Debt Collection Practices Act (FDCPA)  as well as patient's right statutes like HIPPA.
What an Urgent Care Debt Collection Agency Can Do
Collecting delinquent medical debt is what an Urgent Care debt collection agency does. They have the knowledge, skills, systems, and personnel in place to focus on what matters in the debt collection process. This will ultimately lead to a higher collection rate and a process that works for both sides. Here are just a few of the things that a specialized Urgent Care debt collection agency can offer.
Protecting Relationships and Reputation. Urgent Cares have worked hard to develop a good reputation and create meaningful relationships with patients that lead to repeat business. Just because a patient becomes delinquent on a medical bill does not mean that a clinic wants to lose that patient forever. An ethical and compassionate debt collection agency can pursue the debt in a way that will not lead to patient loss or complaints. Patients who are visiting you these days may be experiencing financial hardships due to Coronavirus / Covid-19 pandemic, therefore professional debt collectors must change their strategy for such situations.
Clarifying information. Many times, being unable to collect on delinquent medical bills has to do with the quality of information a clinic has. As good as a clinic's back-office staff may be, most do not have the time or resources to track down the best information on every past-due account. An Urgent Care collection agency will be able to provide the most accurate and up-to-date address, phone, bankruptcy, deceased records, and other important info to be better able to collect.
Patient Communication. An Urgent Care collection agency has a dedicated and highly-trained staff who knows the best ways to communicate with delinquent patients. This staff will implement a call and letter-writing system that is efficient, effective, and most important, compliant with all federal laws and regulations, both on the debt collection and the medical practice side. Medical Collection agencies are HIPAA compliant and understand the sensitive nature of patient's data. They provide a secure online portal to submit accounts.
Collection Demands, Collection Calls and Legal Suit: A versatile collection agency will provide all options to the Urgent care center and let them select which service they wish to utilize. However, it is recommended to use these services in a phased manner for maximum recovery. Skip tracing (to locate a patient) and Bankruptcy Scrub should be a standard practice in all phases of the recovery process.
Conclusion 
As an Urgent Care clinic, your goal should be to provide the best patient care possible to create a loyal patient base. That said, as a business, you cannot ignore when delinquent bills are hurting your bottom line. Utilizing a specialized Urgent Care debt collection agency will help improve recovery rates and boost the financial side of your business while also maintaining customer loyalty and allowing you and your clinic to focus on what you do best.