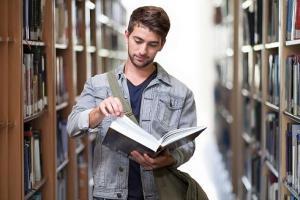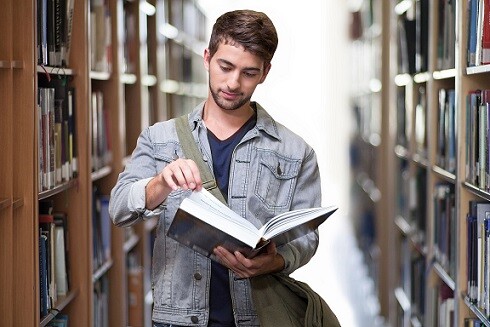 Colleges and universities are responsible for educating students in the traditional sense. This includes providing high quality and in-depth instruction in core courses and the student's chosen field of study. There is also a responsibility to help educate students on vital life skills that will serve them well past their college years and in all aspects of life, no matter what field they choose to go into.
Diplomacy is important in the debt-recovery process for universities even if they choose to collect only on inactive students. To maximize its federal-aid, it is important that the university has a sound collection process in place. A hybrid debt-recovery program designed for educational institutions will not only recover money from existing and ex-students but also helps with the re-enrollment of students who have dropped a semester.
Serving Universities Nationwide
Need a Tuition Fee/University Collection Agency? Contact Us
It is important that universities must hold students accountable for their financial obligations. Doing so helps nurture personal responsibility and financial planning and allows universities to provide the best learning possible. Here is how universities can responsibly use a debt collection agency to deal with past due accounts.
Types of Debts for Colleges and Universities
Universities are complex institutions that have many financial aspects involved. Unlike most businesses where accounts receivables are for a single or small group of products or services, the types of debt college students may owe to a university are diverse and wide-ranging. These debts, that sometimes go unpaid, can include but are not limited to things such as:
Tuition Fees
Student housing charges
Meal plans
Library charges
On-campus violations
Administration fees
And more
When these debts to universities go unpaid, it is important to collect as much of the owed money as possible and in as timely a manner as possible. The university needs to collect in order to operate and students need to fulfill their financial obligations.
Tools to Collect Student Debt
When student tuition or other accounts initially go past due, the university has several tools at its disposal to help collect the debt. The university can stop the students from continuing at the school or from benefiting from the unpaid for time at the school. To do this, the school may withhold grades, transcripts, or degree certification, prevent the student from registering for future classes or bar the student from the university entirely. Once an account goes past a certain point though (usually 30, 60, or 90 days) it is best for universities to turn the account over to debt collection professionals if they hope to recover any money. English, Spanish and Mandarin debt collectors are required for university debt collections.
Working with a University Debt Collection Agency 
How and when you turn a student's unpaid debt over to a university debt collection agency will vary by institution and location. While private universities have more leeway, many states have specific rules about transferring student debt over for collection. For example, in Virginia, any debt 60 days past due and under $3,000 may be handed over to a private debt collection company. Any similar debt over $3,000 must be turned over to the state attorney general's office for collection. An experienced university debt collection company will know all these specific rules and regulations and help you work out how each account should be handled.
When a university does transfer education accounts receivables to a university debt collection agency to recover unpaid charges, the agency can also help guide you toward the best financial options for the institution. Again, depending on the type of college or university and the local laws, the institution may be able to protect itself financially and collect the debt at little to no cost by assessing penalties, interest and collection agency fees to the original amount of the account.
A university debt collection agency will have experience working with educational debt and know the best ways to settle these debts that will be beneficial for the institution and the student as well. They will be able to advise schools on local regulations and help ensure the debt is collected in as timely a manner as possible.
Conclusion 
Institutions of higher education such as colleges and universities are in a unique position when it comes to debt collection. Like any organization, they need to collect money owed to preserve financial health and also do it in a way that is responsible to their mission of providing life lessons and experience to their students. An experienced university debt collection agency can help schools collect debts in the right way so universities can achieve all their goals.