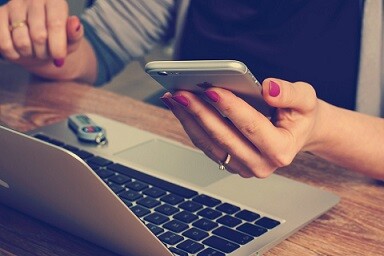 US technology, computer, mobile and service industry is biggest in the world, spanning across product development, networking, consulting, hardware, refurbish & repair, AI, data mining, and the list goes on. Then there are thousands of small to mid-size computer services, mobile & hardware repair centers, cloud and data security services. Millions of Americans are employed in the technology sector.
Even though the issue of accounts receivable in the technology industry is relatively lower than other types of businesses, it is big enough to impact the profit margins of any company. Small business owners who are involved in computer service, mobile repair, virus removal, data backup, restoration and mobile & hardware repair ( like Micro Center, Geek Squad, and laptop/mobile repair franchises like Computer Doctor, CPR, Cellairis and Fast-Teks) often experience a higher number of unpaid bills.
Folks associated with the technology industry are not the best people to recover money on past due accounts. When sending repeated invoices and reminder calls do not work for the first 60-90 days, it's time to transfer such accounts to a good Debt Collection Agency. An experienced collection agency understands the delicate nature of a technology company and its customers. The collection needs to be done in a diplomatic, polite and emphatic manner.
One of the very well-known facts about debt collections is that the moment a debtor receives a collection reminder in the name of a Collection Agency, their attitude changes. Just like when a person speeding his car over the limit sees a cop car standing at a distance, he will suddenly slow down and attempt to follow the rules.
Debtors are likely to pay off because they know that Collection Agencies are experts in collecting debt, and they will employ every possible legal measure to recover the money.
Collection Letters Service
The upfront cost for 5 Collection Letters is about $15 per account.
Debtors pay directly to you, no other fees. Low cost option.
Good for accounts less than 120 days past due.
Collection Calls Service
Contingency fee only. No upfront or other fees.
Agency gets paid a portion of the money they recover.  No recovery-No fees.
Best for accounts over 120 days. A debt collector calls debtor many times.
If everything fails, a possible Legal Suit if recommended by the attorney.
Collection agencies offer three types of services. Collection Letters service is a low cost fixed fees service and for accounts over 120 days past due, we recommend using the contingency-based Collection Calls and Legal Suit services. Normally the Legal Suit service is not a readily available option, a collection agency will recommend after talking to an attorney once all other measures have exhausted.
Instead of writing off the debt, the smart way is to let those people handle your accounts receivable who recover debt every day for various clients. They have many ideas and tricks to make sure the debtor pays if he can.
Mobile repair centers face increasing credit card dispute charges for the work done on cracked screens of popular brands like iPhone, Samsung. etc. Therefore it is crucial to get a written contract signed by the customer before starting the work.
Collection agencies are also able to perform collections in the Spanish language if needed.