When it comes to your medical practice, it is essential that you accurately portray the patient experience (read it positive experience). In the digital age, there are many ways that patients can share their feedback, communicate with others, and let you know how you did in caring for their needs. One of the most critical and widespread forms of reviewing any business is through Google reviews.
How Google Reviews Work
If you believe that any of your patients seem happy with your service, request them to leave a positive Google review online. If they feel compelled, they will share their favorable views without any hesitation. Patients can rank your practice from one to five stars, and they also can leave comments. Your objective should be to collect at least a few genuine 5-star Google reviews every week. These positive Google reviews not only help in improving your online reputation but more importantly – getting more patients to your office.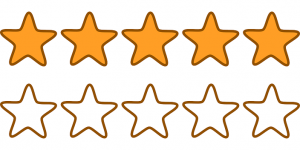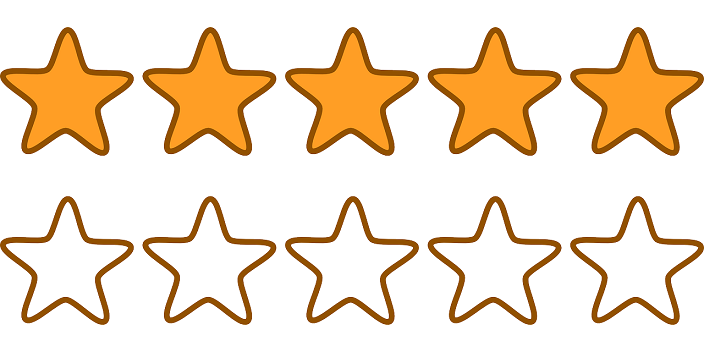 While Google reviews are generally more honest, they can also be instrumental, as Google is a central social media platform. People can share their views for better or worse, but everyone has access to this information, and Google showcases it to the world when your location shows up on their web browser.
If something is inaccurate, you have the option to report it, but for most reviews, Google allows patients to be as honest as they please. With this in mind, Google reviews are essential for your medical practice. Here are some of the ways that they can help or hurt your business.
Help Patients Make an Informed Decision
Choosing the proper medical practice to go to is an important decision for patients. If you have accumulated a collection of positive reviews, you will likely notice a change in how many patients you serve.
In other words, your Google reviews can help patients see the value in your business, what you have to offer, and an unfiltered view of what it is like to visit your practice for their medical needs. This can help them make an informed decision.
One entity that customers trust more than the facts and the data is reviewed. So if you have plenty of great reviews online on Google, you will see patients feeling more comfortable about their choice and their decision to see you for their medical needs.
The Opportunity for Free Marketing
Have you ever heard the expression that any press is good press? This is mostly untrue, but you can rely on your positive reviews on Google to help you seal an opportunity to earn more clients. This is because your reviews are not just a reflection of your practice but also free marketing.
One way to examine this is through the eyes of other businesses. If you are looking for a restaurant to go to that evening, will you choose poorly reviewed or has hundreds of positive reviews? Of course, you would go for the positive reviews!
Marketing for your practice is not as hard as you might think. With enough satisfied customers sharing their views and their experiences, you can capitalize on free marketing without even spending a dime on these positive comments!
Personal Reviews Vs. Professional Reviews
Medical practices stand out from other businesses because they have to adhere to specific safety and health codes. While you might pass every health code and safety requirement possible, this is expected of all practices. Your professional reviews and approvals for your facility only go so far, which is why you need other forms of reviews for your business.
Google reviews can be seen as more personal and better for customers to share their views honestly. At the same time, professional studies by medical organizations confirm that you are up to code and within regulations; customers also care about the bedside manner and their experience with you as the physician and owner of the practice.
Google reviews are the only form of honesty that patients can share to help patients get a sense of who they are as a person. With stellar reputations, individual doctors can easily make it to the top of the recommended physicians in the area and impact through these reviews.
Use Google Reviews for Other Platforms
Often, your Google reviews can also translate into other positive ranks. This is because Google can connect to multiple different platforms and even to the search engine. This can help you improve your ranking on the search engine and other social media platforms.
This means that people might be able to see your rankings on their insurance database while they search for a physician of their choosing. So your Google reviews don't just help Google, but they also help other platforms and connections you might have for your medical practice.
How to Create More Google Reviews
When it comes to having clients share their thoughts, there are many ways that you can encourage your patients to share their views about how your medical practice is doing. While some might feel compelled to share based on their feelings, others might have to be reminded.
Keeping a business card where patients have access to a reminder is necessary. This helps them keep your information handy for when they need your help and allows them to have a visual tip to share their thoughts. This is free marketing, and all it takes is adding one little line of text on the back or bottom of your business card!
Improve Your Business With Google Reviews
While you might assume you don't need more Google reviews, we shared many reasons today why you do. Focus on giving your patients great care, and you will see the reviews! Even feel free to remind them of the opportunity to share their thoughts gently.
Over time, the more positive reviews you have, the more you are trusted by your community. When this happens, you will see an influx of patients and continue to have the opportunity to impact the health and well-being of your neighborhood positively.