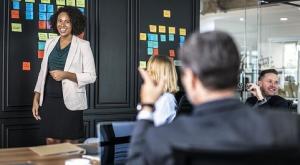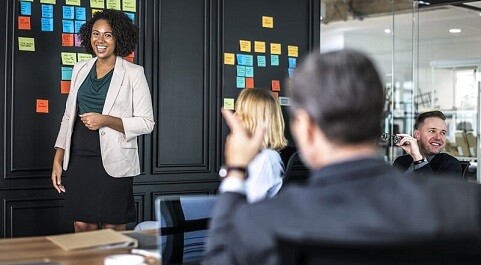 Dentistry is a substantially progressive and ever-stimulating industry that knows no boundaries. It continues to create and innovate new and advanced techniques to expand its outreach to patients in need. In March, the American Dental Association (ADA) recommended a radical hold off of all routine dental procedures that were categorized under elective, until further advised. As states begin allowing dentists to slowly resume physical treatment, most of the dental practices still remain on a standstill since elective dentistry continues to be low on the dental procedure totem pole. While dentists struggle to keep their practices running, perplexed by the changing dynamics of the situation, it is important to ensure sustainability.
In the midst of a crisis, your employees are looking at you to guide them. True leaders lead. We are here to help you lead your practice successfully through this global crisis without losing your ground and compromising the trust of your team.
1. Align your expectations and focus on what you can control
As you struggle to find a direction of focus, just breathe. In such an eminent crisis, it is inevitable that you run out of the right answers and solutions for your practice and your employees. Your staff will rely on you to deliver a sense of meaning. Address the unknown and make sure you align your expectations and realities logistically.
It is going to take time and patience to rebuild and operate like the old times while efficiently overcoming this phase. You will need to understand that you cannot control your circumstances, but you can control what you do about them. Make sure your entire staff is on the same page in order to conquer this battle together.
2. Plan out your future endeavors for your practice
"The very essence of leadership is that you have to have a vision." While it is important to acknowledge that you may not have all the right answers served to you on a platter, you will need to turn your focus on discipline and planning. Teams do best when they have a good leader to give them the opportunity to contribute and encourage their activities. Micromanaging your team's activities is not going to get you anywhere. Look at the big picture and learn to balance a symbiotic dentist-staff relationship.
Calibrate with your team by researching available dental content, segregating the achievable and non-achievable goals, and setting out a unanimous vision to create an ideal dental care system that would benefit you and your patients. Discuss your five-year plans for the business by strategically planning the future of you and your company. It is important to not lose focus and vision when compounding various dental practice ideologies and policies. You are all in this together, make the most out of this experience by listening and learning.
3. Stay connected with your existing patients throughout
Telehealth has been seeing a steep uprise in the recent past and has been able to assist many dental practices to adopt and benefit from this virtual health care system. Teledentistry is the use of communication platforms and technological methodologies to deliver quality healthcare across geographic locations. Set up your teledentistry services on your website as soon as possible to be able to provide extensive services and extracurricular learning for your patients. During the lockdown, patients are unable to access easy dental care for the safety of the masses. Patients are understandably going to be overwhelmed and worried about their dental health and you need to be there for them. What's great about teledentistry is that you can connect with your patients 24/7 without interruptions.
Real-time interactive consultations via audio or videoconferencing or store-and-forward stationary media forms can be provided to your patients at various locations. This data sharing is extremely valuable to the patients especially to those in need of specialist consultation. They can access quality healthcare all from the comfort of their own homes.
4. Engage in remote dental practice training
Dental staff training is a vast and multi-jointed management program that is crucial for all dental practices. However, owing to its time-consuming nature and magnitude, most dental practices would normally not be able to execute such an extensive program. Since most dental programs are now online and you have more time on your hands, you can take various dental courses that help you conduct remote staff training with little to no hiccups, also while safeguarding the health of the collective.
Educational course materials like webinars, conferences, corporate sessions, and other hands-on workshops are available to assist you in productively leading your practice into success. Objective subjects like treatment planning and case presentation, insurance billing and collections, and clinical charting can be your training resources. Staff training on paperless patient records and continuing care management are also valuable for dental practice during the pandemic.
5. Market your practice
There will not be a better time to invest in some dental marketing strategies than now. Creative blog-writing is avoided by most dentists to feature on their websites because they are time-consuming. However, an SEO optimized blog is one of the leading ways you can drive traffic to your website and make your dental practice attract more dental patients. Indulge in some creative content writing, or have your staff get on forums and popular dental directories to look for topics that are trending at the moment. You can also find time in creating engaging infographics and videos of common dental queries or facts that your patients may enjoy watching. Long story short, make a social media empire.
You can also make time to reach out to digital marketing agencies that can help you advertise your dental practice to attract more prospective patients into your practice. Some studies suggest that dentists miss out on almost 80% of their patients because they do not market their practice in a smart way. Remarketing campaigns can help bring new patients into your practice. Get online!
While the coronavirus hangs over the future like a 'specter', the government suggests a reclusive lifestyle to best curb the "bug" and minimize the community spread. You can take full advantage of this downtime to convert your losses into amazing successes. You must be pragmatic with your expectations and goals and drive your employees in the right direction. Work as a team and you will get through this with flying colors.