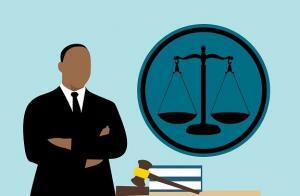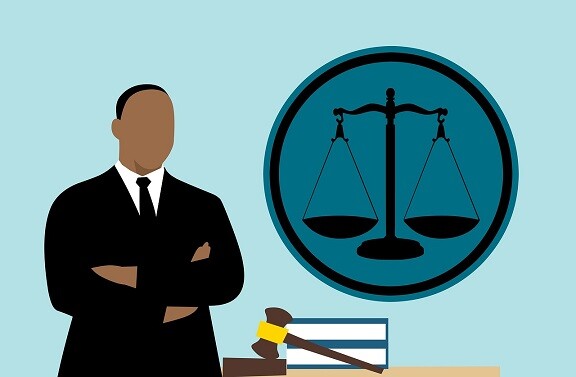 Someone owed you money. You spent days, weeks, and months trying to get the debtor to pay you, but for one reason or another, all of your efforts failed to prompt payment in full. So — probably with a great deal of reluctance — you took the big step of involving the court system. Suing a debtor introduces some delay and cost to the debt collection process, but it can be an inevitable step if all other attempts to collect fall flat. If you have amounts owed to you, it may be necessary to take this step, but it is crucially important to know how to collect on any small claims judgment you may win.
A judgment is not the same thing as payment
The first step to collecting on a court judgment is to understand what a court judgment is — its purpose. For this article, we are going to focus on small claims judgments, as these can often be obtained without the involvement of an attorney (although should you have any specific legal questions about your case, you should consult with an attorney.) In many cases, a small business may obtain a judgment but not be sure of the next steps. Understanding how a judgment fits into your collection plans will help you take the next steps to eventual payment of the debt.
So, what is a judgment? A money judgment is a court order that directs the payment of an amount and provides judgment creditor rights to the winning party. It is a legal document and is generally governed by the laws of the state in which the judgment is obtained. For example, if you win a money judgment in New York City small claims court, the enforcement of the judgment (which is a legal term for the activities and process of getting paid) will have to abide by New York State rules. This is just in most cases, as collection of the amount due may also have to consider where the debtor lives and how to enforce the judgment in their city or state, if it is not the same as where you obtained the judgment.
A judgment is not the same as a check or other commercial paper. It simply provides a creditor with a basis to pursue collection activities with the power of the court. Some first-time judgment creditors get upset when they realize that a judgment is often little more than just a piece of paper. It provides rights that are greater than if you were just collecting on an unpaid bill as it can compel the debtor and others to help you collect.
A judgment can force a debtor to communicate
A judgment does not directly compel a debtor to pay, but when used as a tool, it can provide information that will help a creditor ultimately collect. A judgment directs the debtor to pay, but if they decide to ignore it, there is no specific penalty, such as contempt of court. However, a judgment gives a creditor the power to require the debtor to answer questions, both in writing and by calling them to appear at a court conference to give answers under oath. It is common practice to send an "information subpoena" — a formal list of questions in writing — after winning a judgment. This subpoena can ask the debtor almost anything related to their financial situation and the debt. The creditor creates a list of questions, such as:
Where do you bank?
What is your checking account number?
Are you employed?
How much cash do you have?
Do you own property, such as real estate, automobiles, or jewelry?
If the debtor ignores the questions, then the creditor can require them to appear before the court to answer the questions, and it may then lead to sanctions such as contempt of court, but this is rare.
A judgment can require others to provide information on a debtor
Creditors can also ask financial institutions and other people to answer questions about a debtor, also through an information subpoena. A common collection strategy is to send blanket information subpoenas to banks and other financial institutions in the area where the debtor lives. A creditor may already have some information on the debtor's bank, such as from a check used for previous payment, or from a loan application. A judgment empowers a creditor to reach out to those who may have information that would help in collections.
Judgments authorize attachments to debtor property
Besides empowering creditors to collect information, a judgment also arms a creditor with the ability to collect through garnishment and other techniques. In most cases, these activities are performed by local law enforcement, such as the sheriff of the county where the debtor resides or where the debtor maintains assets such as checking accounts or property. This is where the information gained through the use of subpoena power has the most value. If you learn that a debtor has sufficient money in the bank to satisfy your judgment, you can direct the sheriff to issue a property execution against the bank account.
Similarly, if you learn that a debtor has a job, you can direct the sheriff to issue an income execution that garnishes their wages. If a debtor owns property such as a vehicle that is free and clear of any other liens such as a car loan title lien, then a creditor may also be able to force the sale of that asset. In all of these cases, the sheriff becomes the primary collector of the amounts due. They keep a portion as their fee — and amount that varies based on state law — and remit the remaining funds to the creditor.
The process of collecting on a small claims judgment can be complicated and a bit overwhelming. Success requires a high level of attention to detail, and a well-managed plan of attach that leverages all available tools to identify sources of funds and compel payment. It may well be that the judgment is uncollectable. If a debtor has no bank account or assets that are attachable, then a creditor may spend years trying to collect a small amount. While most jurisdictions allow for interest to accrue on a judgment, the difficulty of collection may encourage post-judgment settlement, such as a payment plan agreement or stipulation to accept less than the amount owed.
A professional debt collector is an invaluable resource for navigating post-judgment collections. They can assist with enforcement activities, coordinate collection, and provide advice as to the collectability of the judgment. For more information on how a professional debt collector can help you, contact us.