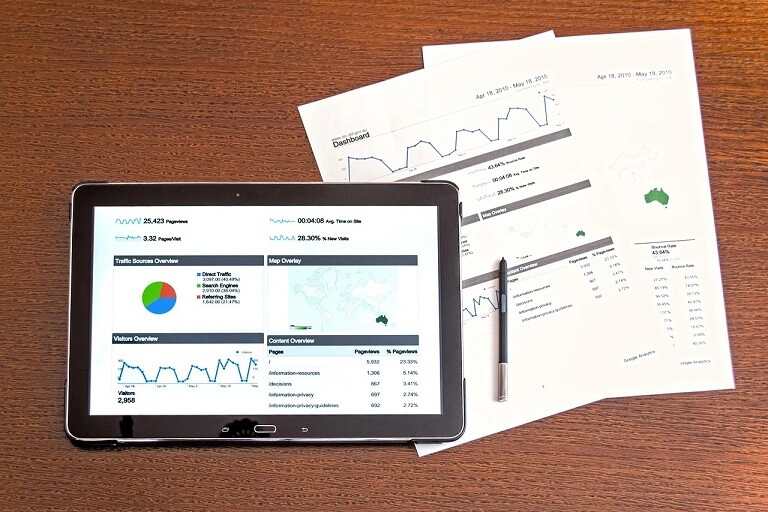 They say that the devil is in the details. This is generally true, but when it comes to invoicing, the devil is in the details omitted.
Invoices that are vague, confusing, or lacking in basic information are much harder to collect than invoices that spell things out. This might seem like an obvious point, but many businesses don't realize their invoices aren't as clear as they could be.
Maintaining healthy accounts receivable is challenging enough without your invoices working against you. This article will reveal some of the ways that your invoice specificity can be improved, resulting in faster payments and fewer delinquent accounts.
Make Sure You're Using Accurate Contact Information
Employees come and go. If you're a B2B company, that means your clients' billing contacts can change over time. If you don't keep your contact information up to date, you may end up sending invoices to an employee that no longer works for the company, delaying payment.
It's also essential to use the full legal names of the people and companies you do business with. If one of your clients goes by ABC Supply, but their full legal name is ABC Supply and Distribution, Inc., don't use the shortened version.
In the unfortunate case that you have to send an account to collections, having the full name on all invoices makes it easier for the collection agency to locate the right entity. It also prevents possible claims by your client that the entity named on your invoice isn't them. To that end, always include your customer's address and phone number.
Spell Out Your Payment Terms
Don't assume that your customers will remember the payment terms you negotiated when your relationship first began. Left to their own devices, they may choose to pay you on their schedule.
Instead, list specific terms on every invoice. Include the customers allowed payment window, any discounts you offer for speedy payment, and any penalties incurred when payments are late. Make sure the information is featured prominently so that there's little chance your customer will miss it. When they know what's expected of them, the chances of compliance increase.
List Services Rendered in Detail
Patronize any retail establishment, and you'll leave with a detailed, itemized receipt. This piece of paper leaves no question regarding what you purchased and what you were charged for. Invoices should do the same thing.
This doesn't mean you need to itemize individual charges. Many businesses prefer to keep their hourly rates or individual services costs hidden. But you should include a detailed description of the work provided, even if it all falls under a single total.
Being verbose helps prevent billing disputes that can slow down or stop payments. This is particularly useful when your invoice also functions as a bill of sale. When you elucidate final deliverables, there's less chance of damaging miscommunications.
Include Instructions and Details for Multiple Payment Methods
Not all customers like to pay the same way. And some may cycle between methods, depending on their business situation. Providing as many ways to pay as possible helps ensure that your customers can access the method they prefer, helping speed payments.
However, similar to payment terms, your customers may not remember all of the payment options available to them when they receive your invoice. Providing details for every payment method you offer on each invoice reminds your customers and gives them instant access.
For services like Venmo and PayPal, list the email associated with payment. Provide a link to your credit card portal. Make sure your name and address are present for check payments. And, if you send digital invoices, you might consider including links to how-tos to help clients pay using services they aren't familiar with.
Number All Invoices Using a Consistent System
If you aren't numbering your invoices, you're making it much more difficult on yourself when you need to find one, particularly if they're stored digitally. If you're numbering them, but using a poorly-devised system, the same issues may occur. Payments can slow down or cease if a client raises an objection and you can't locate your original to settle the problem.
The most important feature of an invoice numbering system is that every invoice has a unique code that's logically tied to your clients. You may consider a numbering scheme like this:
20acme001
"20" is the year, "acme" is the first four letters of your client's name, and "001" is the first in a sequence of numbers. Each time you send an invoice to Acme Supply, you iterate the last three digits. At the turn of the year, you update "20" to "21" and the sequence over again.
This short invoice number gives you a lot of information to help locate an invoice. You know the company that was billed, the year the invoice was created, and its position in that customer's invoice sequence.
It should be clear that invoice specificity can lead to dramatically better AR performance. Try these suggestions for yourself.