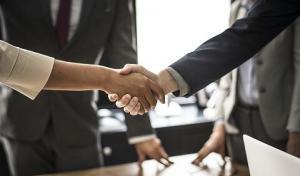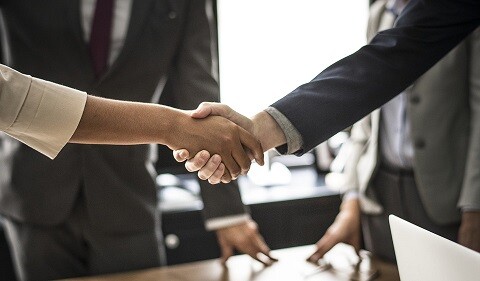 Standard litigation is enormously expensive. In 2019, American companies spent nearly 23 billion dollars on lawsuits. Much of this money was spent on pretrial discovery and the myriad other processes that occur before a suit ever reaches a courtroom. By the time suits finally reach trial both parties have already spent a considerable amount.
The primary issue is that standard litigation is adversarial in nature. Parties to the dispute treat each other as enemies, to be beaten at all costs. This renders the possibility of an amicable resolution next to impossible.
In this adversarial atmosphere, where the lawyers for both parties must labor to find and exploit any possible edge over the other side, you often see years of pretrial discovery, motions, and other procedural machinations. Neither party can afford to miss a piece of evidence or leave a possible argument unmade, and so the cost of litigation balloons astronomically.
Standard litigation is more like a war than a negotiation. Two enemies meet on a battlefield, and the only thing that will stop them from shooting at each other is the total defeat of one side. Until that occurs they will continue to throw troops, resources, and money into the fray. War and litigation are inefficient, and terribly destructive processes.
In answer to this waste, alternatives to standard litigation have developed to give people ways of coming to a solution that doesn't involve hemorrhaging cash, leaping into trenches and lobbing legal hand grenades at each other for years.
The most common of these amicable contract dispute resolution procedures are arbitration, mediation, collaborative law, minitrials, and summary jury trials. Each one has its strengths and weaknesses, but all can be potent tools to help avoid litigation.
Arbitration
Arbitration resembles standard litigation in many ways. A neutral third party acts as a judge, and the decision they render is legally binding. There is no negotiation in the arbitration process, so it still hangs on to much of the standard adversarial baggage.
However, there are some significant differences. The arbitrator doesn't need to have any formal legal training, and they don't need to abide by standard courtroom procedures. Arbitration admits variety in the rules of engagement. Lawyers still make arguments and present evidence, but the endless discovery process that accompanies the courtroom is omitted.
Arbitration is in many ways Standard Litigation Lite. It retains some of the structure of a standard court case, but eliminates formality and greatly reduces the cost of dispute resolution by eliminating onerous pretrial discovery.
Mediation
Arbitration is still fairly adversarial. Mediation takes the opposite approach. This method for amicable dispute resolution is more like couples counseling than litigation. The mediator doesn't render a decision. Instead, they work to help the disputing parties reach a resolution on their own.
Mediators frequently have a legal background along with formal training in effective listening, and negotiation. Their job is to avoid the sort of adversarial tactics that shut people down and stop them from listening to each other.
In this way, mediators help facilitate a discussion between the two parties. The mediator may find him or herself explaining or translating each party's positions. They help establish goals for the mediation and offer tools for profitable conversation.
Trust and a willingness to make concessions are very important to mediation. Mediators help both parties stay in conversation so that they can find useful commonalities the help reach a solution.
Collaborative Law
Collaborative law is very similar to mediation except that there is no third-party participant. Instead, each party and their lawyers set the rules of engagement, and work collaboratively not aggressively to work out a compromise.
Because there's no mediator to help calm tensions and guide the conversation, collaborative law can be more difficult to navigate. Each party has to agree ahead of time that the pursuit of an amicable solution is more important than making sure they get everything they want.
This method works best when participants are all motivated to avoid court and the staggering fees associated with it. If the process is successful, a binding settlement agreement will result.
Minitrial
Minitrials have features of both standard litigation and mediation. They're meant to give the parties to a dispute the chance to plead their case as they would in a court of law, but with a dramatically condensed schedule.
Instead of spending years on discovery, witness depositions, document exchanges, and the rest of the legal process, this is all accomplished in a few days. Then each side makes its case as it would during a trial, but with brevity as the goal.
Minitrials are interesting because each side is arguing its case to three people. One is either a former judge or a subject matter expert. The other two are representatives of the disputing parties. In this way minitrials resemble mediation.
Once proceedings have concluded, the representatives can ask the third-parties opinion about what the result of the trial might have been in a real court of law. Then the three can use that knowledge to help come to an agreement.
Summary Jury Trial
Disputing parties often have unrealistic notions about how strong their case is, and this leads them to charge blindly into litigation. A summary jury trial uses a jury of six people, all under the impression that they're rendering a binding decision, to give both sides a true sense for how a jury might receive their arguments.
The trial is conducted in a standard courtroom, often as a precursor to standard litigation. Lawyers for both sides will make opening statements, and then present evidence, deliver testimony briefs, and argue their case in a condensed format, usually speaking for an hour.
Closing statements follow and then the jury is released to make their decision. This isn't binding, but they don't know that. The whole process gives participants a more realistic, grounded understanding of what it would take to win. In the vast majority of cases where summary jury trials have been used, they've resulted in rapid settlements.
If you're looking at the possibility of litigation, it behooves you to try and interest the other party in one of these alternative dispute resolution models. You'll both save a substantial amount of time, money, and heartache. You may also be able to salvage your business relationship, and that can often be motivation enough.