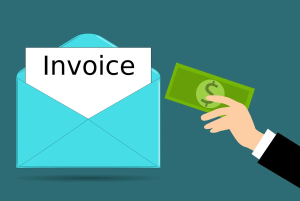 A medical collection agency will send written demands and make persistent phone calls to your patients. They will attempt to recover the maximum portion of the bill, and if required, they will report delinquent patients to credit bureaus if they refuse to settle. They use tools like skip tracing and data scrubbing for improved performance. Since debt collectors are on the phone all day long, they know every tactic to get paid. The cost of collection agencies depends on whether you select their Fixed-fee or Contingency-fee service.
Need a Medical Collection Agency?
Contact Us
Detailed explanation
A medical collection agency is a business or organization that specializes in collecting debts related to medical services. These debts can be unpaid hospital bills, doctor's office fees, or any other expenses related to healthcare that a patient has not paid.
Here is a more detailed explanation of the steps and functions involved:
Assignment of Debt

: When a healthcare provider such as a hospital or a doctor's office is unable to collect payment from a patient after several attempts, the account may be assigned to a medical collection agency.

Attempt to Collect Payment

: The medical collection agency will then try to collect the debt from the patient. This usually involves contacting the patient through letters, phone calls, and other means to request payment.

Reporting to Credit Bureaus

: If the patient does not respond or cannot pay the debt, the collection agency may report the unpaid debt to credit reporting agencies. This can have a negative impact on the patient's credit score.

Legal Action

: In some cases, if the debt remains unpaid for a long period, the collection agency may decide to take legal action against the patient. This could involve filing a lawsuit to seek a judgment for the amount owed.

Payment Plans and Negotiations

: Sometimes, the collection agency might be willing to negotiate the debt. This could include accepting a lesser amount than what is owed or setting up a payment plan that the debtor can afford.

Compliance with Laws and Regulations

: Medical collection agencies must comply with various laws and regulations such as the Fair Debt Collection Practices Act (FDCPA) which sets standards for how debt collectors must conduct themselves. There are also state laws that can affect the process of medical debt collection.

Debt Buying

: In some cases, medical collection agencies or other types of collection agencies might purchase medical debts from healthcare providers at a fraction of the face value and then attempt to collect the full amount from the debtor.

HIPAA Compliance

: Since medical collection agencies deal with sensitive health information, they are also subject to Health Insurance Portability and Accountability Act (HIPAA) regulations, which require them to handle this information with care and protect patient privacy.
It is important to maintain good credit rating. Medical debt can have a negative impact on credit scores. You must understand that there are long-term consequences of not paying medical bills. You should prioritize paying off your medical debts to avoid credit damage. 
Patients can avoid having their medical debts sent to collection agencies, such as setting up payment plans with healthcare providers or applying for financial assistance programs. These proactive steps will help them avoid being contacted by collection agencies.
Consumers need to know their rights when dealing with medical collection agencies. If you believe a medical collection agency is violating the law or engaging in unethical behavior, you can file a complaint with the Consumer Financial Protection Bureau (CFPB) or consult an attorney for legal advice.