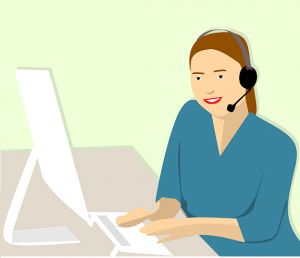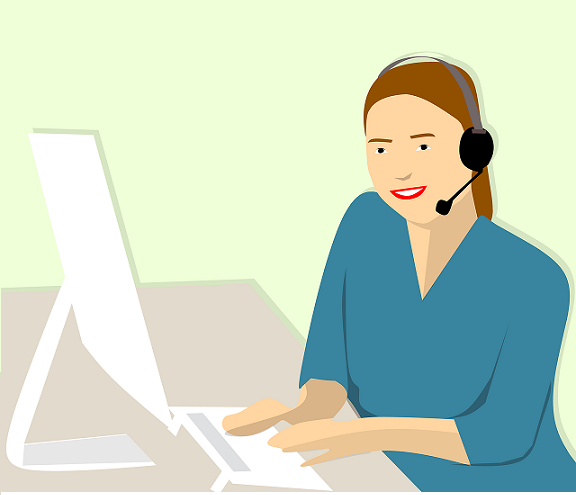 If you own or manage a business, you know that your time is at a premium. You have numerous tasks each day — some require the unique set of skills you've developed over your career, but many of these tasks are repetitive and somewhat simple, lower-level items on your to-do list. In today's busy and fast-paced world, those who are overburdened by their workload either fail to complete their jobs each day or do a less-than-optimal job because they are stretched too thin. A simple solution to this problem is to delegate lower-level tasks to someone else, so you can focus your skills and expertise in the right areas to ensure maximum productivity.
Increasingly, businesses and individuals are using virtual assistants to help get a handle on workloads. Virtual assistants can handle a wide range of jobs, from helping to manage schedules to providing marketing support and beyond. No matter your need, there likely is a virtual assistant service that can handle it and make your work life a bit easier. The key to getting the most value from a virtual assistant (VA) is in understanding the services provided and finding the right assistant provider.
Popular virtual assistant services
Imagine if your business had an unlimited budget and could hire anyone to help complete a job or to ensure that you have a helping hand every day. If money were no object, you would likely hire as many people as necessary to get the work done. In reality, businesses struggle with balancing staffing needs with actual budgets. With a VA service, companies only pay for the services they use. But, more than a budget-friendly approach to staffing, VAs helps businesses tap into expertise, on-demand. Common VA services include:
Calendar management
Travel arrangements
Marketing support
Project research
Social media posting and research
Data presentation
Writing
Voicemail
The list goes on, with more specific, technical, and C-level support services. From simple clerical tasks to high-level executive assistant capabilities, VA services handle all that today's businesses need.
The true value of a virtual assistant
Virtual assistants offer an additional benefit over new hires. Even experienced new employees have an adjustment period before they reach optimal productivity levels. The first few weeks might involve training, administrative onboarding tasks, and other activities that do not directly impact revenue. A virtual assistant provider offers seasoned professional help on-demand without the need for an extended and unproductive learning period. The best VA providers can offer immediate access to productivity because they prioritize customer success by assigning a dedicated staff member to manage the client.
It's crucial, then, to think of a VA service as more than just a tool for getting a particular task done. Properly used, VA services are an ongoing process of increasing efficiencies and productivity in your business.
While there are hundreds of VA services, with some specializing in certain industries or tasks, here are five of the most popular VA service providers, with details and review information.
Zirtual
With its promise to "streamline your success," Zirtual offers assistants that handle email management, scheduling, travel, research, expenses, and personal tasks. Zirtual's virtual assistants are college-educated and U.S.-based, are proficient in Microsoft Office and Google G Suite, and receive ongoing training. Zirtual also provides a dedicated account manager for customer support and service, such as changing assistants, pausing subscriptions, adding hours, and addressing special projects.
Zirtual bills monthly, ranging from $449 a month for 12 hours of task work to $1,499 a month for 50 hours.
 Vasumo
With a mission to help you get your time back, Vasumo provides virtual assistants that can cover all of your business needs. Vasumo provides over 300 different tasks, all with U.S.-based contractors. The company invests in training and certifying its assistants, providing an easy method for customers to choose assistants with the needed skills for any project.
Vasumo's pricing is simple and low, ranging from $398 to $598 a month for from 25 to 55 hours.
Belay
Focusing on the productivity benefits of delegation, Belay provides virtual assistants, bookkeepers, and web specialists. Belay focuses on these three general task areas as critical components of growing a business. Its contractors are based in the U.S., with proven and tested experience.
Belay's pricing varies depending on the work needed, project duration, and other factors, but charges an hourly range from about $38 to $45.
Task Bullet
TaskBullet distinguishes itself from the others in this list with its Bucket System. Customers purchase a bucket of VA hours, ranging from $220 for 20 hours of VA services, to $1,560 for 240 hours. The bucket hours are valid for three months, so users have the benefits of on-demand skilled work, without a monthly subscription, extra fees, or complicated billing.
 Time etc
Providing a wide range of virtual assistant services, Time etc wants to free your mind from to-do list stress. Its assistants cover everything from writing a blog post to finding the best flights for an upcoming trip — any task that people are likely to procrastinate completing.
Time etc offers dedicated U.S.-based assistants from $250 a month for 10 hours to $1,260 a month for 60 hours.
Companies and individuals can benefit from working with a VA, but finding the right VA provider is the key to success. VA companies essentially sell time so you can spend more of it improving other areas of your business, or simply enjoying it with your family.