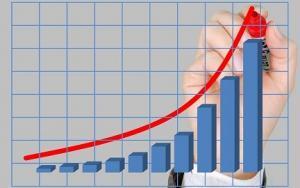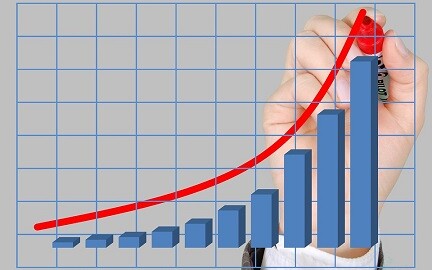 Access to business credit can help smooth out cash flow, enable large equipment purchases, and give companies the capital they need when they need it. But in the same way that personal loans hinge on an individual's credit score, business loans depend on a company's business credit score. The higher an organization's rating, the better. Below you'll find ten reasons why having a good business credit score is so beneficial.
Loans Are More Likely to Be Approved
Having a high business credit score demonstrates that a company pays its bills on time and isn't a credit risk. Lenders are far more likely to greenlight loans and lines of credit when the odds are good that they'll be paid back on time. This is the most compelling reason for maintaining good business credit. If you need a loan but can't qualify for one, you could be in trouble.
Your Loan Will Cost Less
If your loan is approved, a high business credit score will afford you access to better terms. Lenders offer larger loan amounts and competitive interest rates to low-risk borrowers to win their business. The lower your interest rate, the less interest you'll pay over the life of the loan.
On the other hand, lenders charge higher rates when a business's credit score is lower to offset the increased risk.
Access Better Vendor Terms
Loans aren't the only place where a credit score matters. Vendors and suppliers that sell on credit will generally offer better terms to businesses that can demonstrate their ability to pay on time. Lower purchase limits and longer payment terms are two of the enticements that may be available to well-qualified companies.
Avoid Prepayment Situations
Not only will you have access to better terms from your vendors, but you'll also qualify for credit more often. This means you won't need to prepay for materials or services as frequently, which helps maintain good cash flow.
You Have a Competitive Advantage
Lower debt service payments and preferential terms from vendors and suppliers mean that you can charge your customers less than your competition. It also means you can beat them to market with new products and services. In general, a business with good credit is more agile and better able to adapt to a shifting marketplace.
Planning is Easier
When your business credit score is healthy, you can make accurate financial projections, confident that needed loans are likely to be approved, and that suppliers will be happy to speak with you. These assurances remove unknowns and put financial control back in your hands.
Your Personal Finances Are Safer
Often, lenders will require business owners to provide a personal guarantee on a business loan when the company's credit score isn't high enough. This puts you on the hook for the loan if the company can't repay it. Having an impeccable business credit score allows you to keep your business and personal loans and credit scores separate.
Get the Office Space You Need
Commercial landlords have always considered business credit scores as a factor when vetting new tenants. In today's market, the importance of this metric is increasing. If your company has a low rating, there's a chance you'll lose out on office space when you need it. You may have to settle for a building you're less than enthusiastic about.
Selling Your Business is Easier
There are numerous reasons why a business owner might want to sell. It could be that they're looking to retire. Or maybe they've built considerable value, and they'd like to cash out. Whatever the motivation, selling is simpler when business credit is good. That's because the new owners will be stuck with the company's credit rating, and a low score will make their lives more difficult.
Have Cash Available When You Need It
A business's prospects can shift unexpectedly. The loss of a major client might create a sudden shortfall. Increased competitive pressure could necessitate a significant infrastructure investment. When a financial emergency appears, having an excellent business credit score can be a lifesaver. Businesses that can get the capital they need when they need it are the businesses t