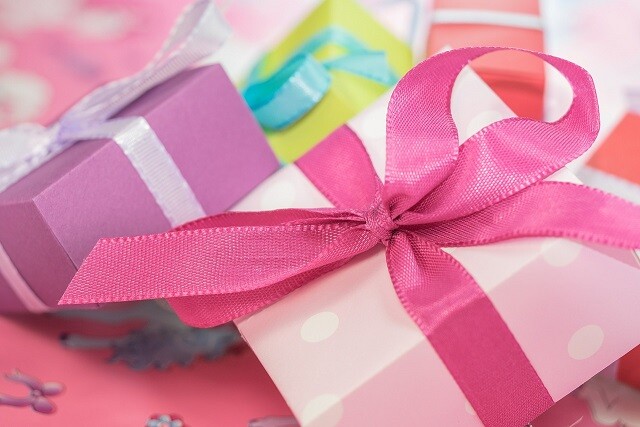 Your employees play a crucial part in the success of your business. Therefore, rewarding them with excellent workplace performance gifts that build their self-esteem, proves to them that you recognize their hard work.
This will motivate them to continue to contribute their best efforts to your business. Which is great because happier employees mean happier customers, and that leads to repeat business.
Instead of gifting your employees a meaningless pen, pen drive or mug, offer gifts that are unique and personalized to their specific interests. Your employees will love, keep and probably share them on social media. Try shaking things up with these unusual but meaningful picks:
Standard employees – category $ 20
1. Desk Organizer
Your entry-level employees are the engines of your companies. Gift them a nice Desk organizer to keep their desk neat and clean. It is a pen, paper and gadget holder and comes in a variety of colors so you can personalize it to their tastes.
2. $20 grocery shopping gift card
Gift cards are one of the most well-received holiday gifts. A grocery shopping gift card is a nice way to express appreciation and gratitude towards your employees.
3. Handy water bottles.
Reusable water bottles make great gifts. Your employees can use them during workouts and it's a great way to show that you encourage a fit and healthy lifestyle and it is a way to prove that your company is conscious of the environment. To make it more personal, customize the water bottles to your liking and place your logo on them.
4. An aromatherapy Scented Candle
Scented candles are a classic and favorably accepted gift as they can help anyone make their home or office more inviting. The aromatherapy scented candle is perfect for relieving stress and are a great way to express gratitude.
5. Phone screen cleaner
A phone is a valuable asset that you want clean and neat all the time. Provide your employees with customized soft, lint-free or microfiber phone screen cleaners that will remove oily fingerprints and smudges from their phone without it damaging or scratching their phone.
2. Supervisors and managers – category $ 50
1. Spa Gift Certificate
A spa gift certificate for a massage or spa treatment makes a great employee appreciation gift idea as it makes a nice statement that you care about your employees' well-being. A relaxing massage or spa treatment is crucial in a time where the balance between work and life barely still exist. It's also memorable because it's an experience, not an item.
2. Wine and Smokey whiskey Gift Bag
Gifting wine to employees has been a long-standing tradition. So why not upgrade and try something original? Something your employees have not received before? A complete wine gift bag with smokey whiskeys and apple and cherry wood sticks is something they'll forever be grateful for.
3. Unique and classy 20,000 mAH power bank
With great look and feel, comes the Aukey power delivery bank with a capacity of 20000mAh. Portable chargers are extremely well received for the simple fact that everybody has a phone. In today's busy life, many people simply don't have the time to charge their phone throughout the day, meaning that the phone will be low on battery by the end of the day. Put a smile on your employees' faces with these high-quality portable chargers.
4. Fire TV Stick
Relaxation is an important part of every human being's life. The Amazon Fire TV Stick with Alexa Voice Remote and volume, and mute buttons to control your TV, soundbar, and receiver is a nice way to show that you encourage relaxation after a productive day at work. It also signals to your employees that you are not in the business to overwork them and that you rather have employees who receive proper relaxation and are well rested because only then they are at their most productive.
5. $50 grocery shopping gift card
Regardless of the position, an employee holds in a company, a grocery shopping gift card is always well received. Employees are extremely fond of shopping gift cards because it offers them the freedom to purchase whatever they want. So increase your managers' happiness with a $50 gift card.
6. Monogrammed blanket:
You can always buy this personalized blanket from a nearby store or from Amazon.
Department heads – category $ 100
1. Mall Shopping Spree: $100
Spending money on something you really want – not something practical is everyone's dream. Your managers have been working hard all year, making sure the company is experiencing continuous success. Show them your appreciation with a $ 100 shopping spree gift that allows them to purchase whatever they want.
2. Cooler/Warmer
More than your basic cooler, this clever contraption can help you keep drinks and snacks cold for a picnic or even keep hot dishes warm on the way to a potluck or holiday party. You will always have enough space to keep a multitude of snacks and beverages close at hand, and will keep all its contents fresh and ready to consume.
3. Golden Vineyard Gourmet
A one-of-a-kind gift designed to put a big smile on your managers' faces. This gift basket includes several bottles of delectable wines. The feast continues with truffle cookies, masterpiece chocolates and a variety of other fantastic sweets. The basket can be themed to your company and industry with logo and corporate colors.
4. Smartwatch
How about something trendy! Something managers can wear all day and every day? As time is our most precious gift, why not add a nice wristwatch to your managers' gift bag? Managers will love this and most likely will be wearing it all day.
5. Travel alarm clock
People travel for various reasons; it might be for business or just a fun vacation away from work pressure. Chances are that some of your managers travel a lot. A portable alarm clock with a calendar, torch, and wide range of world time cities can be a great gift for them.
6. Bluetooth earphones or Earpods:
Modern-day earpods or earphones that pair with your cell-phone are a perfect gift for joggers.
Over to You
Rewarding your employees with more than just standard employee benefits is a great way to ensure they continue to work diligently to the success of the business. The gifts you choose don't have to be expensive, but they should have value to the individual receiving it.