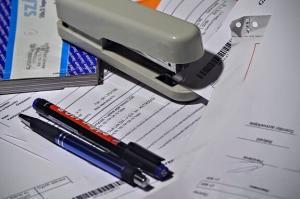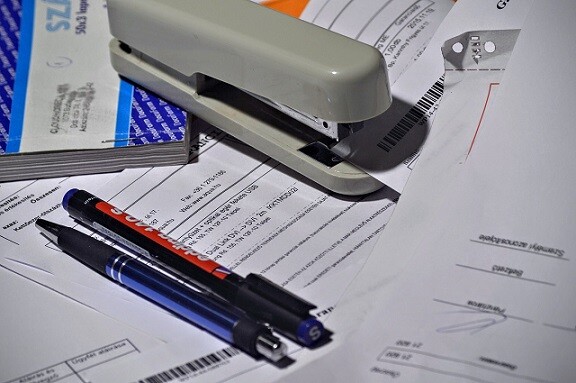 Planning for health expenses after retirement in the USA is crucial, given the rising cost of healthcare. Even with Medicare, out-of-pocket expenses can be significant. By planning ahead and being proactive, you can help ensure that healthcare costs in retirement are manageable and don't erode your savings more than necessary.
Here are some steps and considerations to help plan for health expenses after retirement:
Understand Medicare:

Medicare Part A covers hospital stays and is usually premium-free for those who've paid Medicare taxes for a certain number of years.
Medicare Part B covers doctor visits and outpatient services. It requires a monthly premium.
Medicare Part C (Medicare Advantage) is an alternative to traditional Medicare and is offered by private companies approved by Medicare. It combines Parts A and B and often includes Part D.
Medicare Part D covers prescription drugs. It also requires a premium.

Consider Medigap: Medigap (Medicare Supplement Insurance) can help cover some or all of the costs that Medicare doesn't, like co-payments, co-insurance, and deductibles.
Estimate Future Needs: Assess your current health and family medical history to anticipate future healthcare needs. This will help you budget for potential medical costs in the future.
Long-Term Care Insurance: Medicare doesn't cover long-term custodial care. Consider purchasing long-term care insurance well before you need it. The younger and healthier you are when you buy it, the lower your premiums will be.
Health Savings Account (HSA): If you're enrolled in a high-deductible health plan (HDHP), you can contribute to an HSA. Money in an HSA grows tax-free and can be withdrawn tax-free for qualified medical expenses, including in retirement.
Consider Retirement Health Savings Plans: Some employers offer retirement health savings plans as a benefit. They're similar to HSAs but are designed specifically for healthcare costs in retirement.
Stay Informed on Prescription Costs: Costs of medications, especially brand-name drugs, can be high. Consider generics or pharmacy discount programs, and explore Medicare Part D plans that best cover your medications.
Stay Healthy: It might seem obvious, but maintaining good health can reduce medical expenses. Regular exercise, a balanced diet, preventive care, and regular check-ups can prevent or delay many health problems.
Plan for Dental, Vision, and Hearing: Medicare doesn't cover most dental, vision, or hearing costs. Consider saving for these expenses or purchasing additional insurance.
Retirement Location: Healthcare costs vary by state and region. If you're considering relocating in retirement, research healthcare costs in potential new locations.
Emergency Fund: Even with meticulous planning, unexpected health expenses can arise. Maintain an emergency fund to avoid debt.
Stay Informed: Healthcare policies and costs are constantly evolving. Regularly review your coverage and stay informed about changes to Medicare, insurance policies, and the overall healthcare landscape.
Seek Expert Advice: Healthcare planning is complex. Work with financial planners, insurance agents, or Medicare counselors to help navigate the nuances.
Anticipate Increase in Costs: Healthcare costs have historically risen faster than inflation. When planning, factor in the possibility of increased costs year-over-year.
Review and Adjust Regularly: Your health needs and the healthcare landscape will change over time. Regularly review and adjust your health expense strategies as needed.
Understand Out-of-Pocket Maximums: Each health insurance plan, including supplemental ones, will usually have an out-of-pocket maximum. This is the most you would have to pay during a policy period (usually a year) before your health insurance begins to pay 100% of the allowed amount.
Investigate Health Benefit Programs: Depending on your income and assets, you might qualify for state or federal programs that assist with healthcare costs. For instance, programs like Medicaid can be a resource for some retirees.
Telemedicine and Health Tech: The rise of telemedicine and health technology can offer cost savings. Services that provide online consultations can often be more affordable than in-person visits for non-emergency care.
Alternative Therapies and Treatments: Sometimes, alternative or holistic treatments might be more affordable or offer value for the money. However, always consult with healthcare professionals before making any decisions.
Travel for Healthcare: Medical tourism, or traveling to other countries for medical procedures, is an option some consider due to potential cost savings. If considering this route, it's essential to research and ensure the quality of care, understand potential risks, and be aware that Medicare and some insurance policies might not cover overseas treatments.
Family Support: Discuss your healthcare plans and needs with close family members. They might offer support, both in terms of care and potentially financially, especially if you have a family history of specific ailments.
Group and Association Discounts: Some associations or groups offer health-related benefits or discounts to members. AARP, for example, provides its members with access to various health products at discounted rates.
Document and Communicate Wishes: It's essential to have advanced directives, living wills, and healthcare power of attorney documents in place. These can guide your loved ones and healthcare providers about your wishes in situations where you might not be able to communicate them, potentially saving on unwanted treatments or interventions.
Understand Tax Implications: Certain medical expenses can be tax-deductible if they exceed a specific percentage of your adjusted gross income. Work with a tax professional to understand potential deductions and benefits.
Networking and Support Groups: Connect with retiree groups, forums, or community organizations that share advice and experiences. Learning from others' experiences can provide insights into managing healthcare costs effectively.
Stay Updated on Policy Changes: Legislative changes can affect healthcare policies, costs, and coverage. Be proactive about understanding any changes at the national or state level that might impact your healthcare plans.
Consider Hybrid Insurance Products: Some insurance products, like certain life insurance policies, now come with long-term care benefits. This can be an alternative to traditional long-term care insurance.
Negotiate Bills: If faced with a significant unexpected bill, don't be afraid to negotiate or ask for a payment plan. Some healthcare providers might offer discounts for prompt payment or provide assistance for those in financial hardship.
In the end, the key to managing healthcare expenses in retirement is a combination of informed planning, proactive health maintenance, flexibility, and staying abreast of the changing landscape. With the right approach, retirees can better prepare themselves for a comfortable and healthy post-working life.