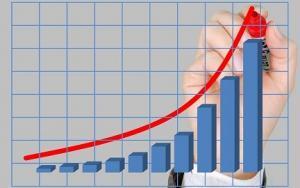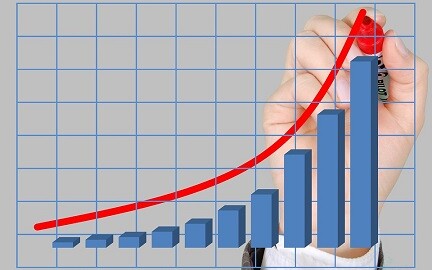 In today's competitive dental services industry, it's harder than ever for an individual practice to stand out. When you add that reality to the fact that the average patient isn't exactly thrilled to visit a dentist, it's obvious that hitting on a winning dental practice marketing strategy is no easy feat.
But there is a way to use your marketing efforts to great effect, growing your practice in the process. And once you understand the process, it isn't that hard to execute. It should help you to get noticed, even in crowded markets. And it will turn each new patient into a willing evangelist – spreading the word to other potential patients that your practice is the go-to dental services provider in the area.
What you need to do is to create a marketing funnel. As the name suggests, it's a marketing strategy that brings in large numbers of potential patients, and then moves them through different phases of the decision-making process until they're loyal customers. To get you there, here's a step-by-step guide to creating your dental practice's first marketing funnel.
Choose a Specific Goal
The first thing you must do to create a marketing funnel for your dental practice is to choose a specific product or service you'd like to promote. In most cases, you'll want to start with whatever service has the highest upside, profit-wise. That way you stand to gain the greatest possible benefits for every marketing dollar spent.
So, let's say you'd like to promote a new offering of dental implants, which tend to be a high-margin service. Then your goal would be to increase awareness of your implantology offerings and convince potential patients to come in and seek treatment. It's a simple, easy-to-track goal that makes an excellent basis for a marketing funnel.
Create Engaging Content with an Opt-In Component
At the top of your marketing funnel, the goal is to attract viewers that already have a potential interest in what you're promoting. So, you'll need to create some engaging content around your funnel's goal that's built to attract a pre-qualified audience. The idea is to cast as wide a net as possible at this stage by offering the audience something of value that will drive them to try and find out more.
This can be accomplished through paid advertising on social media platforms, or via organic video and blog content created to drive search traffic. The former comes with the benefit of the ability to precisely target an audience. But it can be costly and will only function for as long as you're willing to pay to sustain it.
The latter, by contrast, offers the possibility of building an evergreen library that you can deploy again and again. What's important at this stage is to focus on content that will get attention and that leads to an opt-in component. Think something like an email sign-up to receive a checklist to help the viewer determine if they might be a candidate for a dental implant.
Use Live Video Events to Drive Traffic to Your Content
If you're not planning to rely on paid advertising to drive traffic to your new engaging content, you'll need to find another way to kickstart your top-of-funnel audience. You can exploit your existing social media presence to do that. A great first step is to host a live question and answer event about your funnel's goal (in this case, dental implants) using Facebook Live or your practice's YouTube channel.
You'll want to promote the event to all of your existing followers and incentivize them to spread the word. Consider offering a small referral discount or another giveaway to make it happen. Then, during the live event, you should instruct the audience to visit the landing page of your previously-created opt-in content. This will begin a traffic cycle to your evergreen top-of-funnel content and begin filling your marketing funnel with potential leads.
Create an Email Sequence to Move Leads Along
After your opt-in content has started to grow your practice's email list, you'll want to start putting that list to work. The best way to do this is to use an email marketing platform like MailChimp or Constant Contact to create an automated email sequence that engages with your leads over the course of a week or two. There are countless ways to do this, but in general, your sequence will look like this:
Signup Email – After someone opts-in, the first message they receive will contain the content they requested (your checklist or another giveaway), along with an additional lure for them to go further. You might, for example, offer them a limited-time discount on the product or service you're promoting.
First Reengagement – If the person fails to act, they will then receive (the next day, preferably) a follow-up email reminding them of the offer. At this point, you can also include a patient testimonial, either in text or video format.
Second Reengagement – Regardless of if the person has responded, the next message to send should be a personalized, story-driven email including information on what makes your practice such a great place to go for dental work.
Third Reengagement – The next message should be a reiteration of your practice's value proposition. Let the person know what they stand to gain by becoming a patient, and how much they'd be valued if they do.
Final Reengagement – If the person hasn't acted yet, the last email in the sequence is your last-ditch attempt to get them to act. Restate a summary of the information in the previous emails, including the discount offer from the signup email. Ideally, you'll want this message to reach the person just before the offer will expire. That should activate their fear of missing out and get them to schedule an appointment.
It's important to remember that your email sequence doesn't have to be set in stone. As you start to see some results from your marketing funnel, you can adjust parts of your email pitches to try and get better results. For example, if a particular message seems to never prompt user action, throw it out and try again. As long as people continue to come through your marketing funnel, you'll always have opportunities to refine your approach.
Gather Data and make Adjustments
At this point, you should have a decent idea of how your practice's first marketing funnel is working. If you're seeing excellent immediate results, you should now understand how powerful a tool you now have to grow your practice. If not, though, don't give up.
Examine each part of the process you've set up to see what you can do better. If you're not bringing in enough leads with your organic content, try an ad campaign. If you're losing too many people at the opt-in stage, consider a better content lure or streamlining the opt-in process itself.
And at the email stage, you should already be geared up to keep revising things, just because there's always room for better conversion. Just be sure to try and optimize each part of your funnel separately. That way you'll be able to track the impact your changes make, right as you make them. Once you're done, you should end up with a perfect marketing funnel prototype that you'll be able to replicate for additional promotions. And at that point, the sky's the limit for your practice!