Here is a simplified sample business plan for a hypothetical dental practice named "JustSmileBright Dental Clinic"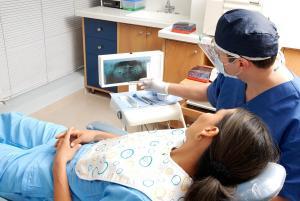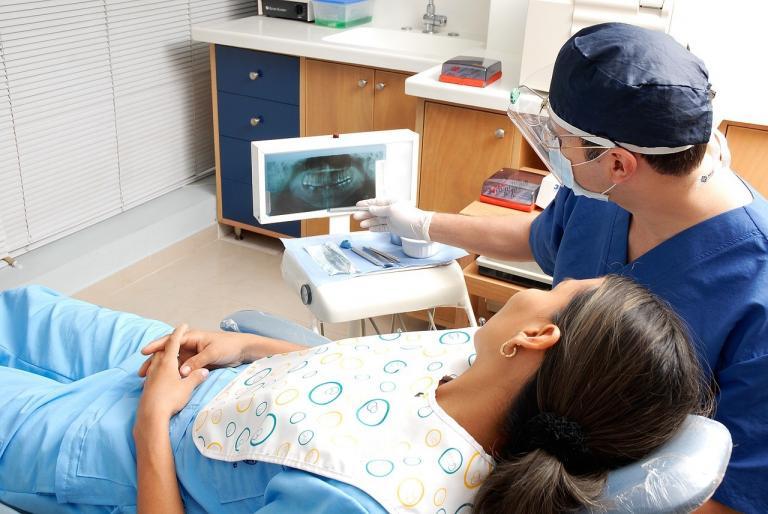 Executive Summary

JustSmileBright Dental Clinic is a startup general dental practice in Austin, Texas, owned and operated by Dr. Jane Doe, an experienced dentist with over 10 years in the field. The practice will offer a range of services, from preventative care to cosmetic procedures. The goal is to provide the local community with exceptional, patient-focused dental care and become profitable within the first two years.

Company Description

Located in a fast-growing suburb of Austin, JustSmileBright Dental Clinic is positioned to serve families and individuals of all ages. The clinic will strongly focus on patient education and preventive care, aiming to help patients maintain good oral health and beautiful smiles.

Market Analysis

Market Demographics: JustSmileBright Dental Clinic targets the 200,000 residents in the surrounding suburban areas. The population is a mix of families, young professionals, and seniors.
Competition: The area has five other general dentistry practices, highlighting the demand for dental services. JustSmileBright Dental Clinic will differentiate itself through its advanced technology, extended hours, and personalized patient experience.

Organization and Management

Dr. Jane Doe, the owner and primary dentist, will manage JustSmileBright Dental Clinic. She will hire an office manager, two dental hygienists, two dental assistants, and a receptionist. Dr. Doe brings a decade of dental experience and a strong commitment to patient care.

Services

JustSmileBright Dental Clinic will offer a wide range of dental services, including regular check-ups, teeth cleanings, fillings, crowns, veneers, teeth whitening, and orthodontics. Emphasis will be placed on preventive care and education to help patients avoid more serious dental issues.

Marketing and Sales

Initial marketing efforts will focus on a grand opening event, local direct mail, SEO for the practice's website, and social media campaigns. Partnerships with local businesses and schools will also be pursued to increase visibility in the community.

Financial Projections

The practice expects modest growth in the first year as it builds its patient base. Revenue is projected to grow by 30% in the second year and 15% in the third year, reaching profitability by the end of the second year.

Funding Request

Dr. Doe is seeking a $450,000 loan to cover startup costs, including leasehold improvements, equipment, initial staffing, and operating expenses. Detailed financial projections and a repayment plan are available upon request.

Exit Strategy

While Dr. Doe is committed to the long-term success of the clinic, an exit strategy is in place. The practice will be sold to another dentist or dental group if necessary.

Appendix

Includes Dr. Doe's resume, dental license, clinic floor plans, equipment quotes, and other pertinent documents.
Please note that this is a simplified example. A full business plan should be more detailed, including comprehensive market research and detailed financial projections. Additionally, it should be reviewed by a business consultant or financial advisor.
Important aspects involved in opening a new dental practice office
Opening a new dental practice is a significant undertaking that involves several crucial aspects. Here are some of the key elements you'll need to consider:
Business Plan: The first step to starting a dental practice is creating a thorough business plan. This document will outline your mission, vision, target demographic, marketing plan, financial projections, and more. A well-crafted business plan will act as a roadmap as you start and grow your practice.
Funding: Starting a dental practice can be expensive, requiring a substantial amount of capital to cover the costs of equipment, property lease or purchase, renovation, and operational costs. You might need to consider options like business loans, personal savings, or seeking investors.
Location: The success of your practice can largely depend on its location. You'll want to conduct market research to find a location that is easily accessible, has ample parking, and is in a community that aligns with your target demographic.
Office Layout and Design: Consider hiring a professional who specializes in dental office design. They can help create a welcoming and efficient space that meets all regulatory requirements.
Equipment and Supplies: You'll need to purchase dental equipment and supplies. This can include dental chairs, X-ray machines, sterilization equipment, dental tools, office furniture, computer systems, and more.
Hiring Staff: It's crucial to hire competent and friendly staff, which might include dental assistants, hygienists, front office staff, and possibly other dentists.
Software Systems: Invest in quality dental software systems for appointment scheduling, patient records management, billing, and more.
Legal Requirements: Make sure you meet all legal requirements for starting a dental practice. This can include obtaining a business license, registering your business name, getting malpractice insurance, and meeting all local, state, and federal regulations.
Marketing and Branding: A strong marketing and branding strategy is essential for attracting patients to your practice. This could involve SEO for your website, social media marketing, print advertising, direct mail, and community networking.
Continuing Education: Dental techniques, equipment, and best practices are continually evolving. Committing to continuing education for you and your staff will ensure you stay current in your field.
Remember, starting a dental practice is a marathon, not a sprint. It will require careful planning, a significant investment of time and money, and the tenacity to overcome challenges along the way.