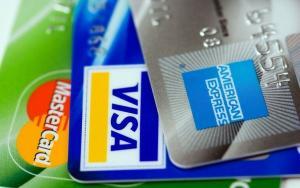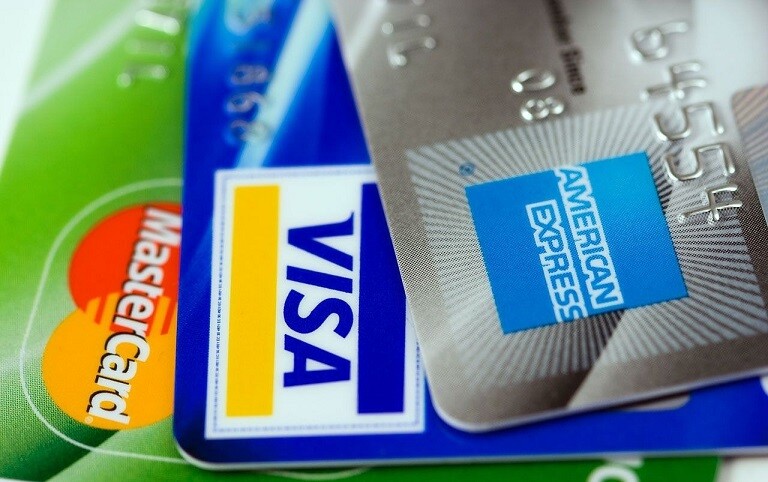 Credit card delinquency rates have been climbing since 2016. Average monthly balances have been trending up as well. And these figures are likely to worsen as the results of the pandemic mushroom out into the industry. The number of delinquent accounts will rise sharply, forcing companies into a defensive debt recovery position.
If you find yourself in this position already, here are some tactics you can use to begin whittling these balances down. Because each customer's delinquency is different, not every tactic will work with every customer. However, a consistent application of the principles discussed here across all accounts can make a sizable difference.
Recovering Credit Card Debt Nationwide
Need a Collection Agency? Contact Us
Higher Recovery Rates: Top-Notch Customer Service
---
Segment Your Delinquent Accounts
Collection capacity isn't unlimited, particularly when delinquency rates are rising. To use your limited capacity most efficiently, it's helpful to segment your accounts based on delinquency length, the likelihood of collection success, potential recovery amounts, and other factors.
If you have the data available, it's also useful to segment your delinquent customers based on the channels they're most likely to respond through.
Segmentation models allow organizations to predict which accounts will require the least effort to recover the most significant portion of funds owed. This amplifies your recovery efforts and prevents your collections staff from spending an inordinate amount of time trying to collect what may be unrecoverable debt.
Expand Your Contact Channels
Modern consumers are reachable in a variety of ways. Phone calls have been the mainstay for collections, but in many cases, consumers have learned to avoid numbers they don't recognize.
To increase your chances of success, assume an omnichannel approach that works to reach customers at every touchpoint available.
Options include, but aren't limited to email, text messages, chat applications, and social media platforms. Particularly with younger debtors, digital communication methods tend to be more productive.
Targeting your delinquent accounts across a variety of channels makes it more difficult for them to ignore you. On the flipside, allowing them the freedom to respond to you on a channel they prefer will help you make contact.
Be Compassionate, Not Combative
Approaching delinquent customers in a threatening manner tends to compound their problems. Not only do they owe money, now they have to duck angry phone calls. Hostility often increases a debtor's tendency to bury their head in the sand and pretend the problem doesn't exist.
Instead, approach customers with the assumption that they're good people suffering from adverse circumstances. Instead of threatening them, work to understand what's going on for them. When you come to debt collection compassionately, you become an ally, not an enemy.
Make sure they know that you're willing to work with them and that you appreciate their circumstances. Customers that want to pay but can't, will appreciate the lifeline you're extending them, making return contact more likely.
Employ Skiptracing
Skiptracing involves compiling information from multiple sources, including credit bureaus, public records, internal research, and other sources, to build a cohesive picture of your delinquent accounts.
When a customer has moved on from known addresses and is no longer reachable, cross-referencing multiple data sources makes it possible to trace where they are and provides possible contact channels.
Be Persistent
Collections can be a thankless task. Delinquent customers can make it extremely difficult to contact them. However, in nearly every case, there are moments, due to entirely unpredictable factors when they're open to having a conversation.
These moments of clarity can't be foreseen, so the best way to time your phone call or text message with one is to attempt contact frequently and persistently. This process alone can generate a breakthrough by wearing your customer down.
You won't be rewarded if you approach collections with sparse and inconsistent contact attempts. Your customer needs to know you're trying to reach them, and you can't let them forget.
Be Willing to Settle
Sometimes getting something is better than nothing. If you've exhausted your other options and your customer indicates they might be able to afford payment terms with a lowered principal, then a settlement might be in order.
Consider lowering the total debt, dropping the interest rate, or both, bringing the customer's monthly payment into a manageable range. In many cases, customers stop paying not because they don't want to, but because they can't. Helping them get their financial situation under control may allow them to resume regular payments.
In the end, some debts aren't recoverable, but with the consistent application of principles like those detailed above, a higher than average percentage can be collected.
Use a Collection Agency
Hire a credit card collection agency to effectively recover money from your delinquent accounts.
Collection Demands Service
The upfront cost for 5 Collection Letters is about $12 per account.
Debtors pay directly to you, no other fees. Low-cost option.
Good for accounts less than 120 days past due.
Collection Calls Service
Contingency fee only. No upfront or other fees.
Agency gets paid a portion of the money they recover.  No recovery-No fees.
Best for accounts over 120 days. A debt collector calls your debtor many times.
If everything fails, a possible Legal Suit is recommended by the attorney.