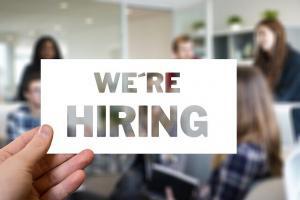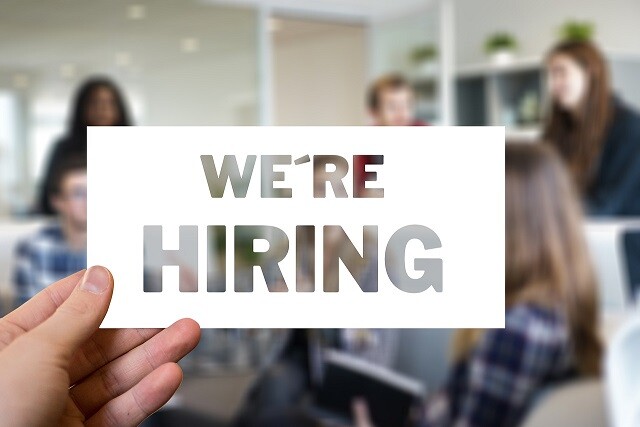 It's getting easier and easier, and considerably cheaper to find great candidates in the digital age. New marketplaces and job boards are popping up all the time, some leveraging novel strategies to bring employers and job seekers together. Many of these fall into the category of free job posting websites.
Recruiters, head hunters, and traditional employment agencies still have an important role to play, particularly for high-value, high-skill positions. But for the lion's share of open jobs, there are a plethora of free or inexpensive options that can deliver qualified candidates directly into your inbox. Here we feature some of the top choices.
Google for Jobs
Google for Jobs is one of the newest entries in the free online hiring space. Unlike traditional job sites that maintain their own database of listings, Google's search algorithms trawl existing job listings on other people's sites.
The easiest way to list with Google is to add your job opening to any of the services that have already partnered with Google. These include Glassdoor, Indeed, and ZipRecruiter.
If you post job openings on your own website you can have them included in Google searches as well by making certain to format your HTML properly. Once this has been set up, future job postings will be automatically added to Google's listings.
Indeed
By far the most popular job board in the U.S. Indeed allows completely free job postings, and millions of employers take advantage of the service.
Indeed's high traffic volumes assure that even basic posts will be seen by good candidates, particularly now that posts will also be included in Google for Jobs searches. But if you want to be certain your post gets maximum exposure you can boost your visibility with PPC (pay per click) ads.
Jora
Relatively new, their model is similar to Indeed. They offer free job posts for employers and does not offer a paid or sponsored tier.
Angellist
Free job postings that tend to reach people in the techhnology and those in startup mode.
LinkedIn
LinkedIn is a massive hub for business connections around the world, and while you can't post a job listing for free, you can exploit the site's search features to look for candidates on your own. There's no charge for these sorts of searches, and there are plenty of qualified candidates in your extended network waiting to be discovered.
LinkedIn also features job postings and their Recruiter Lite component that feeds you passive candidates that are outside of your network, but these are both paid functions.
Glassdoor
Glassdoor isn't technically free to post, though a new trial account will give you ten no-cost job postings. After that, the price per post is fair based on the other value Glassdoor brings to the table.
Not only is Glassdoor an employment marketplace, but it also allows employees and clients to rate companies based on their experience. Companies that offer a great place to work and good customer service are rewarded with excellent ratings on the site. This makes it easier to attract top talent to your job postings.
Craigslist
The venerable classifieds service that was introduced 25 years ago is still a good source for low-cost job listings today. Posts cost between $15 and $75, depending on the size of the city where you're posting, and last for 30 days.
Interest in Craigslist job postings is still fairly robust, even with all of the other options available. However, don't expect any of the extra functionality present on sites built specifically for job listings.
Ladders
Ladders distinguishes itself as a platform for jobs that pay $100K or more per year. The site is structured in a similar way to services like Indeed. You can post your job listings for free and then optionally boost them, for a fee, to increase their visibility.
Neuvoo
This is currently the fastest-growing worldwide job site, and it's free! Employers can post to get access to the site's estimated 75 million visitors each month. As with many services, if you pay to boost your listing you're promised a tenfold increase in the number of candidates seeing your ad. The site doesn't many bells and whistles, but it's a solid, standard job board.
Smartly
Smartly takes a novel approach to recruitment. The company's primary business is technology and business training. This creates a pool of newly-minted professionals looking for work. The top 10% of their trainees qualify for Smartly Talent, a hiring service that allows employers to post inexpensive ads to recruit these candidates.
It's a win/win. Trainees get an exclusive marketplace for their talents, and employers get a low-cost option for talented individuals.
ZipRecruiter
ZipRecruiter is immensely popular, but not because of the price tag. The service is neither free nor low-cost. However, we include it on this list because it's extremely effective. According to their marketing materials, 80% of employers find quality candidates within the first day, and customer experiences seem to bear this out. If you're looking to fill important positions quickly, ZipRecruiter offers value commensurate with its costlier price tag.
The service broadcasts your job listing to over 100 individual job boards. Additionally, you can choose email placements and access to their database containing millions of resumes. The service isn't inexpensive, but if you need to hire for a lot of positions, the price can be worth it.